While salaries, taxes and insurance costs have steadily grown over the past ten years, there are actually some areas in which companies have made some savings.
Taking inspiration from Voucherbox's article on cheaper items and services, we've made a list of three business expenses that have diminished over the past 10 years.
Software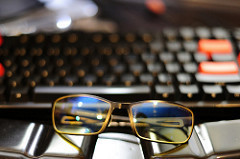 Whether they're creating a start-up or wanting their business to perform better, company owners need to make a prudent choice when it comes to getting new software. Yet this type of investment isn't as risky as it used to be as computer software now costs a mere 0.7 percent of what it did in January 1980.
Over the last 10 years IT budgets have continued to fall as alternative pricing and delivery models have become more appealing. Microsoft launched its new version of Windows recently and in a departure from previous pricing strategies, released it for free.
The company calculated that the revenues lost from selling Windows 10 could be more than made up for by having everyone on the same operating system and selling their latest apps through the store – effectively taking a bite out of Apple.
It was a big gamble but it appears to be paying off, as new Microsoft services such as the OneDrive cloud platform are getting popular with the business community.
Securities commissions
The rise of the internet had a hugely beneficial impact on the price of securities commissions. It used to be a mammoth task to find and filter financial literature which provided the necessary information to make an investment. Thanks to the world wide web, large financial documents can now be downloaded within seconds and examined for keywords or specific data.
There are also hundreds of websites that maintain and assemble financial information for investors to scrutinise, often free of charge. The internet has had the effect of levelling the playing field for individual or non-professional investors who now have access to the same financial data as the professionals.
Although you will be correct in your assumption that it was more than 10 years ago that commission rates were lowered, they have made our list as the plunge in costs began in the 90s and continue to today. Even 10 years ago, prior to the availability of discount brokers, advisers were able to exert their control over the market and charge what now seem exorbitant commission rates.
Airfares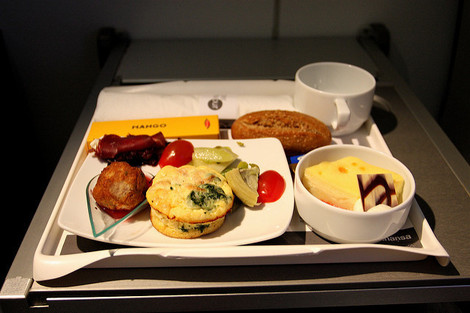 International airfare prices have been gradually declining and have recently taken another step down to a level that travel agents and airlines alike are calling a 30-year low.
In fact, airfare prices have fallen around 50% since 1980, allowing UK businesses to expand into new markets and forge allegiances with business partners that were once out of reach.
This bonanza for both travel and business flyers is the result of a perfect storm comprising of low fuel prices, fresh and fierce competition among airlines, sluggish demand and an excess number of seats to fill.
Fuel, which is a colossal cost for airlines, has dropped in price significantly over the past decade and thus allowed airlines to make money on routes which were previously loss-making or marginally profitable. Between Middle Eastern airlines like Etihad and Emirates forcing their way into the market, large Western and Asian carriers, and budget airlines like AirAsia and Jetstar, the skies are busy.
As each provider discounts its seats to ensure full planes, businesses have profited. According to American Express Global Business Travel, business travellers based in the UK are now more frequently travelling to the USA as well as cities "within emerging economies and technology hubs" such as Dubai, Johannesburg, Shanghai and Mumbai.
The frequency of trips has also increased as travel technology company Amadeus pointed in a 2014 survey: 48 per cent of business travellers had gone away at least ten times that year and the number of travellers who made between 11 and 20 trips increased to 21 per cent (up from 16 per cent in 2012).
We all engage in complaining about rising prices and for businesses, it's essential to have someone there to count the pennies and ensure value is being sought. Fortunately, there are a number of sectors out there that, through a combination of different factors, offer businesses the opportunity to make considerable savings and even pay less than they did 10 years ago.
Related Topics