Returning to the office after a business trip, one regular chore was smoothing out ruckled till receipts and manually entering an expense claim. Frequently, you put it off for weeks after your return, leaving your overworked bookkeeper to reconcile your expense claim against a long-forgotten project.
How much easier to snap your receipt on your smartphone and instantly upload your café bill to expenses software for immediate reconciliation.
With employees constantly booking trips, receiving invoices, and making expenses claims it can be difficult to keep track of where and when money is being spent. With automated expenses software it simple. These systems help you see where expenses occur so that you can manage it.
Cloud-based, expense software lets employees capture receipts and submit claims in real time.
Automation speeds up the review, processing, payment and auditing of expense claims, making it easier for finance to manage expenses and budgets effectively.
---
Small business project management software – From improved client collaboration to meeting financial targets, here are some of the best project management software tools to streamline your processes
---
How to choose expenses software for business
Rick Smith, managing director of insolvency and business consultancy Forbes Burton, says there are six things to watch out for when choosing business expenses software.
#1 – Ease of use
When it comes to choosing expenses software, ease of use should be a major factor in the decision-making process. The software should be easy to use for both employees and administrators and the employee interface should be simple and straightforward, with clear instructions on how to enter expenses and submit effective reports.
Essentially, the administrator interface should be powerful enough to manage multiple users and reports, but not so complex that it is difficult to use.
#2 – Mobile app
If it has mobile applications too, that's always a bonus. These days, this is essential for employees who need to track expenses on the move. The app should be easy to use and should allow the scanning of receipts, the ability to add notes, and to submit reports from your phone or tablet.
#3 – Automated approval process
This will save time for both employees and administrators. The approval process should ideally be customisable to meet the specific needs of your organisation.
---
8 of the best workflow management systems for UK businesses – To help you keep track of your remote team's projects, consider a workflow management system. We've rounded up some of the best software around.
---
#4 – Digital receipt capture
Digital receipt capture is also something that is highly recommended. The software should allow employees to scan receipts and attach them to expense reports. This will help to ensure that receipts are not lost or misplaced, which is more common than the average business will admit.
#5 – Mileage tracker
If your employees travel for work, the software should have a mileage tracker. This will help to calculate the cost of mileage reimbursements and save on paperwork or ineffective tracking systems you might already have in place.
#6 – Accounting integration
As well as effective reporting and analytics, the software should be able to integrate with other business systems, such as your accounting software and HR systems. This will help to streamline your workflow and reduce data entry errors, which can provide you with inaccurate data and working practices.
Best expenses software for your business

Caxton
Founded in 2002, Caxton is a one-stop-shop for finance departments, including supplier payments, payroll, international payments and expenses management. Currently it has over 500,000 customers including SMEs.
Its expense management function includes:
Loadable corporate cards
Spend tracking
Automated expense reports
Bookkeeping integration with accounting systems
As to why a business should opt for Caxton over any rival business expenses system, Caxton's chief executive Rupert Lee-Browne said that its unified platform lets customers hold funds in different currencies, transfer funds from one location to another and pay using a myriad of methods.
Clients:
St Edmund's Catholic Academy, University of Essex, Silver Birtch Care, Rockpool Tour Catering, Ruskin Mill Trust, Illingworth Research Group.
Pricing:
Caxton is a subscription service, with £660pm for 10 Mastercard debit cards for your team, including the platform fee and account fees. There are no other additional fees. However, the cost of each card reduces dependent on how many cards you use, going as low as £4 per card, as the case may be.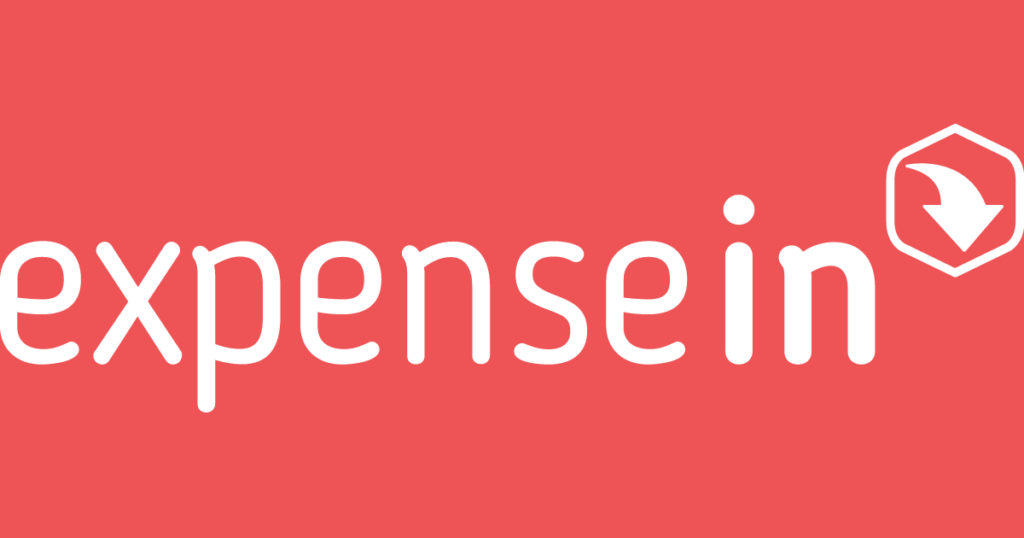 ExpenseIn
Seven-year-old ExpenseIn processes half a million receipts each month in over 40 countries. The company points to its 98 per cent retention rate as proof of customer satisfaction.
Its simple-to-use system tracks purchases, mileage and time. Expenses can be submitted on the go via the ExpenseIn app with receipt scanning and mileage calculations.
ExpenseIn also integrates with accounting software including Sage, Xero, NetSuite and Intuit Quickbooks. Amazon AWS manages the servers and data centres that power ExpenseIn.
Features:
Mobile app
Receipt scanning
Automated policies
Advanced approvals
Real-time reporting
Card reconciliation
Compliant with UK tax law
Multichannel, UK-based support team
Add-ons:
Invoice approval: digitally capture, process and approve supplier invoices from anywhere, 24/7
Ad-hoc expenses: Quickly reimburse users who are not on the company payroll such as charity volunteers or research participants
Clients:
Liberal Democrats, Ascot Racecourse, Vent-Axia and Prodrive
Pricing:
Business expense management solution starts from £6.50 per active user per month.
ExpenseIn uses an "active user" pricing model, which means that companies are only charged for claimants, not users who merely have access to the account.

Spendesk
French company Spendesk offers an all-in-one corporate spend management platform for aimed at mid-sized companies.
What this means is that Spendesk businesses can order physical debit cards for employees, while staff can use the platform to pay outstanding invoices, file expense reports, manage budgets and generate spending reports.
In particular, Spendesk helps you formalise your internal processes. You can define team budgets, set up complicated approval workflows for expensive payments, and automate some pesky tasks, such as VAT extraction.
Spendesk integrates with your ERP system, bank and accounting software such as Xero, Netsuite and Quickbooks.
Funds are loaded into a Spendesk wallet from your company bank account, you define the rules/team members/card limits and then employees can request funds, pay securely and submit receipts using the Spendesk app.
Features:
Real-time visibility
Built-in authorisation processes
Subscription overview
One-click export to accounting tool
Automatic receipt capture
Instant expense reimbursement
95% receipt reconciliation within two days
Clients:
Soundcloud, Depop, Bloom & Wild, Seedrs and Wonderbly.
Pricing:
Spendesk has a fixed monthly fee, dependent on which of its three tiers you opt for, plus variable pricing based on the number of transactions (expenses claims, card purchases, invoice payments).
Spendesk offers three pricing plans for businesses, all of which offer the following:
Support via live chat and email
Full visibility over all spend via expenses, cards and invoices
Certified receipts
Approvals & individual spending limits
Mobile app for easy approval, receipt & invoice submission
Starter
Up to seven users and one approver.
Unlimited virtual and physical cards
Supplier invoice tracking
Expense tracking & reimbursement
One automated receipt collection rule
Custom accounting exports
Xero integration
Slack integration
Support via live-chat, email & onboarding webinars
Essentials
Everything in Starter plus:
Multi-steps approval flows
Cost center and expenses categories tracking
Unlimited automated receipt collection rules
Pay invoices from Spendesk
Advanced control rules for physical cards
Control dashboard reporting
Scale
Everything in Essentials plus:
Budgets
Purchase orders tracking
Spend trends dashboard reporting
Automatic data entry of expense & VAT accounts (ML based)
Assisted set-up with onboarding manager
Dedicated Account Manager

MyExpenses
Founded in 2000, Myexpenses has more than 200,000 users worldwide.
Integrates with banks including Barclays, Lloyds and HSBC as well as Sage accounting software.
Staff expense management solution, with OCR mobile receipt capture, GPS mileage and carbon emissions tracking.
Features:
OCR receipt reading
Built-in policy adherence
Mobile working timesheets
DriverCare automatically checks and validates driving licences, vehicle tax and MOT details
Self-service leave and absence management
InvoiceFlow captures, auto-reads and organises supplier invoices
Clients:
Diesel, LEON, Malmaison, Wagamama
Pricing:
n/a

Moss
Moss is an all-in-one integrated solution for expense management for small and medium-sized businesses.
Founded in Germany, Moss issues virtual and physical cards, enabling digital invoice management, easy accounting of employee expenses, and liquidity management.
All four modules integrate and automate common accounting software and ERP systems. Moss works with other parts of your fintech stack, including SAP, Oracle Netsuite, Xero and Intuit QuickBooks.
Moss claims that its expenses management software helps finance departments process payments 30 per cent faster and eliminates invoice approval bottlenecks and month-end reconciliation delays.
The wider Moss offer includes:
Corporate cards
Invoice management
Reimbursements
Budget control
Accounting & integrations
Advance approvals
And its employee expenses module features:
Customisable limits
OCR receipt-reading software
Easy data export/import
Clients:
Florence, Fatsoma, Crunch Media, Pizza Pilgrims and AVM Solutions
Pricing:
Pricing unavailable but Get Moss offers three tiers of subscription.
Starter
Uncapped cashback on card spend for eligible customers
Unlimited Moss virtual Mastercard corporate cards
Moss physical Mastercard cards
Automated inbox receipt fetching
Invoice management
One-click reimbursements for out-of-pocket expenses
Xero and more accounting integrations
Personio, Travelperk, and more HRIS integrations
Apple & Google Pay compatible
Slack integration
Onboarding support
Professional
Everything in the Starter plan plus:
Set budgets for teams and control in real-time
Customisable approval policies to mirror your company set-up
Automated invoice approvals to reduce payment bottlenecks
Spend insights dashboard
Enterprise
Everything in the Professional plan plus:
Premium accounting integrations including NetSuite and more
Streamlined login process using single sign-on (SSO)
Dedicated Customer Success team support

SAP Concur
Over 86 million users worldwide access SAP Concur, which offers integrated cloud solutions for travel, expense, and invoice management which scale as a business grows.
The core SAP Concur platform comprises Concur Expense, which integrates total travel and expense data into one solution, while automating and simplifying expense management; Concur Travel, which helps simplify the travel booking experience, monitor spend and control company costs; and Concur Invoice, which automates the AP invoice process allowing users to capture, process and pay invoices.
Each one stands alone, but they also integrate seamlessly to give you a single, complete source of discretionary spend data.
Plus, it's the only provider accredited by accountancy body the ICAEW for both its expense and invoice solutions.
Sap Concur has an ecosystem of 700 partners including travel suppliers, credit card companies, global distribution systems and technology providers, which plug into a seamless, end-to-end travel booking and expense claim reporting solution. This includes SAP Concur's App Center, which offers a range of partner applications connecting to and enhancing the solutions, such as the optimisation of travel and spend programs.
Cassie Petrie, MD SMB Emea Sap Concur, says: "SAP Concur is a expense, invoice and travel management software solution that enables businesses to handle complex procedures seamlessly by automating and integrating expense, travel and invoice processes.
"We offer an array of products and services for big and small businesses operating across various industries including retail, manufacturing, financial services and more."
Concur Expense
Create, manage, and submit business expenses and expense reports on the web, or while on the go with the SAP Concur mobile app
Automate and streamline expense management every step of the way, from receipt capture to report approval
Unlock the full potential of Concur Expense with integrations to other SAP solutions, ERPs, accounting systems, supplier e-receipts, credit card data, and other systems
Concur Travel
Easily book flights, trains, hotels, and rental cars from a desktop or mobile device, using one online booking tool
Increase compliance by automatically enforcing corporate ravel policies
Get information and guidance about sustainable travel
Concur Invoice
Efficiently capture invoices using OCR (Optical Character Recognition), machine learning, and human verification
Review and authorize payments from a desktop or mobile app
Create predefined reports, dashboards, and key metrics to gain one view to manage business spend
Clients:
BigBus, BiC, City & Guilds Group, Devon Air Ambulance, University of Oxford, VMware, Vodaphone
Pricing:
The costs for SAP Concur are based on a transaction-based model.
More on business software
The best accounting software for medium sized businesses in 2023 – Finding accounting software for your medium sized business can prove to be tricky. Here are the top UK packages