UPDATED: While the US leads the way when it comes to actual numbers of unicorns, those tech companies valued at over $1bn, Europe and especially the UK are catching up – and quickly.
In fact, the number of unicorns being minted in Europe is growing at a faster rate than Silicon Valley ever experienced.
What is unicorn status?
A unicorn is a predominantly privately-owned company worth at least $1bn. This valuation is either achieved through an equity financing round or via financial performance indicators.
Those start-ups on the verge of joining this prestigious billion-dollar club have been called "soonicorns". These are start-ups investors believe will break the barrier and make unicorn status within just 24 months.
How many unicorns are there in the UK?
There were a record-breaking 85 new tech unicorns created in Europe in 2021, and the UK is at the epicentre with 44. 
According to the European Unicorn & Soonicorn, the UK and Ireland produced the most valuable unicorns in Europe, making up more than 38 per cent of the continent's entire unicorn value, creating around 40,000 jobs in the process.
But although the UK is fast becoming a factory for these innovative businesses, 48 per cent of funding still comes from outside Europe, the vast majority from US-based investors.
Which sectors are trending?
There were some notable trends in the latest unicorns, notably fintech (unsurprisingly), IT and telecommunications, and AI. And it looks like that trend will remain with the fresh crop of soonicorns, too.
According to the soonicorn report, the UK has 73 fast-growing start-ups likely to join the unicorn club, employing around 21,000 people.
In terms of non-financial trends, worryingly, only four per cent of unicorn and soonicorn founders are female. The female-founded unicorns on this list include Catherin Vines of Zepz, Anne Boden of Starling Bank, Marcia Kilgore of Beauty Pie, and Victoria van Lennep of Lendable.
UK tech unicorns: the complete list

#1 – Checkout.com
Value: $35.4bn
Founded: 2012
What do they do? Payment platform
Bio: The UK's most valuable fintech, London-based Checkout.com simplifies payment processes for businesses. For merchants, its purpose is to maximise digital payment performance by boosting payment acceptance rates in every major market. For their customers, it serves to maximise the amount of available card payment options. This year, the firm raised $1bn in series D funding.

#2 – Revolut
Value: $27.8bn
Founded: 2015
What do they do? Fintech
Bio: Founded in 2015, Revolut started off offering money transfer and exchange. Now, the company boasts 18 million users, offering bank accounts, overseas transfers, crypto exchange and features like early salary payments – supporting over 30 in-app currencies. In 2020, Revolut raised $580m (£444m) in series D funding.
#3 – Global Switch
Value: $9.6bn
Founded: 1998
What do they do? Data
Bio: Global Switch create data centres providing connectivity across Europe and Asia-Pacific. These centres include a company's routers, firewalls, storage systems and servers. Today, the company has 13 data centres in city central locations.

#4 – Hopin
Value: $7.75bn
Founded: 2019
What do they do? Online events
Bio: A start-up that really cashed in on the pandemic videoconferencing wave, Hopin's 27-year-old founder Johnny Boufarhat is estimated to be the UK's youngest self-made billionaire, according to the Sunday Times Rich List. Hopin is an all-in-one management platform where users can create a virtual venue, create branded video streams and promotional tools and manage on-site events. It covers all stages of an event-holding process, from selling tickets, to hosting and displaying analytics.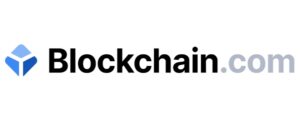 #5 – Blockchain.com
Value: $5bn (Forbes)
Founded: 2011
What do they do? Cryptocurrency
Bio: Blockchain.com allows users to buy, trade and sell cryptocurrency. Possessing 37m verified users, it has become a financial buzzword over the last couple of years. It has hosted over $1 trillion in crypto transactions since its inception and takes a large chunk of the crypto market, taking a third of all bitcoin transactions on the platform. It is also noteworthy that Blockchain.com's CFO is a female, Macrina Kgil – still a rarity in the cryptocurrency space.

#6 – ZEPZ
Value: $5bn
Founded: 2010
What do they do? Fintech
Bio: A low-cost payment platform that allows money transfer, Zepz enables customers to money internationally. Its brands include WorldRemit, an app to send money quickly to over 130 countries, and Sendwave, essentially the same as WorldRemit but to Africa and Asia. Founder Ismail Ahmed learnt of the importance of remittance when fleeing the civil war in Somalia in the early 90s and founded the start-up in 2010 after being frustrated with the high transaction fees when sending money to East Africa. In August 2021, ZEPZ raised $292m in a funding round which saw its valuation increase to $5bn.

#7 – Howden Group Holdings
Value: $4-$4.5bn
Founded: 1994
What do they do? Insurance
Bio: Howden Group Holdings is the largest European insurance intermediary group in the world, managing premiums of more than £10bn. The group comprises of brokering firm Howden, underwriting agency DUAL, MGA and its data and analytics arm HX. Employees make up its largest shareholder group and in March 2022, the group acquired Italy's largest insurance broker, Assiteca.

#8 – Monzo
Value: $4.5bn
Founded: 2015
What do they do? Fintech
Bio: Monzo is a digital banking app that displays transactions, allows money to be placed in saving "pots" and enables overseas transactions. It also works as a conventional bank. Monzo struggled at the start of the pandemic, with its value plummeting but recovered by diversifying its product offering and the thousands of resulting new customers helped it achieve record revenues. The digital bank recently announced plans to introduce a "buy now, pay later" feature allowing loans of up to £3,000.

#9 – Lendable
Value: £3.5bn reported
Founded: 2014
What do they do? Fintech
Bio: Lendable offers fast loans that don't affect credit scores using AI and automation. The platform connects investors with borrowers through loans, credit cards and car finance. The London-based start-up raised £210m this year in a round led by Ontario Teachers' Pension Plan.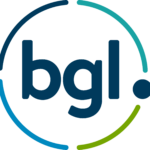 #10 – BGL
Value: $3.2bn
Founded: 1992
What do they do? Financial services
Bio: If you haven't heard of BGL, you'll have certainly heard of its brands, like comparethemarket.com. A "digital distributor of insurance and household financial services", BGL currently serves 11 million customers. In January 2022, the Peterborough-based group was acquired by Kent-based Markerstudy in a deal reported to be worth £400m.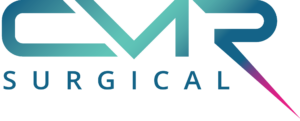 #11 – CMR Surgical
Value: $3bn
Founded: 2014
What do they do? Medtech
Bio: Surgical robots helping to perform keyhole surgery is already a reality in some hospitals, including within the NHS since February 2020, thanks to Cambridge-based CMR Surgical. The start-up's 'Versius' robot mimics a human arm and wrist for flexibility and precision and helps make keyhole surgery less difficult for a surgeon to perform. Controlled by a physician using PlayStation controllers (yes, really) to control needles, blades and tweezers, it has helped with more than 1,000 operations around the world to date.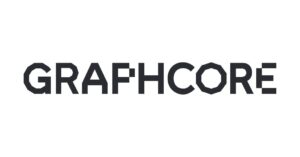 #12 – Graphcore
Value: $2.8bn
Founded: 2016
What do they do? AI
Bio: Graphcore, the University of Bristol spinout which creates processors for AI computing, was last year's second biggest university spinout equity investment recipient at £162m. Graphcore's founders, Nigel Toon and Simon Knowles, certainly have a strong track record when it comes to founding successful start-ups. They sold their previous semiconductor company for £436m.

#13 – Copper
Value: $2-$2.5bn
Founded: 2018
What do they do? Cryptocurrency
Bio: Former Chancellor Philip Hammond joined London-based start-up Copper in October 2021 as an advisor. The unicorn provides institutional investors the opportunity to invest in cryptocurrency assets through services such as brokerage, security and custody.

#14 – Bought By Many
Value: $2.35bn
Founded: 2012
What do they do? Pet insurance
Bio: A new pet insurance provider on the block, Bought By Many made unicorn status in June 2021, offering services such as dental cover and lifetime vet fee cover. Tech is at the heart of this start-up though, offering customers a quicker route to make a claim via its form-free app. The brand name will be changing to Many Pets.

#15 – Rezolve
Value: $1.75-$2bn
Founded: 2007
What do they do? Salesware
Bio: Founded by tech entrepreneur Dan Wagner, Rezolve creates mobile customer engagement features like scannable imagery, location-based personalised marketing and instant purchasing checkout processes. In short, it can turn a mobile into a transaction device and users can buy a product from scanning a compliant advert in the "real world", essentially replacing the QR code. Recently, it has been acquired by Armada Acquisition Corp in a deal worth $2bn.

#16 – BenevolentAI
Value: $1.75-$2bn
Founded: 2013
What do they do? AI drug discovery
Bio: Cambridge-based BenevolentAI "empower scientists to discover new ways to treat disease". How they do this is by scanning biology data to better understand its complexities and discover new and better treatments. By feeding information about a virus or disease into an algorithm, it finds approved drugs to repurpose to help fight it. The unicorn used it for coronavirus, and in four days found a drug for repurposing – the first time AI had found a drug to repurpose.

#17 – Improbable
Value: $2bn
Founded: 2012
What do they do? AI
Bio: After leaving his family's construction empire, Improbable founder Herman Narula is looking to build his own (virtual) world with Improbable. The start-up has developed technology to enable over 10,000 users to interact in the same virtual space. At the end of last year, Improbable hosted a K-pop concert where fans were able to dance and interact with performer AleXa.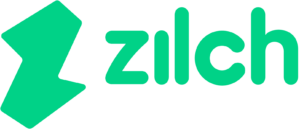 #18 – Zilch
Value: $2bn
Founded: 2018
What do they do? Fintech
Bio: London-based Zilch became the fastest unicorn ever in November 2021. A buy now, pay later (BNPL) platform, Zilch boasts over 3.5 million customers and is entering the US market. There has been a notable uplift in demand for BNPL platforms, despite the industry coming under close scrutiny from the FCA. Zilch, one of the first BNPL providers to be FCA regulated, secured $110m from Goldman Sachs and DMG Ventures in July 2021.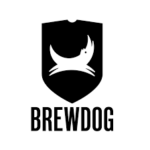 #19 – Brewdog
Value: $2bn
Founded: 2007
What do they do? Brewery
Bio: Brewdog sells craft beer – but the difference with the brand is its ability to stay relevant by releasing bespoke beer which goes down a storm on social media. Craft beer for Ukraine, protest beer, a golden can – the list continues. Brewdog is also aiming to become the world's first carbon negative brewery as part of its vision to become the world's most sustainable drinks brand, recently announcing plans to plant Scotland's largest forest.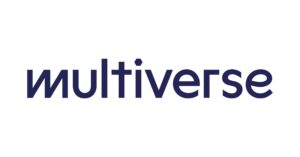 #20 – Multiverse
Value: $1.7bn
Founded: 2016
What do they do? Edtech
Bio: Fronted by Tony Blair's son, Euan Blair, Multiverse shot up to unicorn status in June 2022. The edtech arranges apprenticeships, networking events and training programmes – particularly for those from underrepresented ethnic backgrounds.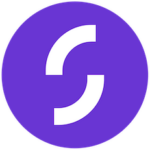 #21 – Starling Bank
Value: $1.5-$1.75bn
Founded: 2014
What do they do? Fintech
Bio: Launched in 2014 by banker Anne Boden, Starling Bank is one of the only female-founded unicorns on this list. Starling, like Monzo, offers customers oversight of transactions in real time, but by increasing its SME market share by 7.5 per cent in four years, it's also racking up the numbers in the small business space, too.
#22 – Gett
Value: $1.5bn
Founded: 2010
What do they do? Transport
Bio: With over 2,000 partner fleets, Gett provides different transportation options in one place allowing you to book a taxi for corporate teams. Think Uber but just for taxi drivers. Over the last decade, the London-based firm now serves 25 per cent of the Fortune 500 companies, servicing busy business travellers and the managers who oversee their trips.

#23 – Matillion 
Value: $1.5bn
Founded: 2010
What do they do? Data integration
Bio: Manchester-based Matillion provides complete data integration and transformation purpose-built for the cloud and data warehouses. In short, it lets businesses make better sense of their data. It became a unicorn in September 2021 after raising a further $150m and becomes the sixth unicorn to come out of Manchester – joining AutoTrader, AO and Boohoo.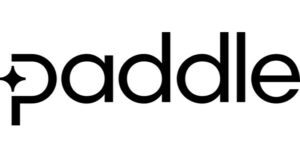 #24 – Paddle
Value:  $1.4bn
Founded: 2012
What do they do? Payments
Bio: Paddle provides payments infrastructure, such as compliance and subscription management to SaaS businesses. The London-based firm raised $200m in Series D funding in 2022, to bring its valuation to $1.4bn and a place in the UK unicorn club.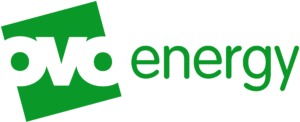 #25 – Ovo Energy
Value: $1-$1.3bn
Founded: 2009
What do they do? Energy supplier
Bio: Offering 100 per cent renewable energy as standard, Bristol-based Ovo Energy is aiming to be a net-zero carbon company by 2030. It gets its energy from solar, wind and tidal among other sources and has planted millions of trees in its green quest (planting one for every new customer). Just as green is the unicorn's revenue: after taking over SSE in January 2020, they are now the UK's second biggest energy provider, after British Gas.

#26 – Go Cardless
Value: $1–$1.3bn
Founded: 2011
What do they do? Online payment processing
Bio: Go Cardless is a start-up for collecting recurring payments – that is, helping businesses collect people's direct debits. Payments can be collected from around the world and uses intelligence to predict payment failures and manage them. The London-based start-up reached unicorn status in October 2021 after a funding round led by JPMorgan.

#27 – Marshmallow
Value: $1.3bn
Founded: 2016
What do they do? Car insurance
Bio: Founded by identical twins Oliver and Alexander Kent-Braham alongside their friend David Goate, Marshmallow offers insurance to the demographics usually hit by the highest premiums from traditional providers, such as young male drivers and those in the UK on temporary visas. The start-up achieved unicorn status in September 2021 after raising $85m.

#28 – Gousto
Value: £1.3bn
Founded: 2012
What do they do? Food delivery
Bio: Gousto provide subscription boxes to their customers containing recipes and the exact amount of ingredients needed, in a bid to reduce food waste and maximise convenience. Gousto excelled during the pandemic, as more people turned to the start-up for groceries without visiting the supermarket.

#29 – Linktree
Value: $1.3bn reported
Founded: 2016
What do they do? Social media marketing
Bio: Celebrities like Jamie Oliver and many other influencers use Linktree to capitalise on social media marketing. It provides a landing page for links shared on websites such as Instagram to make online content about a person more manageable. The landing page can be customised with any brand colours and provides analytics to see what content is performing the best to audiences.

#30 – The Bank of London
Value: £1.1bn
Founded: 2016
What do they do? Fintech
Bio: Founded by former Barclays tech boss Anthony Watson, The Bank of London is the world's first purpose-built global clearing, agency and transaction bank. It addresses the risk factors across payments, clearing, liquidity and settlement domestically and internationally, allowing for the immediate availability of funds.

#31 – Zego
Value: $1.1bn
Founded: 2016
What do they do? Corporate vehicle insurance
Bio: London-based Zego offers cheap vehicle insurance for businesses, whether they are sole traders or global corporates. After starting off offering low-price motorbike insurance for gig economy workers, the start-up has grown to include now clients such as Deliveroo and Uber Eats.

#32 – Beauty Pie
Value: $1bn
Founded: 2016
What do they do? Luxury makeup and skincare
Bio: Launched in 2016, Beauty Pie has shaken up the cosmetics industry since its inception and was the first unicorn in the beauty industry on this list. An exclusive membership service, Beauty Pie delivers luxury beauty products to its members for less than the retail price and is now looking to expand into the US market.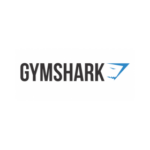 #33 – Gymshark
Value: £1bn
Founded: 2012
What do they do? Gym clothes and workout wear
Bio: Gymshark took a bite out of the UK athleisure market after its 19-year-old founder, Ben Francis, founded the business from his mother's garage while delivering pizzas on the side. Selling gym clothes and workout wear, mainly to the Gen Z demographic, Gymshark has grown rapidly to employ over 900 and expand in North America, which now accounts for around 50 per cent of its revenue.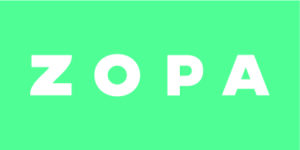 #34 – Zopa
Value: $1bn
Founded: 2005
What do they do? Credit loans
Bio: Zopa is a credit card and savings account provider. In 2005, it built the first ever peer-to-peer lending company (apparently) and in 2020 launched Zopa Bank. Zopa became a unicorn in October 2021 after it raised $300m and rides the wave of other "neobanks" – the app-driven banks with a young customer base.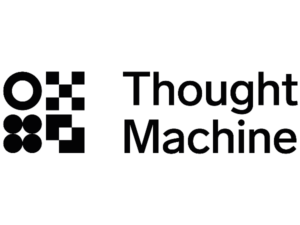 #35 – Thought Machine
Value: $1bn
Founded: 2014
What do they do? Banking software
Bio: Thought Machine is a banking software provider whose customers are financial institutions. Its offering includes key products for retail banks, such as current accounts, savings, loans, credit cards and mortgages. Using API, the start-up sells cloud-based banking infrastructure to replace outdated systems banks currently use. The London-based start-up, which now boasts some of the UK's largest banks including Lloyds, became a unicorn in November 2021 after closing $200m in Series C funding.

#36 – Motorway
Value: $1bn
Founded: 2017
What do they do? Car selling platform
Bio: Motorway uses live market data to provide an instant valuation of a car. It also assists in private car sales, by finding a dealer who'll pay the most for a car via a daily online auction. The car will then be collected free of charge within 24 hours. Motorway grew in popularity during the pandemic, perhaps due to its contactless nature and the fact the production of new cars slowed, causing a heightened interest in second-hand cars for dealers.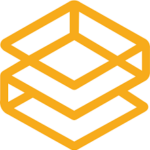 #37 – Truelayer
Value: $1bn
Founded: 2016
What do they do? Fintech
Bio: Truelayer focuses on open banking, a way of giving regulated companies secure, limited access to your bank account to provide financial services such as budgeting or financial product advice. Many transactions today still use antiquated banking infrastructure, whereas TrueLayer make this process easier and at a lower cost to those using it.
#38 – Tractable
Value: $1bn
Founded: 2014
What do they do? AI-driven repair estimates
Bio: Tractable generates instant repair estimates to simplify and streamline claims – particularly handy for car and property insurers. It also aims to improve customer experience: its AI can monitor whether a car, for example, is reaching the end of its life or whether repairs are needed. This in turn speeds up the process for businesses.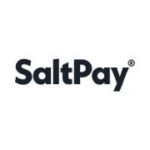 #39 – SaltPay
Value: $1bn
Founded: 2019
What do they do? Payment service and software provider
Bio: Providing point-of-sale solutions, SaltPay helps small and medium-sized businesses manage and grow their operations. Products include payment platforms, appointment booking systems, stock management solutions and a service platform for restaurants. The London-based company raised $478m in early 2021.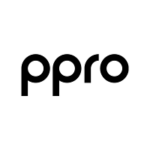 #40 – PPro
Value: $1bn
Founded: 2006
What do they do? Payment platform
Bio: PPro builds payment infrastructure to make it easier for businesses to launch and manage payment methods, so merchants can access more markets and consumers have more financial freedom in terms of how they wish to pay. With 77 per cent of global transactions using a local or alternative payment method, PPro expand a business's platform to help drive more sales.

#41 – Britishvolt
Value: $1bn
Founded: 2019
What do they do? Renewable energy
Bio: Britishvolt aims to provide sustainable, low-carbon battery cells to primarily power electric cars as the UK transitions to decarbonisation. Their HQ is based in the Midlands, but they have recently been given the go-ahead to build a "gigaplant" in Northumberland which has been recognised as key for the future of the UK's automotive industry.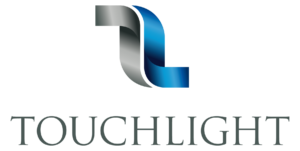 #42 – Touchlight
Value: $1bn
Founded: 2007
What do they do? Biotech
Bio: Touchlight makes DNA to support the growth of genetic medicines, vaccines and gene therapies. The London-based start-up has developed a platform it calls "doggybone" which uses enzymes in test tubes to magnify the specific sequences of genetic code quicker – with the DNA then being used for vaccine development. It may come as no surprise it played its part during the pandemic, helping to develop several Covid vaccines.

#43 – SumUp
Value: $1bn
Founded: 2012
What do they do? Payment platform
Bio: Over three million business use SumUp for payment card readers, point of sale and business accounts. These are business traditionally considered too small for many providers, such as street food vendors. In October 2021, SumUp acquired a customer loyalty start-up for $317m to further expand in the US market and compete with the likes of Square and PayPal.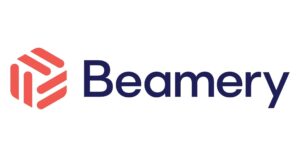 #44 – Beamery
Value: $1bn
Founded: 2013
What do they do? Recruitment
Bio: Shoreditch-based talent management company Beamery uses AI to attract and retain talent. It became a unicorn in December 2022 after raising a further $50m funding round to bring its valuation to over $1bn.
Beamery uses AI to identify and then fill skills gaps via training programmes, showing relevant candidates jobs that match their skills. The company counts the BBC and Uber among its clients.
More on UK tech unicorns
Steven Bartlett hunts unicorns with $100m Flight Story Fund – The fund will back entrepreneurs focusing on blockchain, biotech, health and wellbeing, commerce, technology and space