Tech Nation has opened applications for its Upscale and Future Fifty programmes and is looking for startups or fast-growing tech companies that are on the journey to becoming future unicorns.
Upscale's current companies include: BorrowmyDoggy, Flyt, Zego and ASI Science. The companies are coached by UK's entrepreneur and tech investors including Brent Hoberman, Saul Klein, Niklas Zennstrom, Lesley Eccles and Wendy Tan White. Altogether Upscale companies have now collectively raised $1.3 billion since joining the programme.
The programme is free and the company doesn't take an equity stake in any business.
The below image shows companies that have used Tech Nation to grow their business.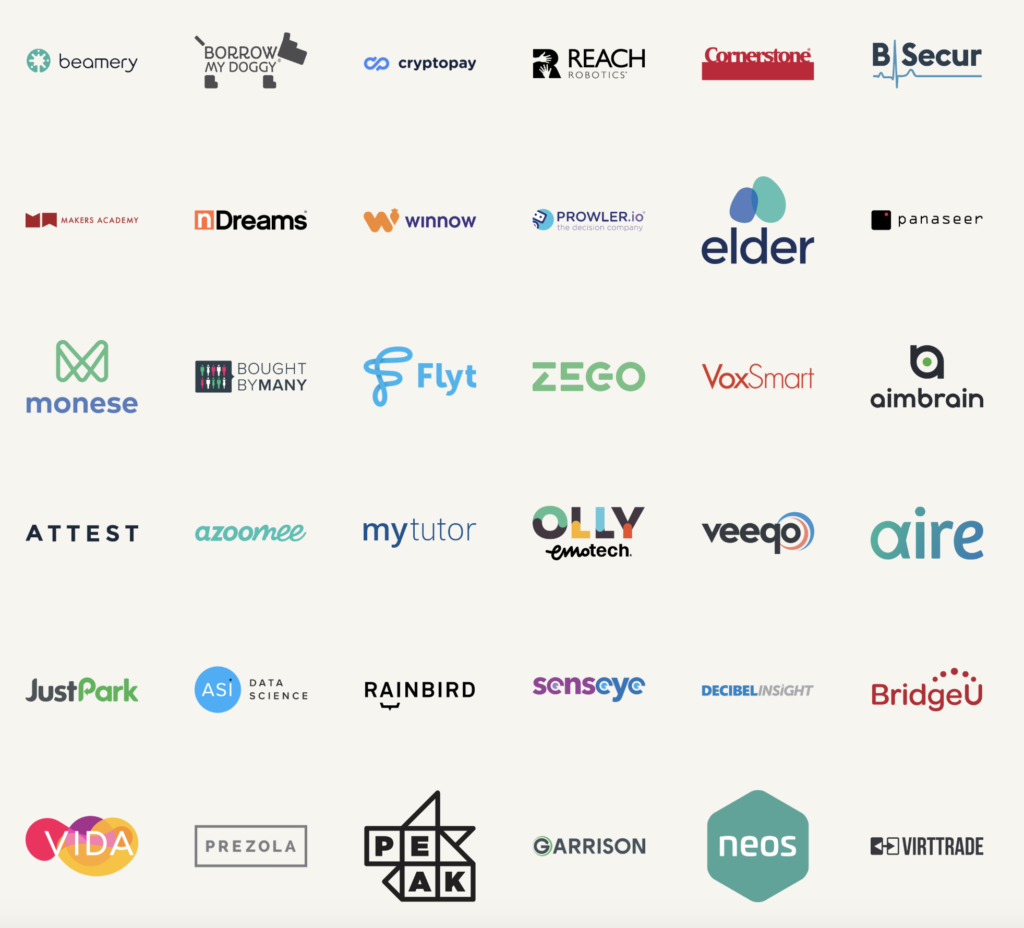 To apply for the Upscale programme, companies must have raised Series A funding or equivalent or have £500,000 in annual revenue as well as 'strong month-on-month traction.' Deadline is 14 November.
To apply for Future Fifty companies must have raised Series B funding or equivalent or have £5 million in net revenue and have 50 per cent growth year on year in the past two years.' Deadline: is 7 December.
José Neves, CEO, Farfetch said, 'It's a fantastic network of great people and companies. Great support from the Government which is doing a fantastic job in the UK tech industry.'
Future Fifty alumni include Skyscanner, Deliveroo, Farfetch, ao.com, Just East, Unruly, Transferwise, Crowdcube, Bloom & Wild and Swoon. Future Fifty, which was started five years ago, has so far produced 129 companies including six IPOs on the London Stock Exchange.
Tech Nation is both publicly and privately funded and began in East London, known as Tech City or Silicon Roundabout.
The successful applicants will be revealed in December.