Since their creation in the mid 1990s, Venture Capital Trusts (VCTs) have provided a way for individuals to invest directly into a range of unquoted, higher-risk trading companies. The tax benefits make it an enticing prospect, with income tax relief at the rate of 30 per cent up to £200,000 annual investment and no income tax payable on dividends some of the perks.
Over the last few years, Alex Macpherson, head of the ventures team at Octopus Investments, says that he and the firm have noted a shift in focus to high-growth businesses – the so-called mythical unicorns that were recently the headline topic at Investor Allstars 2014.
'Those are businesses that VCTs are now able to back, and we have proven that with Zoopla – which is in itself a billion-dollar company,' he adds.
Related: Why VCTs are a great way to invest in start-ups
Macpherson and the team scooped VCT of the Year at Investor Allstars, in recognition of an ability to demonstrate a track record of innovative fundraising, reputation for adding value beyond finance and ability to work closely with the early-stage investment community.
The judging period saw the Octopus VCTs back companies including members only holiday booking platform Secret Escapes and taxi comparison service Kabbee, as well as securing the highly-profitable exits of online property business Zoopla and data science venture Rangespan.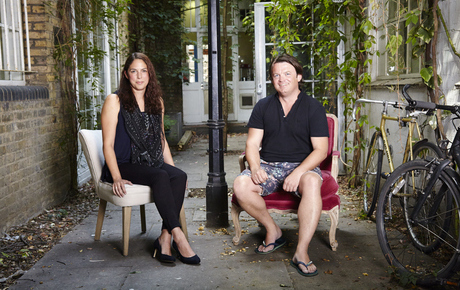 Debbie Williamson and Brian Harrison of Swoon Editions were backed in July
More investments by Octopus VCTs:
For Macpherson the standout achievement of the last year was the IPO Zoopla completed in June, an 'outstanding performance' for a business built over the last 5-6 years.
'I don't believe there is another VCT that has backed a business which has gone on to become a billion-pound company,' he adds.
The way Octopus VCTs differentiate themselves from other products in the market, he says, is by investing a relatively small amount of money initially and then providing further financial assistance when the venture proves itself. With this approach mitigating risk, investors in the Octopus VCTs have been able to secure sizeable and consistent dividend payments.
Comparing the Titan VCTs, which Octopus is investing from and raising money for, to the wider VCT market track record makes for impressive reading. Against an average total return of 7.75 per cent, Titan VCT 1 posted 12.66 per cent, Titan VCT 2 12.66 per cent, Titan VCT 3 10.76 per cent and Titan VCT 4 20.73 per cent.
In describing that he looks for as an investor from companies backed by his VCTs, Macpherson says, 'It is all about the team, the entrepreneurs and people who lead the business.
'Then it's the market they are addressing, as we want to invest in those that can be big. If you have a stellar team addressing a large market then that is something we wish to take a look at.'
Fundraising during the last 12 months reached £54 million, and Macpherson predicts that this will rise to £70 million during this year. Having just launched a new fundraising for its AIM VCTs, this process will now run until April.
Future proofing
Looking to the future, Macpherson says that Octopus has itself been playing an active part in contributing to where VCTs will end up.
'There has been significant consultation over the summer which we've fed into. The main thing is stability in the tax structure, making sure that investors and managers know where they stand.
'The most important thing is that VCTs, and also the Enterprise Investment Scheme (EIS), play a crucial role in helping the ecosystem.'
Recent figures released by the government show that, despite a fall in the amount of VCTs managing funds, the level of capital raised during 2013-2104 grew by 10 per cent. In all, £440 million was recorded in the 12 months ending 5 April 2014, the fourth highest since the boom period between 2004 and 2006 when 40 per cent tax relief was available.
Macpherson is keen to continue with current portfolio development, the reason behind raising new funds. 'You only have to look at businesses such as SwiftKey, that has offices in the UK, US and South Korea and is on 200 million devices globally, to see what can be done.
'So as we go forward the VCTs can be backing European and UK entrepreneurs – that's what we'd like to be part of.'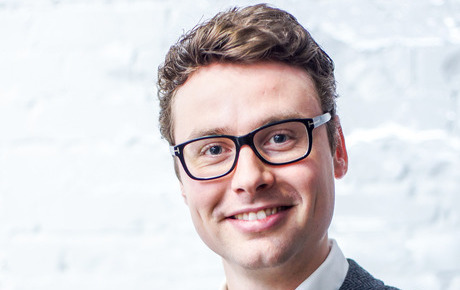 Adbrain CEO Gareth Davies says the Octopus portfolio is full of 'game changers'
More on Investor Allstars 2014: