With the UK and Europe now in a position where fast-growth and exciting technology-based businesses can flourish, beating off competition to be the investor of choice for these kind of companies is hard work.
For the team at MMC Ventures, the past year has been an intense 12 months dominated by getting out into the market to find the right entrepreneurs to back and building out the firm's brand so that businesses are aware of just where its offering lies.
In standing out from a crowd that included the likes of Passion Capital, Notion Capital and EC1 Capital, MMC Ventures was crowned Equity Gap Fund of the Year at the GrowthBusiness Investor Allstars awards on 24 September.
Required by the judging panel to have successfully demonstrated an ability to source and manage 'unique deal flow', create shareholder value and work with other seed and venture funds, MMC completed more than 20 new investments and divested one of its more mature holdings.
One thing that MMC partner Rory Stirling, who joined the firm in 2009 having worked in the mergers and acquisitions world at Greenhill, is particularly proud of is the amount of co-investment its portfolio companies have secured. In 2013, MMC invested £14 million and attracted a further £54 million of co-investment. During the first eight months of 2014, the firm has raised already raised the same £54 million for portfolio companies – of which MMC contributed £12 million.
It is one of the defining characteristics of a good early-stage investor, joining forces with others in the same space, or angel backers, to bolster the ticket size of transactions and provide ambitious businesses with enough financial firepower to execute on plans.
The average revenue growth of firm's portfolio is 150 per cent, with the combined population of companies creating more than 2,000 jobs since MMC invested.
Defined market position
Stirling says that MMC is 100 per cent focused on the space between seed and growth equity funding, between which are 'big chasms'. The crucial step prior to raising a big growth round is a Series A deal between £1 million and £5 million, he says. There is, however, a need to address businesses that have so far only been bootstrapped and are not ready to close a bigger round.
While Stirling believes that the country is beginning the plug the gap between seed and growth, the fact that a relatively small fund like MMC is consistently ranked in the top five investors in Europe for its area of focus shows that the 'ecosystem has a long way to go'.
MMC has spread itself across a number of sectors during the last year, with the consistent trend being that all have a technology enabler element to them. From the gym sector, where it led a deal worth £1.6 million into online fitness network PayasuGym, MMC has also made forays into the food delivery (Gousto) and fashion brand (Wool and the Gang) sectors.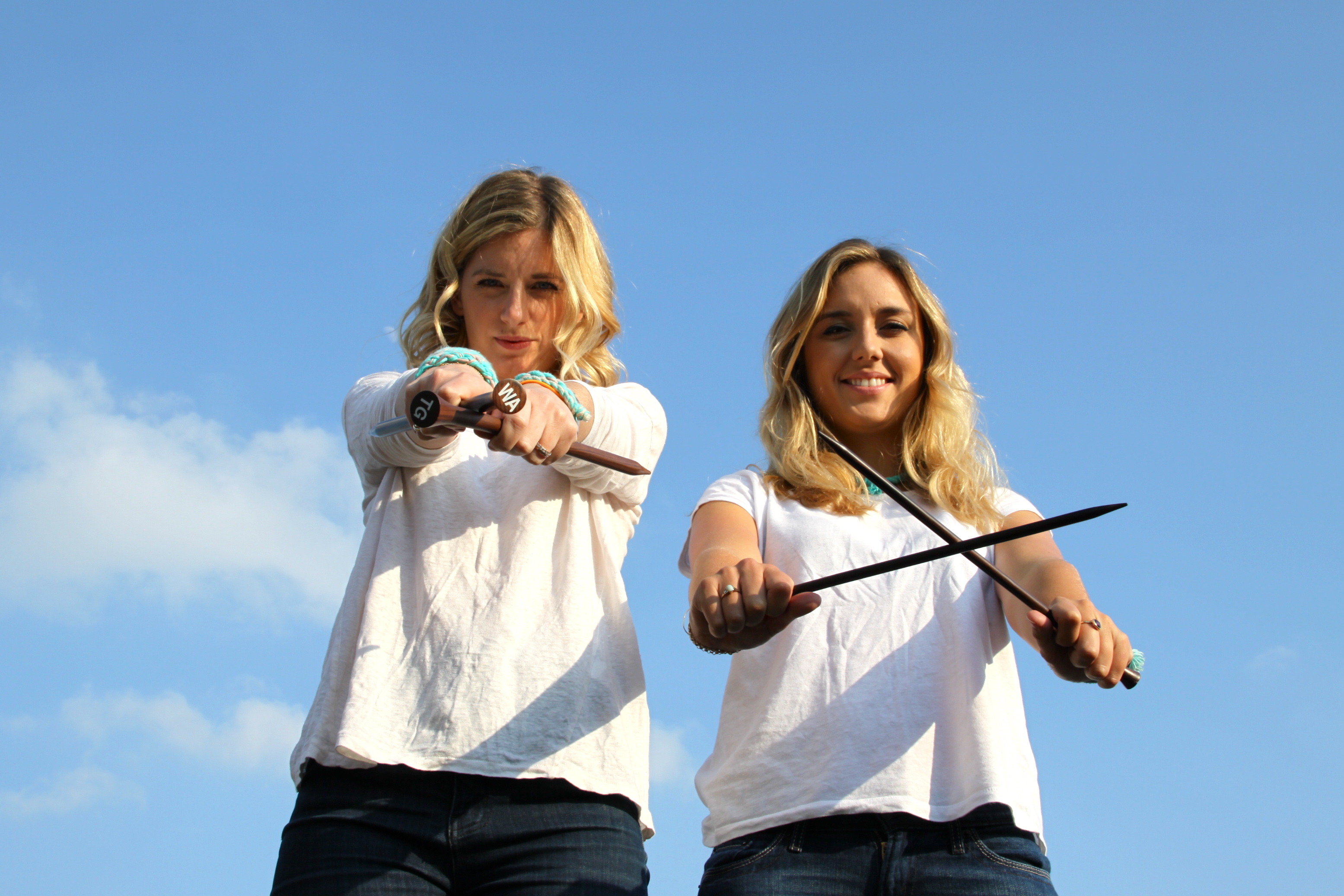 Wool and the Gang was set up by Jade Harwood and Aurelie Popper
Beyond the growth finance provided to the business, Stirling reveals that MMC investors have also helped out portfolio businesses with issues such as contract biddings – through the firm's network being plugged into businesses each are trying to selling in to.
'The reality is we spend a huge amount of our time working with companies at the equity gap stage by bringing in the right talent,' Stirling explains.
'Think about where the majority of capital goes, it is in bringing in talent – and it sets you back so much if that goes wrong. We are never going to be a recruiter ourselves, but helping is key.'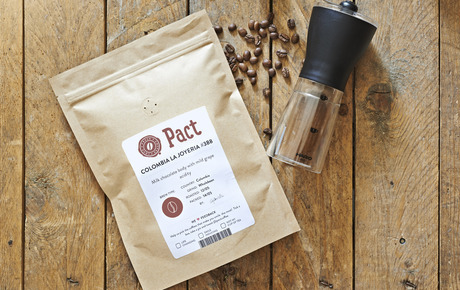 One of MMC Ventures' most recent investments was in Pact Coffee
More on the last year for MMC Ventures:
Away from new investments made by MMC, the firm also achieved its first exit since 2011 when it sold its stake in Base79 through a £50 million deal with Rightster Group. Having been set up in 2007 By Ashley Mackenzie and Richard Mansell, digital rights management company Base79 was first backed by MMC in 2011.
Commenting on the exit deal when it was closed in July, Stirling said, 'Base79 has gone through an almost textbook route of funding for a high growth technology business, having successfully raised an angel round in 2008 form a list of impressive industry veterans, a Series A round in 2010 form an early-stage UK venture capital investor and a growth capital round in 2012 form a grope of well-known US investors with deep ties into the media industry.'
He also added, 'When we were making our first investment in Base79 we knew that the market wasn't big enough (2 per cent of online video was being monetised) and we weren't sure what the long-term business model was, or who the major beneficiaries would be.'
Rory Stirling on what he looks for, and likes to avoid, from pitch decks
Stirling now says that MMC has reached the stage where it will begin to close more of these realisations. Having been at the firm for five years, and 'really ramping up the investment rate during that time', he adds that a number of portfolio businesses are now at scale. This, combined with a macro trend of it being a positive time to sell, will mean that entrepreneurs and the firm will seek to take advantage of.
With Stirling having also been on the shortlist for Investor of the Year, where he lined up alongside prolific investors including Ben Holmes of Index Ventures, Benoit Grossman of Idinvest Partners and eventual winner Kevin Comolli of Accel Partners, MMC is beginning to build up a reputation for itself amongst the venture capital community.
While the firm still has a way to go before it is raising a €411 million new fund like Index Ventures, or selling a portfolio business for billions like Accel Partners, Stirling and the team are confident that next year can be even better than the award-winning one before.
MMC Ventures is led by managing partner Bruce Macfarlane (far right)