As the five companies making up the shortlist for Europe's Allstar Company, GrowthBusiness profiles Achica, BlaBlaCar, Farfetch, NewVoiceMedia and Zound Industries to find out what goes into creating and growing a leading technology company.
As part of the annual GrowthBusiness Investor Allstar awards, held in partnership with GP Bullhound, the Europe's Allstar Company segement will be making its second appearance on 24 September.
A shortlist of five leading technology companies have been selected and a member of the executive team will present to a room of the world's leading VC, growth, private equity and pre-IPO investors.
The audience will vote for the company they regard as the most exciting investor-backed business in Europe, and Europe's Allstar Company will be announced in the evening at Investor Allstars.
To provide an introduction to the morning event, we quizzed each investor-backed technology business on what recent successes have been, how growth has been achieved and what the future holds.
ACHICA
Headquartered: London
Founded: 2009
Staff: 130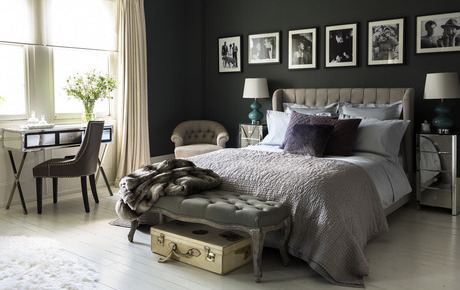 ACHICA gives users access to a wide variety of luxury products
ACHICA was launched in 2009 by Quentin Griffiths (the co-founder of ASOS) and Will Cooper (ex-CEO of Tradedoubler) as a members-only luxury home and lifestyle store. The business had grown rapidly in the years since to become one of the leading European home and lifestyle retailers launching 10,000 products every week to over 4 million members.
Backed by DFJ Esprit and Balderton Capital, ACHICA is now headed up by CEO Steve Robinson. Taking up the position in March 2014, Robinson's background saw him hold roles as CFO of Argos and CEO of M and M Direct.
(1) How has growth been during the last 12 months?
Sales growth in FY13 was 53 per cent and we now have over four million customers. International continues to grow strongly with YTD sales 100 per cent up on last year as we leverage our UK, French and Spanish buying offices.
Our core home ranges continue to perform well but we are driving additional growth through the addition of lifestyle product. Our margins improve as we get to greater scale as well as benefiting from an increasing proportion of product being sourced directly from the Far East. With additional scale benefits helping our fulfilment costs, insight driving marketing spend optimisation and the leverage of semi-fixed central costs we are on target to breakeven in H2 FY14.
(2) How broad is the ACHICA market now and where do you think there is most potential for expansion?
ACHICA has over four million members across six key markets and translates into five languages. In the UK we have 3.4 million members and nearly 600,000 customers. With a bias towards AB households this still only represents a single digit penetration leaving plenty of scope for growth in the UK.
This growth will be driven by stronger personalisation of our interactions with customers, a more permanent product proposition and a continued drive of market leading insight usage. All of this is set against a back-drop of a highly fragmented market from both the supplier and the retailer perspective.
We also believe that international growth will be a key driver of the business. Already at 15 per cent of sales we have more currencies, countries, payment methods and buying resource that we can put into play to drive significant global growth.
(3) What are the benefits of equity investment over other forms of finance?
The main benefit of this source of finance is the relative speed of execution coupled with the range of levels of support that can be injected into the business.
(4) What have your backers brought to the table aside from capital?
Depending on the strength of the investor there is definitely a reputational benefit of having those investors involved. Many have a portfolio of other investments where useful contacts can be found as well as investor directors who have seen the challenges that we are facing elsewhere.
More on ACHICA:
BlaBlaCar
Headquartered: Paris
Founded: 2006
Staff: 160
BlaBlaCar is a trusted community marketplace that connects drivers with empty seats to passengers looking for a ride. Over two million people use BlaBlaCar every month creating an entirely new, people powered, transport network.
The technology start-up recently closed a $100 million Series C deal, backed by investors including Index Ventures and Accel Partners, in what has been determined to be the largest venture capital round for a French start-up ever.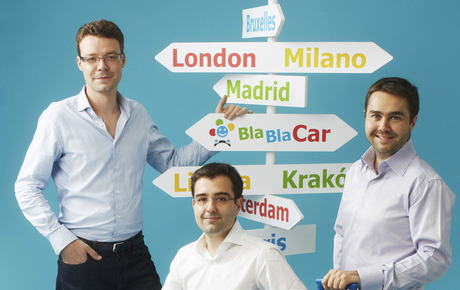 BlaBlaCar's founders are now set to take the company into new markets
(1) Has the growth of the wider sharing economy helped boost the BlaBlaCar offering?
What BlaBlaCar does is connect people looking to travel with drivers who are going the same way so that they can share the journey together – and the costs. As the sharing economy has grown, people have found it increasingly natural to seek out smart social solutions to their needs.
So, yes, for sure, BlaBlaCar is part of a wider cultural shift and you can say our success is partly due to changing attitudes. I think you can consider our recent phenomenal growth to really be proof of a tipping point. Using technology to connect, collaborate and save money is now becoming a mainstream thing.
We are entering an era where it is normal to share assets and resources, and where peer-to-peer marketplaces are exploding. That's not just great for BlaBlaCar, by the way, that's also great news for our economy and environment, as services like BlaBlaCar are more efficient and sustainable.
(2) How have you gone about moving into new markets?
BlaBlaCar is a very local marketplace given the fact that it is a service where regular people driving a particular route share their cars with other people travelling the same way between cities. When our service initially took off in France, we saw very little spill over and organic expansion into neighbouring countries. As a result, scaling BlaBlaCar across Europe and beyond has been a challenge and required us to be strategic about moving into new markets.
The biggest challenge has been restarting the process and forming the community of passengers and drivers for each new country from scratch. For us, the most effective way to address this challenge has been to acqui-hire smart teams locally in each new market. We started this M&A roll-out process very early on and launched Italy, Germany, Poland and Russia as the result of acquisitions in these countries. Today, we have seven local offices with autonomous and entrepreneurial teams on the ground, and we are always on the lookout for strong teams in new territories.
(3) How did you decide what kind of investors you wanted?
While we never formally went into the fundraising process per say, we have always been clear about the kind of investors that we value. Our team has huge ambition to create a truly global people-powered transport network and to be the global category winner, and we wanted investors who would understand that ambition and be able to help accelerate our success.
We were looking for solid experience helping to build world-class standalone companies, and, most importantly, the right network and experience to accelerate international expansion.
(4) Where will the $100 million you recently raised be spent, and how significant a funding round was it to close?
The $100 million round provides firepower for us to explore every large market in the world, where access to ground transport can be improved upon. We will continue to look for smart, local acqui-hires, as we build a brand with global reach and unrivalled on-the-ground operations. As part of this, we are immediately looking at Turkey, India and Latin America, so we can move from being a pan-European play to a truly global service.
(5) Is Europe now beginning to build a technology ecosystem to rival the US?
Europe is different as it's a collection of fairly independent markets with no single market offering enough scale to really build category leadership on a global scale. European companies are getting much better at scaling fast and building their services in several European countries.
We've seen that with players like Soundcloud of Germany, Spotify of Sweden, Farfetch or JustEat of the UK. Unlike their American counterparts, European companies don't think about their home countries as being sole target markets, developing growth strategies early on to penetrate the fragmented European or global market.
farfetch
Headquartered: London
Founded: 2008
Staff: 500
The farfetch website brings together more than 300 of the world's best independent designer boutiques, from Paris, New York and Milan to Bucharest, Helsinki and Honolulu, allowing customers to shop from a wide range of labels and pieces. Founded in 2008 by Portuguese entrepreneur José Neves, farfetch offers independent bricks-and-mortar boutiques the opportunity to compete with the major players in online retail.
Vitruvian Partners, a private equity firm, led a $66 million Series D round of investment into Farfetch in May 2014, joined by existing investors Condé Nast International and Advent Ventures as well as new investor Richard Chen, venture partner at Chinese VC firm Ceyuan.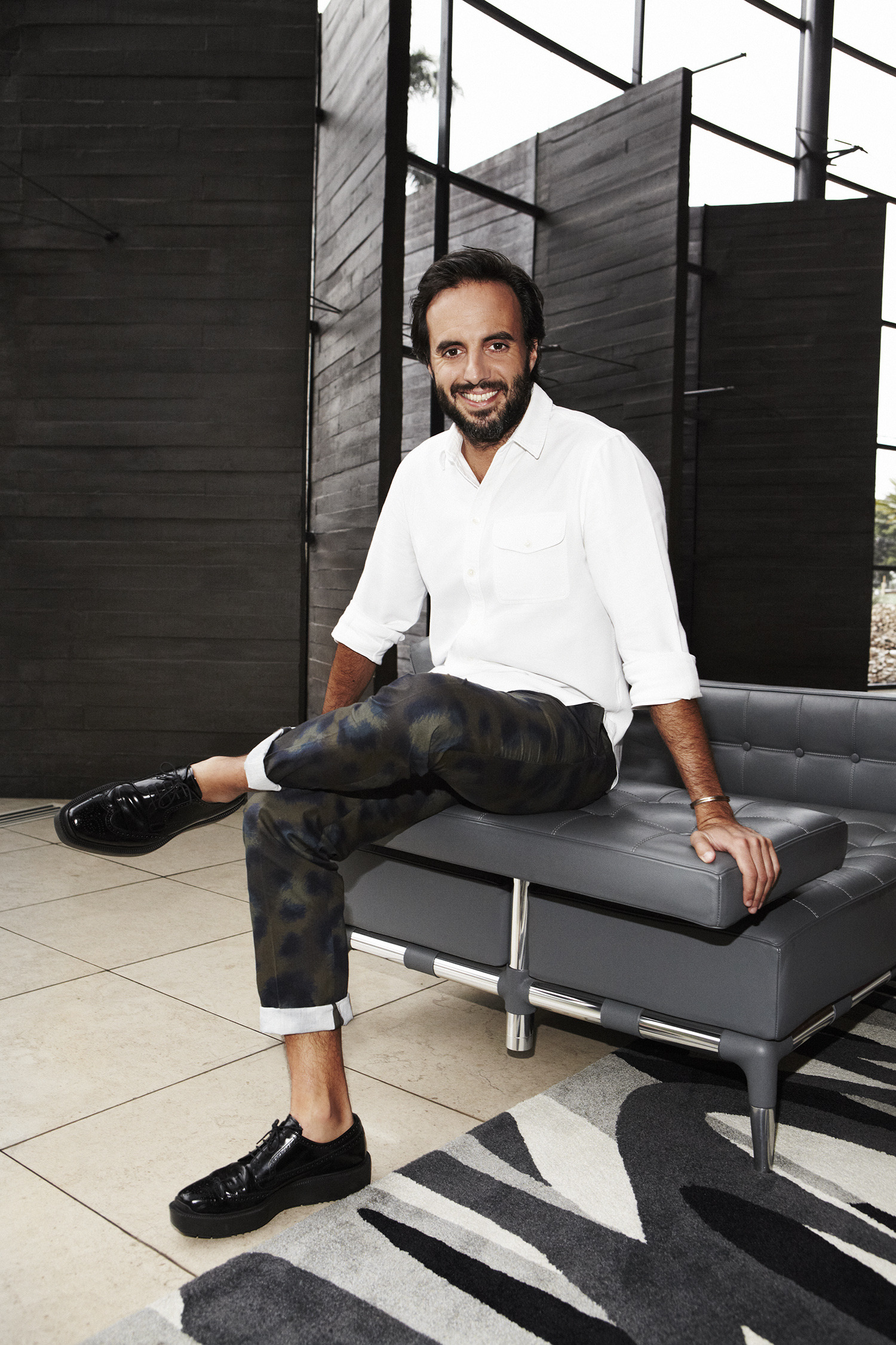 farfetch's Jose Neves picked up an EY Entrepreneur of the Year award in 2013
(1) How would you describe the changes that have occurred in the last few years relating to how and when people shop?
Our customers shop using multiple platforms with mobile devices making up approximately 40 per cent of this. The growth of on-the-go shopping via smart phones and tablets has been exponential due to the demand for fast and convenient access to shopping on the go. People want to be able to fit shopping into their daily lives when it's most convenient for them and this tends to be whilst on the move or while multi-tasking and doing other things.
In the past, there has been a divide between technology and fashion, for example the e-commerce, online shopping experience vs. bricks and mortar boutiques. Now, for millennial customers, it's beyond comprehension that there's something available in a physical store that's not available online; Farfetch really bridges the gap between the two enabling customers to shop in a different way whilst also celebrating independent retailers on a global scale.
(2) In what way has the Farfetch proposition changed and evolved since founding?
The proposition has really remained the same since I founded the company in 2008 although we have evolved and grown rapidly. We started with a handful of boutique partners in five countries and now we work with more than 300 boutiques in 26 countries.
From the beginning we were determined to have a global offering, we didn't play it safe and launch with boutiques from just a couple of countries, the real appeal was to be able to offer customers a truly global viewpoint on fashion and that has stayed with us since the beginning.
(3) Why did you decide to bring in a corporate venture capital partner as part of your last funding round?
We have always believed in working with the best venture capital partners we could as they provide much more than funding. Each investor who has come on board has been hugely influential on the business through sharing their experience, consulting on key ideas and making introductions we would not have been able to make ourselves.
We also believe in bringing in complementary partners and think that Vitruvian add something now to our board of advisors with their strong growth company experience which is highly relevant for our current stage.
(4) What is the biggest benefit to having venture capital backers?
Without doubt the counsel of experienced people who can help guide you in making the best decisions to reach our vision of changing the way the world shops for fashion, and in so doing continue our exponential growth rate.
(5) What are your plans for the coming year?
International growth and expansion is a strategic priority for us and will be a focus for the coming year. We recently launched Japanese and Russian language sites and the next to launch will be a Mandarin site as well as German and Spanish.
This latest round of investment will help fuel a number of our key strategic goals including facilitating our omni-channel proposition, escalating the development of local language sites for key new markets and accelerating engineering developments to help facilitate a dynamic responsive site experience. We have also recently launched our first app, Farfetch Discover, which is a global travel app brought to life by our boutique partners and fashion industry insiders.
Farfetch has unique access to an unrivalled treasure trove of local knowledge; through the eyes of cool natives and stylish insiders, the app brings you the ultimate guide of little-known secret locations and travel tips in world-class cities around the globe.
More on farfetch:
NewVoiceMedia
Headquartered: Hampshire
Founded: 2000
Staff: 270
The NewVoiceMedia cloud customer contact platform connects organisations with their customers worldwide, enabling them to deliver a personalised and unique customer experience and drive a more effective sales and marketing team.
Prior to taking up the helm at NewVoiceMedia, CEO Jonathan Gale served as SVP product at Mimecast. Before that he spent eight years at MessageLabs (now part of Symantec) where he was VP of EMEA, global VP of sales and VP of product management.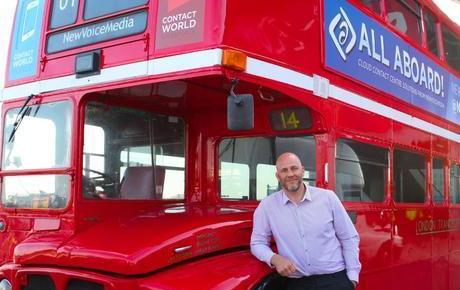 Jonathan Gale has overseen a period of extensive fundraising for NewVoiceMedia
(1) How have you gone about building up your network of investors?
Investors have actually been pursuing us, and we believe there's always potential to grow even faster than you already are and increase your global footprint. The contact centre industry is transitioning rapidly to the cloud, mirroring the salesforce.com-led transformation of the CRM market, making it a compelling proposition for investors. Traditional on-premise contact centre technologies, with their closed and expensive solutions, are in decline – replaced by more flexible, available and integrated cloud solutions that are driving an evolution in customer services and sales performance.
We pride ourselves on the dedication and innovation it has taken to create our own solutions, which are built entirely in-house and delivered as a true cloud service over the Internet.
(2) What do you think is the secret to attracting equity investment?
Businesses with a strong business model and management team, innovative product or service offering, in a growth market, will be most attractive to investment firms.
TCV, a Silicon Valley-based provider of growth capital to technology companies, was the lead investor in our recent Series E round of funding. The firm's strategy is to invest in leading growth technology companies with a proven business model. It invested in NewVoiceMedia for our clear vision, relentless focus on excellent customer service and extremely rapid expansion, as well as our experienced leadership team and outstanding suite of multi-tenant cloud contact centre capabilities.
(3) How has growth been achieved during the last 12 months and what will you now be looking to do?
NewVoiceMedia has strengthened its global footprint, with new offices in London, New York, San Francisco, Sydney, Paris and Brussels and significantly increased its customer base, with new customers including Wowcher and Truphone, while maintaining a customer retention rate of 98.3%.
In July, NewVoiceMedia secured $50 million in a Series E round of funding, bringing the company's total investment over 18 months to $105 million.
We plan to invest in developing our portfolio of true cloud solutions and strengthen our global position across all our business functions; from sales and marketing, to DevOps and professional services. This will enable us to continue offering customers the best possible support and technology infrastructure.
(4) How does being cloud-based allow you to grow at a quicker rate?
The contact centre market is rapidly transitioning to the cloud. Based on the 6 June, 2012 Market Trends: Contact Center as a Service, North America, 2012 research compiled by analysts Daniel O'Connell and Drew Kraus of Gartner, 'The North America contact centre as a service market is projected to experience a compound annual growth rate of 17.8 per cent through 2016'.
In our last financial year, license revenue grew at over 100 per cent, outpacing the cloud contact centre market fivefold. NewVoiceMedia will continue driving this change as more and more businesses realise that cloud solutions provide a superior alternative to on-premise technology and the headaches that go with it.
Cloud contact centres are an attractive option for businesses of all sizes as there is no capital expenditure requirement. Instead, you pay a monthly licence to access a multi-tenant cloud environment which offers up-to-date functionality and disaster recovery. Customers can also be up and running quickly and easily cope with fluctuating demand. We believe it's important to have a system that can grow, change and contract in response to your needs, while only paying for what you need.
(5) What new markets have you seen particular interest from?
In the last year, we have accelerated our expansion throughout North America, with new offices in San Francisco and New York, and strengthened our sales, marketing and professional services capability in the region. And we continue to do so. Our true cloud technology makes the customer contact centre capability accessible for businesses of all sizes, representing huge global potential, but North America is currently our highest growth region and already accounts for a third of our customer base.
More on NewVoiceMedia:
Zound Industries
Headquartered: Stockholm
Founded: 2008
Staff: 70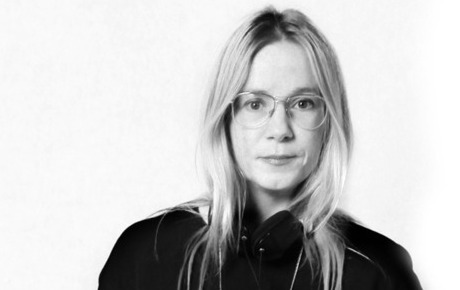 Zound CEO Pernilla Ekman has also held an executive position at fashion brand Tiger
Zound Industries was established in late 2008 when it launched into 22 markets inside 24 hours. It then went on to expand into 44 the year after and today is in 95 markets with four brand concepts. The business has built special products for Spotify, Facebook, Volvo, Marc Jacobs, Klarna and made two collaborations with H&M.
(1) How does the Zound Industries proposition work?
Zound Industries sell, distribute, design and produce lifestyle electronics. We make resonance couture.
(2) What have the biggest growth milestones been?
Our first three years was a profitable growth of 10.9 per cent. That was the best so far in Sweden, according to Dagens Industri.
Until today we have sold close to 10 million products in over 90 markets with our four brands Coloud, Urbanears, Molami and our licensee Marshall since launch in December 2009. It all started with headphones and today our brand portfolio also represents accessories and amplified speakers and we are still expanding into new product segments.
(3) How have you gone about building a network of investors?
We started off with family and friends and with success comes investors. We have around 60 private business angels and two larger investors today, including Varenne who came in 2010 and Telia who came in 2014. Today we have a great network with around 100 potential investors.
(4) What added benefits have your investors brought?
Many of them are famous musicians, sports athletes, photographers and or other creators. They where all smart money and have helped with seeding, product placements, sales, marketing and brought other opportunities on the table. They are definitely a part of Zounds success.
(5) What do you have planned for the future?
We are up 48 per cent by end of July 14 compared to 13, but our next big growth is 15-16 where we have goals to be a billion dollar company by 2017. This will be achieved by entering the smart phone market.
To find out who picked up Europe's Allstar Company at this year's Investor Allstar awards, keep up live with proceedings via the @GrowthBusiness twitter account on Wednesday the 24th or check back on Thursday the 25th for a full round-up.