'Man's best friend' is commonly used when referring to dogs. But could you now change it to say humans are now 'Dog's best friend'? Given premium furniture brand Made.com's new dog line, where pet owners can pick up a marble dog bowl or a fancy pet bed, the dog (and cat) market is growing in the UK.
The average dog owner in the UK spends a pretty penny each year on their pet, £1,252 to be precise, according to American Express.
The UK dog food market is worth £1.7 billion, according to Euromonitor International.
And not all of that is cheap dog food, a dog basket and a squeaky toy from in the supermarket… far from it.
Posh dog food on the rise
Dog owners are splashing out on the finest foods for their pets, with even Michelin-star chef Michel Roux getting involved with doggy snacks brand Barkerarma. If the dog isn't having its taste buds spoilt, it's having a Reiki massage from a dog trainer or is enjoying a full-on makeover.
How much people spend on their pets is on the rise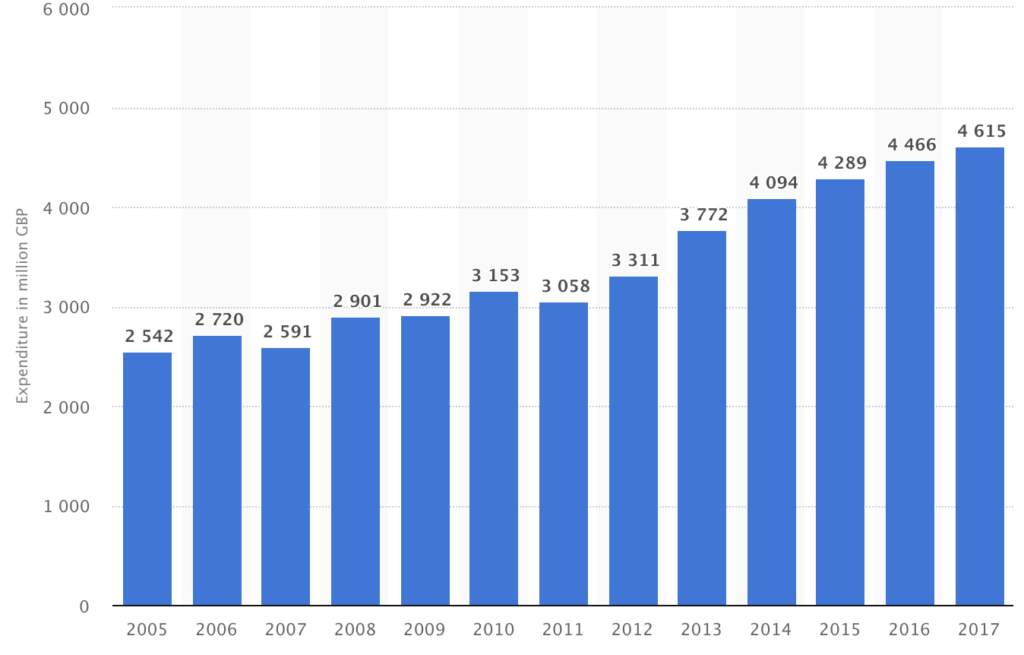 According to Pet Gazette, three-quarters of the £900 million pet food market comes from dog food and premium, organic pet food and treat sales have increased 7.4 per cent since 2013.
Rikke Rosenlund, founder of dog sharing service BorrowMyDoggy has capitalised on the UK's increased interest in dogs, launching the tech start-up in 2012. It now has 700,000 customers in the UK and Ireland on its platform (it's not known what percentage of these are paying subscribers), which wants to connect dog borrowers and dog owners.
Raised investment
The platform raised £1.5 million in crowdfunding in 2015 from a mix of angel, institutional investors and high net worth individuals at Crowdfinders, led by IW Capital.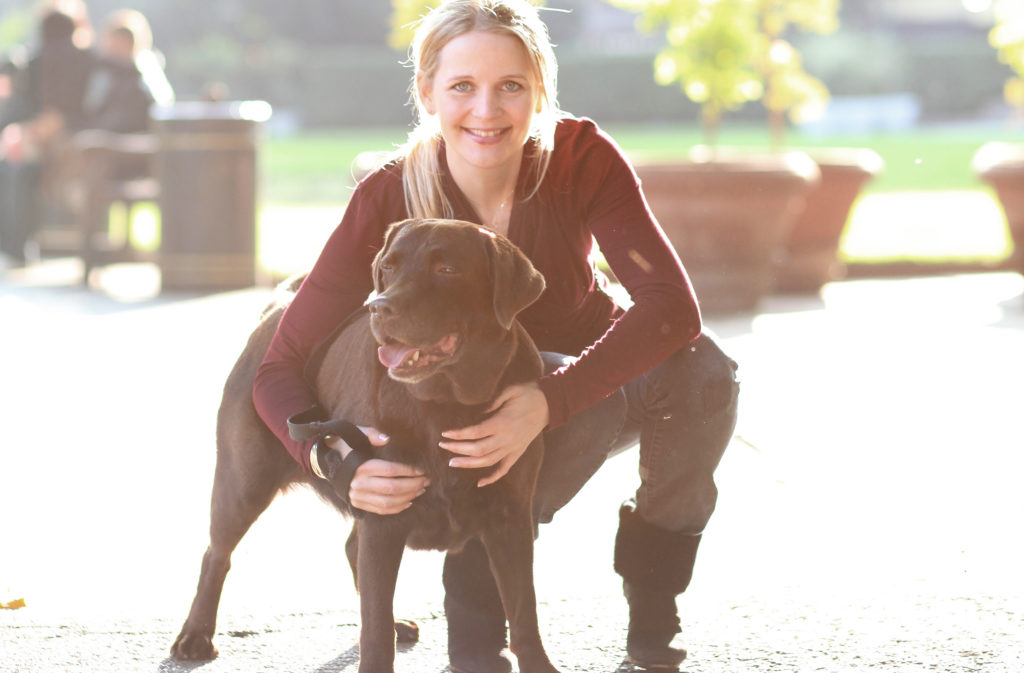 How did she achieve this?
'I first attended a start-up weekend called Lean Startup Machine, which showed me that there was a demand for my product,' she says. 'When I was there, I created a simple landing page and within a few days 75 people from across the country had signed up so I knew I had a viable business. Later, we developed the product through angel investment and marketed the product through digital channels like Google, Facebook and Instagram.
'We've found that getting engagement on photos of beautiful dogs is a lot easier than washing machines!' says Rosenlund. 'The idea for the business came to me as I was looking after an adorable dog at home.' I thought "Why are people paying so much for dog walkers for just a few hours, when they could have someone look after their dog for the whole holiday, day or weekend?"'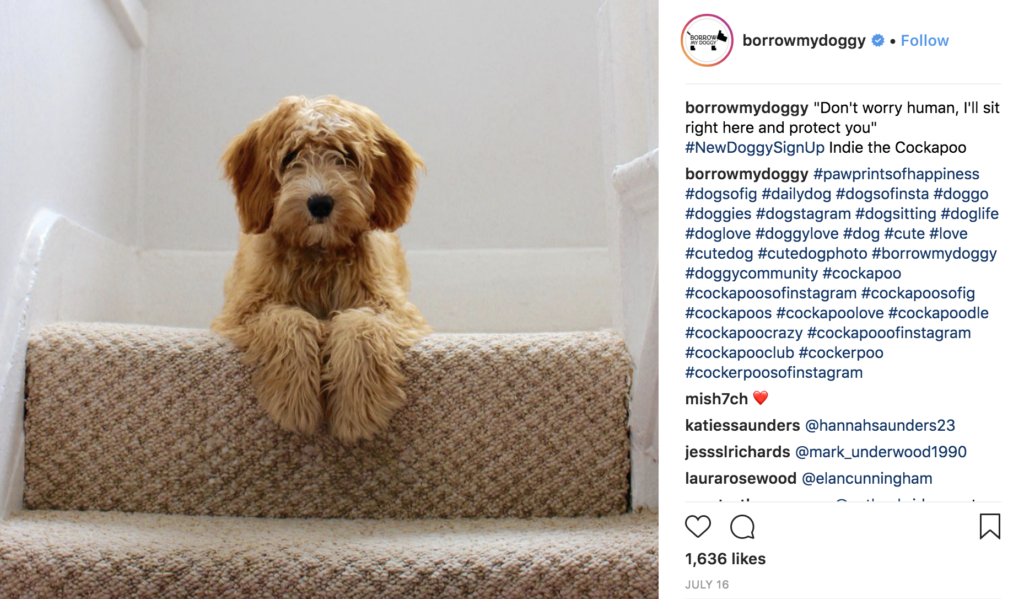 Another sector of growth in the dog market is in pet subscription boxes which are now signed up to by around a quarter of pet owners in the UK, according to subscription box marketplace uOpen.com. The research found people spend £54 a month on these boxes each month which include foods, treats for dogs as well as dog poo bags.
UK dog food firm using data insights
Another firm that has reaped the rewards of a growing market is Tails.com, started by entrepreneur James Davidson in 2014. Before signing up to get dog food delivered online the company asks for information on owners' dogs when they register, such as age, gender, breed and medical history. Dog food, delivered to 100,000 customers, varies between from around £10- £30 a month. Nestle Purina PetCare acquired a majority stake in Tails this April for an undisclosed amount and sales are expected to hit over £20 million this year.
Direct to consumer model
The business, which cuts out retailers, has been such a success that Nestle Purina PetCare took a majority stake in it earlier this year for an undisclosed amount.
Tails have grown their sales quickly from £2 million in 2016 to £10 million in 2017 to £20 million this year, with the help of angel investment and VC funding.
Tails.com CEO James Davidson told GrowthBusiness that he started the business with a team of eight, including TV vet Joe Inglis, who had the original idea for the business, and Graham Bosher, the co-founder of subscription box for humans Graze.
He said, 'Graham, who I had met three years previously, knew the subscription business market very well as well as how to raise investment.'
Davidson says the business, which started from a flat in Kingston, West London with 13 staff in 2013 and overlooked a John Lewis car park, was compelling from the start because he said he knew the business could be affordable and have an 'appropriate margin.'
The business now employs 110 people from its offices in Richmond.
TV star had the idea
Davidson credit TV Vet Inglis, star of Vets in Practice with the original idea.
'The idea, which would help owners get the right food to their dogs, also included the fact that as the dog changes, the dogs' needs change. Before I started work on the business in 2012, I wanted to finish the job at Innocent, where I was head of supply chain.
'The huge market opportunity was incredibly motivating.'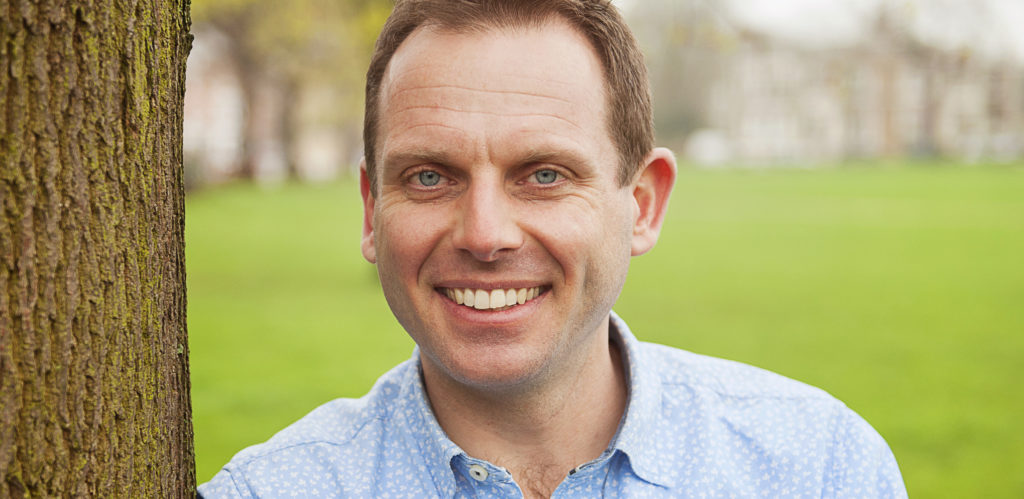 Davidson adds, 'As a subscription business it works for the customers who were running out of dog food at the weekend because specialist pet food retailers were closed.
'We don't have to hold stock and we can optimise, and that's how we hold the more affordable price points.'
So why did Tails decide to accept the offer from PurinaCare?
'When we started the series B fundraise to grow internationally, we were talking to early stage private equity and late-stage VC's. At the time, Nestle were very respectful and aligned to us despite being a competitor. They were keen to be a part of the conversation when we were seeking investment.'
Nestle PurinaCare showed us that we are creating a new category within pet food; they tried it in the US themselves and weren't able to make a success of it. So they thought 'why not back a separate company instead?'
'Purina allowed us to operate as a standalone business which worked out for us, Purina and the original investors, who got a great return. The majority of the shareholders have held onto their share because they believe in the future of the company.'
'Now we have 400 with PHDs people working for us because of the acquisition by Purina, we've got the freedom to use that resource and we can see how we apply it.'
Tails also plan to add more products like chewy toys to their offering this year, which have a higher margin than food.
'We've been launching a range of new treats which have been performing very well, like Kibbles, the individual pellets, which we've built in-house. We take some of, for example, X, B and A Kibbles in the right proportion of macro/micronutrient for each dog, typically they'll pick three. We do 6,000 unique orders each day.'
It seems that traditional grocers are being threatened by upstarts who use cutting-edge science to deliver a compelling offering to customers and investors. However, in a growing market, competition will continue to be fierce.