A community farmers market, set up more than 15 years ago, has seen visitor numbers soar after turning to digital and social media to promote its services for the first time.
Abbey Leys Farmers Market, one of the UK's longest-running, turned to Reaseheath College to help them grow its new digital platforms, including a new website and social media channels as part of ambitious plans to become one of the country's most popular farmers markets.
"Our market has been open for over 15 years now and whilst we have a dedicated base of loyal customers who visit every month, it's wonderful to be able to communicate with a new audience, who have a real interest in sustainable produce and supporting their local community. It's certainly helping us to grow strongly in 2017," said Janet Harrison, location manager at Abbey Leys.
"We hope to further develop our web presence over the next six months and become the North West's most popular farmer's market. It's an ambition which doesn't seem that difficult to achieve, with the continued support of the Cheshire community."
Accoridng to Beth Chinn, ERDF business co-ordinator at Reaseheath, the impact of digital training is almost immediate. "To see them benefit so directly from the advice and support provided through our SME growth programme has been wonderful," she said.
"Our fully funded support, which is tailored to the needs of individual businesses, has really enabled Abbey Leys to take the next step with their online development and attract a new and wider audience who have a keen interest in farming and local produce. We know they've not only attracted new customers, but also new stalls, so it really has been a huge success."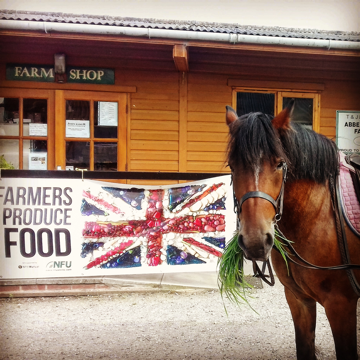 Based in High Legh, Cheshire, the market takes place on the first Sunday of every month and is led by a community of volunteers, who feel passionately about local, fresh produce with low food miles.
"Abbey Leys Farm and shop is open all year round, but the market only takes place once a month and really does bring together the local farming community. Our stalls are overflowing with fresh, organic crops and all products sold are either made or produced locally. Often the market is the only place they can be purchased," Harrison added.
"For November, we have some award-winning dairy produce on sale, new stalls who will be trading for the first time and craft activities for children to truly keep the whole family entertained. We even welcome dogs, as long as they don't chase the farmer's chickens!"
Abbey Leys Farmers Market takes place on Peacock Lane, High Legh and is open from 10am – 1pm on Sunday 5th November.