Reading's tech hub lies at the head of Britain's answer to Silicon Valley. It's the crown of the Silicon Corridor or M4 Corridor, as it's known, which extends from Reading to Swindon and is home to a large number of foreign and local tech firms.
Indeed, Reading has seven times the tech company density than the national average, according to a 2018 Tech Nation report.
In 2019, The Data City conducted a census of technology companies and found Reading was the third best tech hub for businesses in the UK after London and Manchester.
The city boasts 11,656 tech companies, covering AI and data, e-commerce, cyber, digital, gaming, Internet of Things (IoT), medtech and fintech.
In 2017, the city tech economy turned over £13.6bn.
Simon Brooker, BDO London audit group head, said: "Reading is the fastest growing region in the UK, growing by about 2.5 per cent, where the rest of the southeast is at about 2 per cent. The national average is less than per cent."
Tech Nation's report revealing that the city's Tech economy's turnover of £13.6 bn in 2017.
The University of Reading has also been instrumental in encouraging tech companies and startups, most recently supporting the establishment of the Thames Valley Science Park in 2018.
Reading and the surrounding Thames Valley area have a particular advantage over other tech hubs because of their closeness to London and easy access to airports such as Heathrow.
This has led to massive companies such as Microsoft, Oracle, Huawei, Cisco Systems, and Symantec setting up their UK headquarters in Reading and the Thames Valley, which in itself has encouraged more firms to come to Reading and an influx of foreign investment.
12 of the most exciting tech companies in Reading and Thames Valley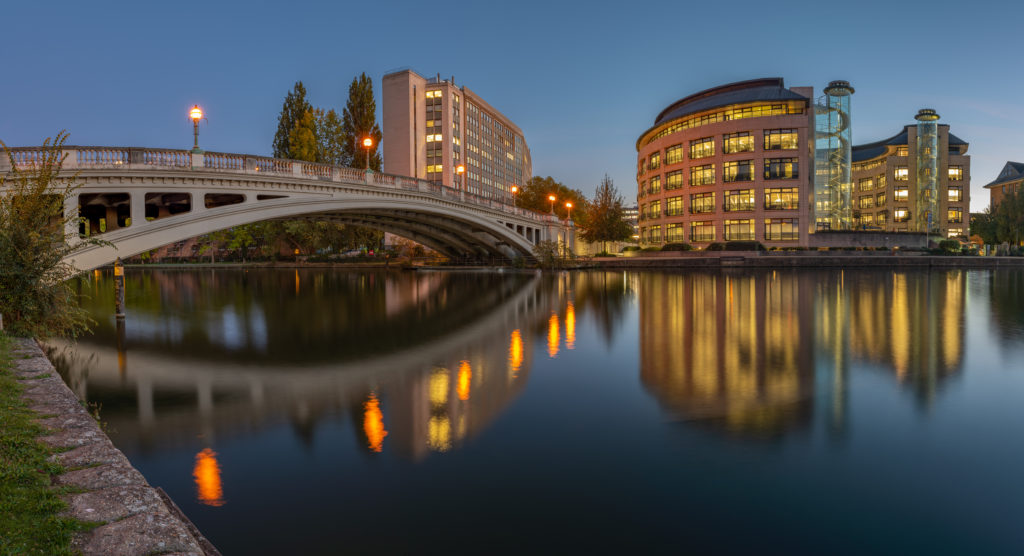 Founded in 2015, Snyk software enables more than 1.5 million developers worldwide to stay secure with its developer-first proactive security solutions.
Snyk was being eyed as a potential unicorn – a company valued at over a billion dollars – and indeed it passed that milestone in January 2020 and no worth more than $2.6bn.
Last September, Snyk secured £154m in funding, bringing its total funding to £354m over eight rounds of investment.
Founded in 2012, Qmee rewards survey participants with cash and also for sharing their online activity. That consumer data and customer opinions are fed back to companies such as Nike and Ipsos Mori to help improve their services. Qmee earned £7m in turnover last year and was ranked 11th on The Sunday Times Tech Track 100 list.
Located in the recently developed £35m Thames Valley Science Park, Sage People enables mid-size, multinational companies to manage their workforce through its global cloud HR and people system. The Reading-based company has been recognised for numerous awards including achieving Business Superbrand status in 2019.
The only way is up for Altitude Angels, which provides airspace management data and services for the fast-growing drone sector. It has completed four investment rounds, including raising $4.5m from its latest round led by aerospace specialist investment firm Seraphim Capital .
Pulsant, the data centre and cloud computing provider, has 10 data centres six locations in Britain, making it one of the largest data centre suppliers in the UK. This year it won Cloud/MSP Project of the Year in the 2020 SDC Awards, having previously raised £15m in investor capital.
CloudFactory, founded by Mark Sears and Tom Puskarich in 2011, automates business processes involving large volumes of data entry, collection or processing. It's certainly caught the eye of multiple investors, having raised $78m in its nine years since launch. According to Beauhurst, it is the ninth-fastest growing business in the UK, recording a 116 per cent increase in turnover between 2018 and 2019.
California's Human Data Intelligence company DataSift has found a home in Reading, demonstrating the draw of the M4 corridor for overseas companies. Its technology identifies and extracts valuable insights from all types of human-generated data in real-time, enabling data to be harvested more effectively.
Ensygnia provides Platform as a Service (PaaS) for large payment companies, helping them speed up and simplify customer experience as well as assist with compliance and security. The Reading-based tech firm has raised £6.4m in seed funding so far. The firm has won numerous awards including being picked as one of the Top 30 Most Innovative Companies to Watch 2018 by Insights Success.
Looking to grab a corner of the UK's £24.4bn horticultural market, Grab a Gardener uses app technology and online payment systems for when you want to hire a gardener. Founded in 2015, the online gardener marketplace has raised £150,000 to support its continued expansion of local offerings.
AstronauTx
The biotech company, originally a UCL spin-out, develops medicines to help counter the causes of brain disease Alzheimer's. AstronauTx builds on the work of the Alzheimer's Research UK UCL Drug Discovery Institute. The Dementia Discovery Fund has ploughed £6.5m into the company, while UCL Development Fund has also injected another £1m.
HSO provides business solutions for multinational enterprises in retail, distribution, manufacturing and services based on Microsoft Dynamics AX, Microsoft Dynamics CRM and Office 365. It was named Microsoft's partner of the year in 2020 in the modernise finance and operations category.
Virtualstock is a Software as a Service company that helps execute enterprise supply chains using cloud-based, software solutions. Its SaaS platform The EDGE is used in the retail health sectors. The Edge4Health is used by over 100 NHS trusts to source products from over 5,000 suppliers. Virtualstock has raised £8.9m so far from Notion Capital and other investors.
Further reading