Although Oxford may not be as big as London or San Francisco as a tech hub, its tech sector contributed £1.8bn to the economy in 2018 and employed over 37,000 people.
And working for one of Oxford's tech companies can be lucrative and rewarding, with tech sector salaries 5.9 per cent higher than the average salary in the affluent city.
Both the university and the city council are incentivising more businesses and talent to come to the area. This includes a raft of initiatives such as Oxfordshire Business Support, Oxford Foundry, Oxford Startup and Oxford University Innovation, all of which aim to get startups funding, support and access.
Oxford's tech sector had more than 72,000 job openings advertised in 2018 and a quarter of employment is now provided by the digital tech sector, according to Tech Nation's Bright Tech Future Jobs and Skills report.
Oxford is home to some of the UK's leading tech "unicorns" and with the amount of venture capital funding available for British start-ups outpacing the US and China to a record £13.2bn, the city seems well placed to keep siring tech companies which reach a billion-pound valuation.
Oxford is proportionally the third-largest digital cluster in the country with 25 per cent of employment coming from the tech industry, only Reading and Cambridge have higher percentages. This naturally means that the infrastructure for tech startups is readily available, making it the perfect place for ambitious firms.
Former digital Secretary Nicky Morgan has described Oxford as "a world leader in research and innovation, with notable achievements including the discovery of the world's largest prime number and the world's first computer to use transistors.
"More recently Oxford has seen a new generation of fast-growing tech-enabled 'unicorns', [while] other startups are also setting their sights high and are rapidly creating jobs and drive growth in the city."
>See also: UK universities make £61m from spinout exits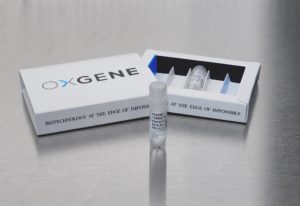 After completing a PhD at Oxford, chief executive Ryan Cawood set up OXGENE with Leonard Seymour in 2011. Its technology platforms are used to accelerate the discovery, development and manufacture of cell and gene therapies. The company has been ranked 19 in the Sunday TimesTech Track 100 list with sales reaching £6m this year.
Spun out of Oxford University in 2005, Nanopore is a tech "unicorn" specialising in scalable DNA and RNA sequencing technology for biological research, healthcare and industrial applications. Led by co-founder and chief executive Gordon Sanghera, revenues hit £52.1m last year. It has secured £529m in venture capital funding, including £48m in May, from investors including Invesco and IP Group.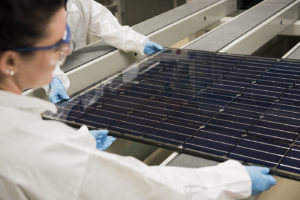 Founded in 2010 by Henry Snaith and Kevin Arther solar technology company Oxford PV is a leader in thin-film perovskite solar cells. Oxford PV's technology has the potential to enable efficiency gains transforming the economics of silicon solar technology, which hasn't gone unnoticed by investors and institutions alike, being listed in MIT Technology Review's top 50 most innovative companies of 2017 and receiving over £100m in total funding.
With battery life a constant struggle for companies looking to increase the world of IoT and smart devices, Bodle Technologies' solid-state reflective display technology (SDR) might provide part of the solution. SDR would mean screens would use little or no power making products like smartwatches that much more viable. Founded in 2015 by David Fyfe, Harish Bhaskaran and Peiman Hosseini, Bodle Technologies has received a total of £6m in funding in its most recent investment round led by Parkwalk Advisors.
Electric transportation company Arrival has caused a stir in the past year, reaching "unicorn" status after Hyundai Motor Group and Kia Motors invested just under £100m into the company in January. Arrival was placed 19th in LinkedIn's Top Startups 2019 and its electric van has generated interest from carrier company UPS, which has reportedly ordered 10,000 with the aim of making its operations more sustainable. Arrival is currently developing an electric bus with social distancing being a key design factor.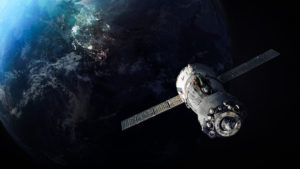 Rezatec utilises satellite imaging data to give its customers in the water utilities, agriculture, energy, urban infrastructure and forestry sectors insights and actionable information. Gresham House Ventures invested £5m in February. Hunter Water has enlisted Rezatec to help with the construction of Grahamstown Dam in Australia.
Recipients of many awards including Hawkins Business of the Year at the Oxfordshire Business Awards in 2018, Oxford Space Systems aims to make satellites less complex and costly to produce. Oxford Space Systems has completed a number of UK government-supported co-developments with leading European satellite builders as well as commercial contracts in both Asia and the US.
Crop protection discovery platform MoA Technology is one of the many Oxford University spinouts that has benefitted from Oxford Science Innovation a venture capital firm that is partnered with the university, which has raised over £600m since its founding in 2015. The company aims to leave a minimal impact on both humans and the environment with its weed control solutions and has received £6.3m from investors including OSI.
Having caught the eye of Goldman Sachs, computer science professors Daniel Kroening and Peter Schrammel's Diffblue has received £17m in backing since its founding in 2016. Its goal is to automate traditional coding tasks: bug fixing, test writing, finding and fixing exploits, refactoring code, translating from one language to another, and creating original code to fit specifications.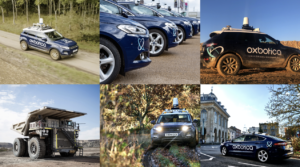 Oxbotica has progressed from being just another startup to one of the world's leading autonomous driving software companies boasting a workforce of 100 employees. Oxbotica builds software for autonomous vehicles and after receiving £22.6m in backing, it looks to challenge some of the big players in the industry. Oxbotica has also won a host of awards including the Barclays Award for Innovation in 2017.
Situated in the Oxford Science Park, Exscientia uses AI to discover new pharmaceuticals. With its revolutionary AI technology and superior data science expertise, the company aims to make more sophisticated and safer drugs available more efficiently and quickly than ever before. It has raised £78m in funding since it was found in 2012.
Tokamak Energy is a fusion power researcher that announced a £67m investment round led by food product Tycoon Hans-Peter Wild in January. It is listed in the top 15 tech start-ups of the year according to business and company data analysts Beauhurst. The investment comes as a big step forward for hopes of getting commercial fusion energy production functioning.
Further reading
12 of the most exciting tech companies in Cambridge