The UK boasts an enviable ecosystem for nurturing start-up entrepreneurial talent, the UK remains by far and away Europe's clear start-up leader, with the OECD start-up index putting it in third place. Regardless of the economic uncertainty around Brexit, the same cannot be said for businesses looking to scale-up, however, as the UK is only placed 13th in the OECD's scale-up index.
Good for start-ups, not so good for scale ups
Yet findings in the finnCap Ambition Nation Scale Up Challenge report, which interviewed 1,500 business leaders from a range of scale-up companies across different UK regions, shows a very real concern among medium sized businesses looking to scale-up, particularly about access to funding and navigating the funding eco-system, so it is little wonder that the UK is placed only 13th in the OECD's scale-up index.
With less than 3 per cent of start-ups surviving for longer than ten years, and while efforts to improve the support for scale-up businesses are being made, there are issues still to be addressed if young, entrepreneurial, potential high growth companies are to grow in line with their ambitions.
The stakes are high: Many analysts believe it would take only a one per cent increase in the number of fast-growth/scale-up businesses in the UK to create an additional 150,000 jobs and add some £225 billion to the economy.
Further reading on funding
As it is, scale-up businesses already account for some 3.5 million jobs, the equivalent of some 20 per cent of all employment in the UK. Importantly, around 60 per cent are based outside of London and are instrumental in making our regional economies work harder and become more prosperous. Scale-up businesses are fast growing too: 77 per cent of CEOs of scale-ups expect turnover growth in the coming year to exceed 20 per cent, while 52 per cent expect to increase their employees by more than 20 per cent.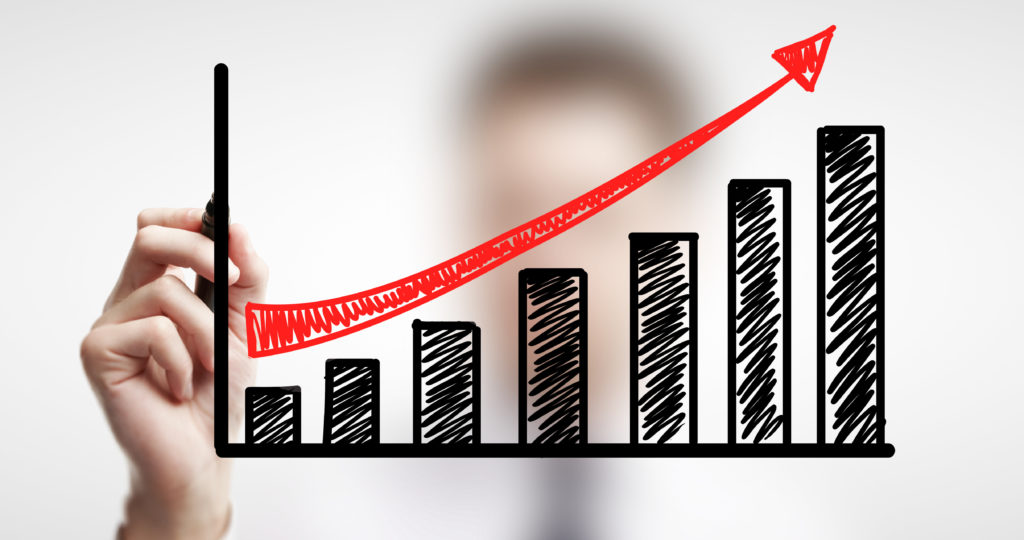 Scale-ups feel disadvantaged compared to start-ups
So it is disappointing to learn that 61 per cent of mid-sized business leaders believe they get less government support than start-ups and 52 per cent believe they have fewer funding options. This is concerning when it is put into context with the finding that there is a significant increase in the number of companies looking for more advice to help scale their business today, compared to a year ago.
The results shows growing concern in particular about the increased challenges and complexity around the process of securing greater levels of scale-up capital for mid-sized firms. Reflecting on the availability of funding for businesses at different stages of the growth cycle, more than half of CEOs and CFOs of mid-sized companies think they actually have fewer funding options than start-ups.
VCT rules are restricting growing businesses
Previously, more mature growth businesses were able to access funding from tax-efficient schemes such as VCTs, however in recent years, this has been considerably restricted in recent years to companies with fewer than seven years' trading, which has further reduced options for scales-ups and companies wishing to accelerate their growth trajectory.
The survey also reported that:
CEOs of scale-ups believe that the funding process at the mid-level is "opaque and overly complicated"

They say it is particularly hard to make like-for like comparisons when assessing the different funding options available.

There is a knowledge gap among many CEOs when it comes to accessing equity-based fundraising, with many of them find themselves pushed into debt financing, when this may not be the right path for their business.
A possible solution
If there was an extension to the remit of the Government's Bank Lending Referral Regulations, which requires banks to refer companies refused credit to treasury-approved alternatives, such as medium term loan notes or non-debt based finance from corporate finance houses, we could help innovative SMEs access alternatives to bank lending more efficiently.
Another overriding takeaway from the report is that UK business leaders are simultaneously managing growth and survival challenges, which is reflected in the type of advice they are seeking. Broader strategic advice is needed to effectively manage issues such as cyber-security risks, GDPR, legal and IP protection and the hiring, retaining and up-skilling of employees.
It is against this backdrop that we at finnCap established Ambition Nation to understand more about the business funding and growth challenges scale-up businesses are facing, to share successful business leaders' stories of success and to communicate how these challenges can be overcome. This has been designed to help the next generation of entrepreneurs be armed with the information and support they need to make the crucial business decisions easier and to facilitate their growth and expansion strategies.
The finnCap Ambition Nation summit will take place on Wednesday 3 October. If you are interested in attending the free event, please click here.
Sam Smith is the CEO and founder of FinnCap
Watch the below video on funding your scale up