After launching in 2010, Boticca has grown rapidly using the backing of venture capital firms including MMC Ventures and Isai – carving out a niche selling fashion accessories made by independent designers.
In an effort to create the best possible buying platform for customers, the business embarked upon a rebrand including a new search, browse and discovery experience, fresh payment methods and upgraded post-purchasing service.
With more than 700,000 users accessing 300 designers from 40 countries, there was an inherent risk in changing what had existed before. However, the founding team at Boticca wanted to create a fashion business rebrand which provided authority and instilled trust when it came to purchases.
More on Boticca:
To find out more, GrowthBusiness sat down with Kiyan Foroughi, CEO and founder of Boticca, for a quick question and answer session and discovered just what goes into a rebranding process.
(1) How important is branding for the business?
It is absolutely fundamental and crucial. We're selling brands that are mostly unknown so unlike other online fashion stores who stand on top of the well-known brands that they sell, we need to be a brand, an authority ourselves so that customers trust us when making a purchase. Boticca is about a philosophy: purchasing quality products with a story made by independent designers, directly from their studios wherever they may be. We want you to feel this philosophy across the website and if you keep coming back, engaging with our designers and our new editorial content, then you're more than likely to agree with our philosophy and brand – which means you'll be a customer one day too.
(2) Why did you decide to undergo a rebrand?
I think the philosophy I mentioned earlier was just not coming across under our previous website. As a user, you didn't understand immediately what our unique selling point was, and that was a problem. Furthermore, the look-and-feel of the website didn't distinguish it that much from the rest of the pack. We have a unique proposition and we wanted that to come across.
Fresh appearance: Out with the old (above) and in with the new (below)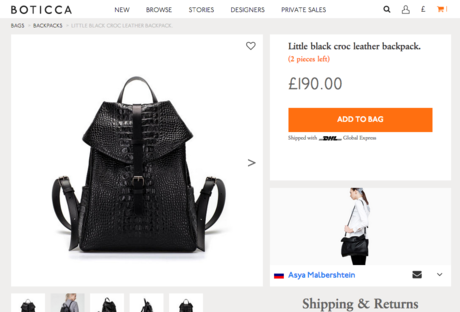 (3) How did you go about the rebrand and who did you bring in to help?
It was mostly done in-house as these things need to come from within. We had an offsite and did a branding work shop with the whole team led by a brilliant external brand consultant called John Griffiths. We played a game actually: we imagined Boticca as a country and what kind of country it would be. What are our customs? What are the characteristics of our citizens? What is our iconography and folklore? That allowed us to put everything into context and we came up with the Boticca brand book – which we will be sharing in a few months on our blog.
(4) What are the new messages associated with the rebrand?
It is all about our aforementioned philosophy. Our belief is that one should buy quality products, with a story, directly from the designer or maker wherever they may be. It is about purchasing something individual and not the same mass-manufactured products that one can find on the high street or at countless fast retailing chains. It is also about recognising that we all live in a big, global village and that one can take a piece of another culture when buying a product directly from the designer on the other side of the world.
(5) What tips would you give to businesses considering going through the same process?
Every business needs to stand for something, even if it is not consumer-facing. Your brand becomes guidelines, a code of conduct almost that can be used across the entire business. I strongly urge anyone who is thinking of launching a business or has launched one and is not happy with its brand, to go through a branding exercise – play the brand as a country game (it's a great one).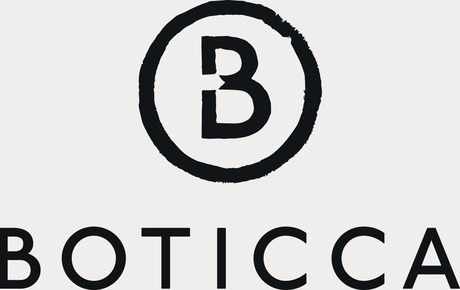 The new Boticca logo and typeface going forward