A career as a fund manager convinced Clare Flynn Levy that there was a gap in the market for some smart technology helping investors make more educated decisions.
Now, two year old fintech start-up Essentia Analytics is doing just that and has been named in the GrowthBusiness 2014 Tech Innovators listing.
Based in: London

Founded in: 2013

No. of employees: 12

Company founder: Clare Flynn Levy
Founder profile:
Prior to founding Essentia, Clare Flynn Levy spent ten years as a fund manager, both active equity (running over $1 billion of pension funds for Deutsche Asset Management) and hedge (as CIO of Avocet Capital Management, a specialist tech fund manager). She ultimately 'went native' into the software space as the president of Beauchamp Financial Technology, a provider of portfolio management systems to hedge funds that was acquired by Linedata Services.
Background business profile:
Essentia Analytics is effectively a 'digital mirror' for fund managers, collecting data on their investment behaviour and its context – identifying patterns in that behaviour that can help them understand how to do more of what they are good at and less of what they are not. Created by fund managers for fund managers, Essentia applies the same process that is used by professional athletes: using technology, data analysis, and coaching to create a feedback loop, with the goal of continuous performance improvement.
Inside track:
With a limited number of hours in the day and limited amount of personal energy at ones disposal, the ability to digest the endless information that goes into making investment decisions is hard work for fund managers – enter Essentia Analytics.
The tech start-up is aiming to provide a way for fund managers to spend more time on things which add value, which can be nigh on impossible if they don't have data at hand to show what has worked in the past and where skills lie.
A disconnection between technologists and users is being tackled, with founder Clare Flynn Levy well versed in how users requests need to be translated into technical speak.
Her first step was to get a client to back her, which once achieved was also useful in providing a validation of the idea. Attracting people and capital then became easier as it wasn't just a 'pie in the sky', she says.
'We started life in March last year, and had first versions of the product live with our first portal managers in October last year.
'We've been iterating on that ever since and, having started with one client, we now have four live client firms.'
The big differentiator for Essentia Analytics when it comes to competing with rivals is that it is the only cloud-based system on the market. None offer the ability to capture data around the context in which investment decisions are being made, aside from the context of the market itself.
Aspects such as does a fund manager behave differently when they are well rested, in a better mood or well fed are all factors crucial to the Essentia Analytics offering.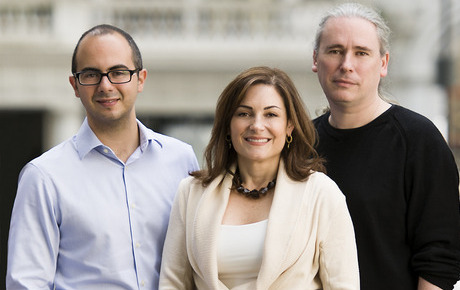 Recent milestones:
Secured Man/GLG and Columbia Management as founding clients and raised initial £500,000 of angel funding
Delivered beta to pilot portfolio managers at Man/GLG and Columbia, added pilot portfolio manager at Artemis Fund Managers
Closed £817,000 angel round
Approved for global rollout (c40 portfolio managers) at Man/GLG
Upcoming milestones:
Rolling out to all GLG portfolio managers, doubling users at Columbia, and going live with two new clients
First account exec in NYC
£2 million Series A round
Recent technology:
Essentia's technology is a secure, cloud-based platform for the capture and analysis of data related to behavioural patterns. It consists of a web user interface for clients backed by a secure storage and calculation system. Data feeds draw client, market and personal data together in order to generate relevant analysis and insights.
Products:
Essentia is effectively comprised of 2 modules (although they are packaged as one):
An online investment journal – a simple but powerful application designed to help portfolio managers to centralise their thoughts and hone their investment processes. It syncs to Evernote, and will soon sync with popular quantified self devices such as Jawbone UP, FitBit, Nike Fuel Band, etc, so that users can leverage data they are already collecting on their physical activity and sleep habits.
An analytics engine and data exploration interface, for detecting behavioural patterns and generating actionable insights from those patterns. Crucially, Essentia can generate useful insights from a simple automated daily trade file, so users who aren't ready to start diarising their thoughts can still benefit from Essentia learning from their past trading behaviour.
Alliances:
The Essentia Certified Coaching Partners Programme enables the business to:
Offer clients a roster of hand-picked specialist trader and portfolio manager coaches, trained to use Essentia to maximise the results of the coaching process
Reward coaches for introducing their existing clients to Essentia
I
nvestors:
All investors to date are angels, and include: Kevin Eyres, former MD EMEA of LinkedIn; Mike Lynch, founder of Autonomy; Alex Viall, founder of Complinet; Vivake Gupta, founder of Lab49, as well as several fund managers and other industry practitioners.
Contact details:
1 Olympia Mews, 30-44 Queensway W2 3SA London
Email: info@essentia-analytics.com
Website: www.essentia-analytics.com