Seedcamp is looking to revolutionise the business accelerator approach by placing a greater emphasis on scaling businesses to become IPO and M&A success stories.
Having been set up in 2007, Seedcamp will be doing this by investing from a new, and larger, fund that has achieved a first close of $28 million.
Since foundation, Seedcamp has held in excess of 80 events, bringing together 10,000 start-ups and 5,000 mentors. Of those, 120 Seedcamp companies have been scaled up.
Its pivot is described as move from the 'art of the start' to the 'art of scale', a refection of European entrepreneurs becoming more ambitious than the traditional accelerator process.
More on early-stage funding:
Explaining the development to GrowthBusiness, Seedcamp co-founder and partner Reshma Sohoni says that the fund is four times bigger than anything else she and the team have done before.
'With ambitions of building more billion dollar companies, it is critical we accelerate companies across every stage of their business and not only three moths or six months of a year,' she adds.
'Founders want top-tier access to network, learning and capital, and it is about accelerating across these areas in the earliest stages of product/market fit, traction and during growth and scale as well.'
The mention of network, learning and capital from Sohoni reflects the 'three key pillars' that make up Seedcamp. The accelerator claims to have facilitated 60,000 connections between founders, corporates, 'product gurus', professional service providers, investors and 'experienced' serial entrepreneurs across the world.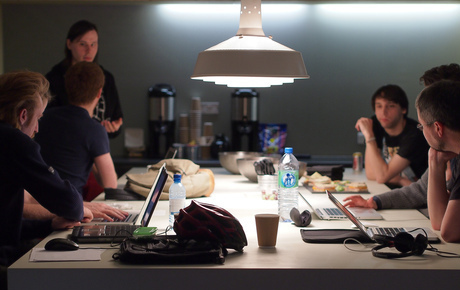 Seedcamp has been helping companies grow for seven years
More on Seedcamp:
Seedcamp now hopes to begin backing 100 ventures a year over the coming four, moving beyond its typical $75,000 capital injection and three-month programme to one scaling businesses up to $1 billion through larger commitments. Smaller investments will continue to be made, but Seedcamp believes it can lead the charge in redefining the accelerator model over the coming decade.
The accelerator's first two funds were worth approximately $3 million and $7 million respectively. Fund 1 had 22 companies, while the second incarnation went up to 100 businesses. Of those that have gone through the Seedcamp process, some $200 million of capital has been raised through the wider investment community to date.
Alongside its new fund, Seedcamp is also opening operations in the US through an office in San Francisco as part of widening and improving the network it can offer to growth companies.
'We hope it sets a new model for acceleration in Europe and globally,' Sohoni says.
For a more detailed look at Seedcamp's development since inception, have a look at our examination from last year here.