"No one buys a watch to tell time. It's more to make a statement," Stuart Hennell, founder and CEO of Watchfinder stated in a recent conversation with GrowthBusiness. Hennell is by all accounts an expert on what makes the conscious consumer tick. He started an internet-based company in the luxury watch space just after the dot-com crash, and now the company turns over more than £13 million, and has a leg up on copycat platforms on Google by first-mover advantage alone.
But with the rise of wearable technology, are consumers willing to give up precious wrist space for fashion? Does it even have to be an either/or?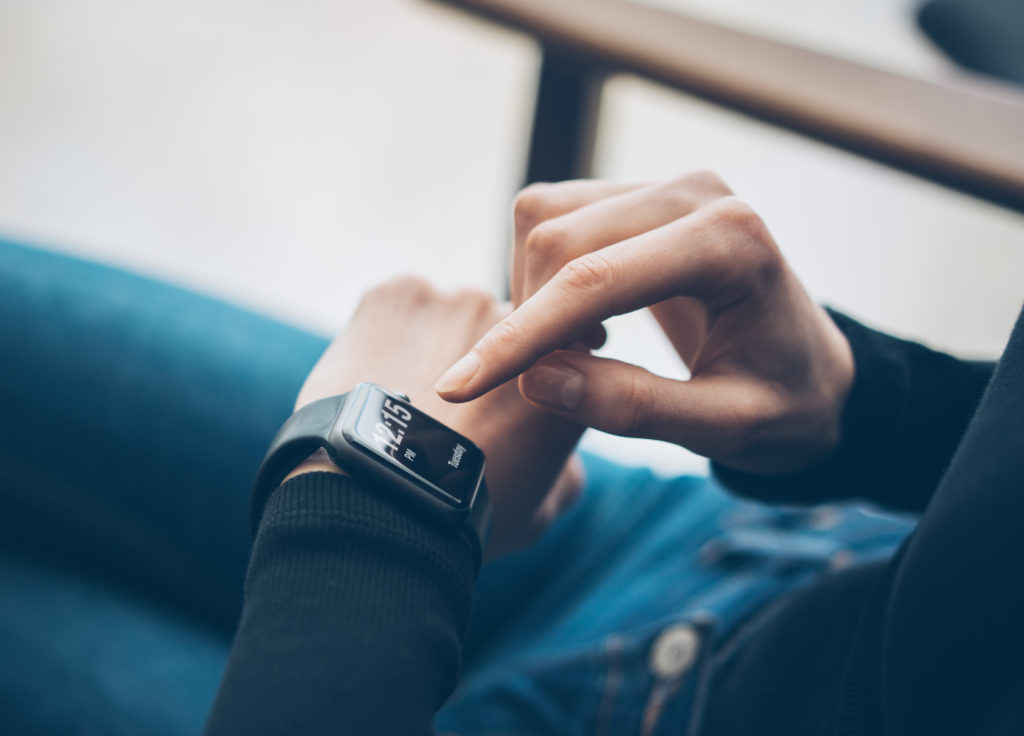 According to internet of things (IoT) market research firm Parks Associates, smart watch sales in Western Europe will exceed 8.8 million by the end of 2016, and 41 million by 2021.
Luxury v smart
In 2015, the new gold Apple Watch was priced in excess of $10,000, placing it squarely in the price range occupied by the luxury heavyweights like Rolex. Not to be bested by the new kids on the wrist-wear block, Rolex announced that they will respond with a titanium version of their Submariner watch: the Sub-Oyster-Tron…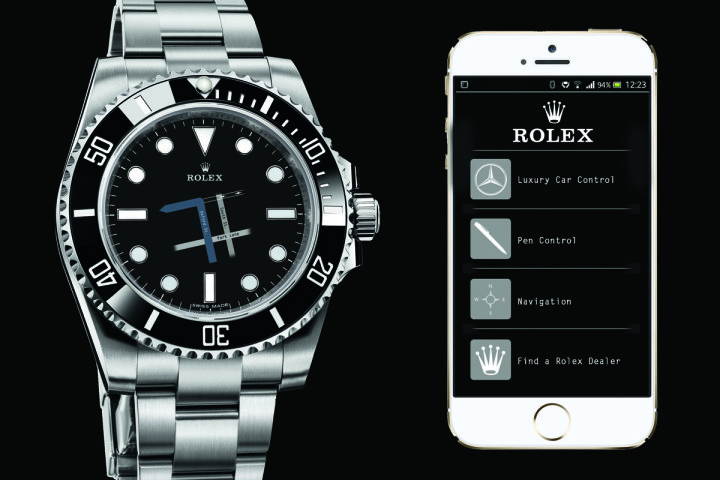 …on April fool's day.
The two camps are so divided that it seems highly unlikely the luxury camp and the smart camp would ever meet halfway. Brands like Rolex rely on their heritage. They know that moneyed millennials will see the appeal in a long-standing luxury brand than what they consider a phone-on-wrist passing fad.
According to a league table of the top 100 global brands, millennials like the fundamental idea of luxury – craft and authenticity – but not the way it has traditionally stood, where logos overshadow the product.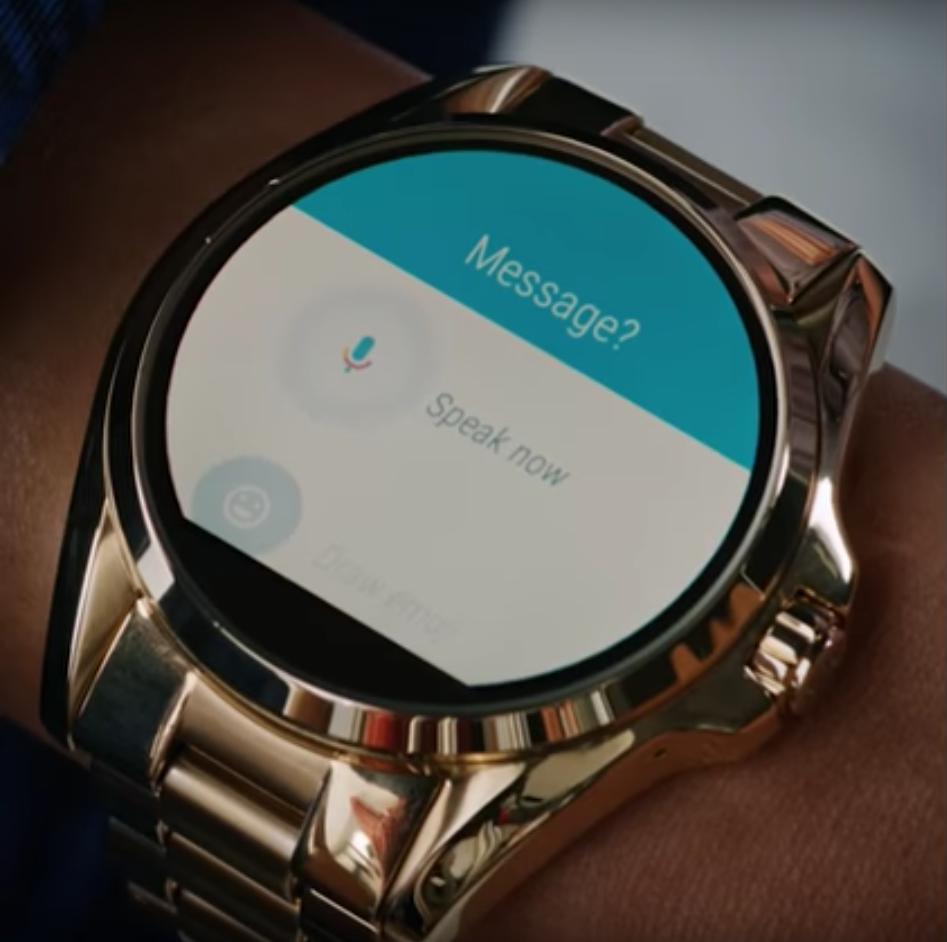 Younger "high-end high street" brands like Michael Kors are more receptive to wearables.
A new run of connected jackets suggests that function and style can go together, which could change the systemic aversion between wearable tech and high end luxury brands. New York fashion brand Rochambeau is working with Avery Dennison and a smart products platform company, EVRYTHNG to break connected jackets into the high-end market. They have designed 15 exclusive Fall/Winter 'BRIGHT BMBR' connected jackets powered by Avery Dennison's Janela platform and EVRYTHNG's intelligent IoT cloud. But what does this jacket actually do?
Branding beyond logos
The left sleeve of the smart jacket features a hidden zipper pocket containing a label with a custom NFC chip and QR code. Consumers can use their smartphones to connect with these smart tags and access the curated experiences and gifts that come with the jacket.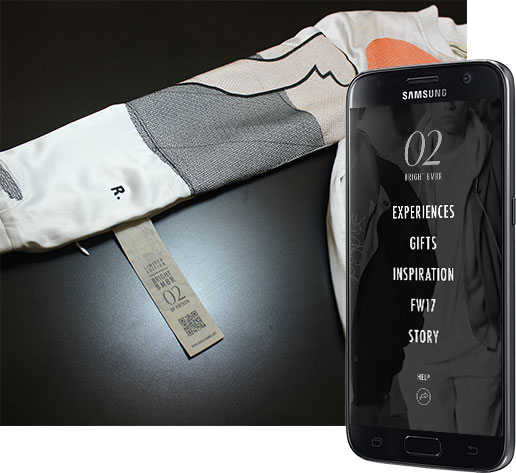 The #BornDigital garments offer consumers exclusive dining, art, retail and fashion experiences.
Triggered by a smartphone, each jacket offers a VIP pass to exclusive events hand-picked by Rochambeau's founders, from a tasting menu for two at New York's famed Toro restaurant, to velvet rope entry to nightclubs like Never Never.
To sweeten the pot and push the boundaries of just how connected luxury brands can cross-market complementary experiences, each BRIGHT BMBR also comes with personalised gift that can be unlocked when the wearer is within 500 yards of any of The New Stand's three retail outlets.
The BRIGHT BMBR also unlocks unique content, including a signed, numbered piece of  artwork inspired by the jacket, and an individual 'making of' video. Tying back to the global brands study, the target demographic for luxury brands are people who value history and the little 'extras' that come with high-end products.
At the end of the Fall/Winter season, each smart jacket turns into a New York Fashion Week ticket so wearers can attend Rochambeau's 2017 runway show.
The BRIGHT BMBR will be demonstrated at Decoded Fashion NYC next week, and the retail launch will follow in early December at experiential retail store, The New Stand.
These jackets are part of the #BornDigital initiative, which combines Avery Dennison's hardware with EVRYTHNG's digital product identity and data management platform, which together allows apparel and footwear brands to digitise their products at the point of production.
Digital product applications
What the BRIGHT BMBR jacket demonstrates is just the tip of the iceberg. Digital products have multiple marketing and sales applications that high-end brands can truly exploit. Examples of digital product applications include:
Product history: Data about product materials, manufacturing and distribution can deliver total transparency to consumers about where the product came from and how it was made.
Loyalty rewards: Consumers can interact with their products to unlock personalised digital content, services, offers and extras, or link to third-party apps for other rewards and benefits.
Product reordering: Consumers can interact with products by using their digital identities and their smartphones to reorder products they like or access similar products that they may want to purchase.
Brand protection: Brands can put stronger protection programmes in place with item level digital authentication and real-time analytics, tackling the challenge of goods sold being counterfeit.
Loss prevention: A product that carries data about where and when it was purchased cannot fraudulently be returned, helping retailers address fraud that costs the industry billions of dollars each year.
Personalised recommendations: Consumers can access unique personalised content on their smartphones like personal styling suggestions, new season tips, health and fitness content and event invitations, which are triggered by the product and based on past purchases.
Sustainability: Recycling becomes a lot easier for consumers and brands when a product can trigger specific information on what to do when it reaches its end-of-life, including how to upcycle for a second use or how to find the nearest recycling centre.