Using location (or maps) as a way to digest and visualise information is now part of everyday life. Think about tracking the Uber driver on your smartphone or assessing an AirBnB property based on exact location as well as price.
We are already seeing more brand interaction with consumers around location based services, with specialist geospatial technology integrated into mainstream applications. But as well as the consumer market, location based technology will have a major impact in the B2B sector.
Nabil Lodey, CEO of geolocation and data specialist Envitia, says that better connectivity has the ability to make a step change in decisionmaking and reduce costs, or open up new revenue streams in a number of sectors. Here, he reveals what sectors can benefit.
1. Retail
There are already location based benefits in retail with shops positioning products using shopper in-store movement heatmaps. But with a multi-channel approach, retailers can maximise online sales as well as traditional sales from 'brick and mortar' stores where, despite the huge increase in e-commerce, the vast majority of sales still come from.
Retailers therefore need to find new ways of driving footfall into their stores while increasing customer experience. Wherewolf is a London-based company that uses a location-based approach to help customers search for an item of clothing and then recommend a number of retailers nearby that stock that item, even opening up the option for 'in the moment' marketing offers. The critical element is that they link into the retailer's in-store inventory so that the customer knows that their size and colour preference is in stock before they arrive.
2. Transport and logistics
Moving things around the world, whether by land, rail, air, or sea, requires a knowledge of multiple data sources to make the best commercial decisions around planning and risk. Those data inputs change on a regular basis so the ability to provide up-to-date, relevant information is critical, as is the ability to provide some context around knowing what data is relevant and when. Location is often that context.
Take, for example, a container ship travelling across the Indian Ocean. Risks are linked to weather forecasts and cyclones in the region, or even piracy incidents, so there is a need to enable decisions to be made in real-time to change routes to ensure that the ship reaches its destination safely, with minimal additional fuel costs and time delays. The coordination with ports and land-based freight operations can then be maintained to ensure that every transport used is maximised for capacity and cost efficiency, while maintaining security and traceability of goods transported.
In time, having relevant data feeds based around location will allow machine learning algorithms to start predicting what might happen, which in turn, drives even more optimum decisionmaking such as changing the intended destination of goods while en-route because of a predicted change in operations within the business.
3. Smart cities
Gaining insight from huge amounts of data streams that are now interrelated using location as a reference will drive new ways of thinking across cities. We've already benefited from GPS route planning in our cars for a number of years, and more recently up-to-date traffic information and re-routing. The next stage is for incidents (or even congestion build-up) to be identified and reported in real-time across a city – either crowdsourced from commuters, flagged by road sensors, or predicted using artificial intelligence methods from CCTV and traffic video feeds.
This enables city authorities to automatically react to change traffic light configurations, open up diversions, coordinate emergency services or breakdown, and re-route traffic to keep the city moving. This takes us from time delayed, intermittent reporting with manual decisions, to automated real-time actions, using machine learning algorithms, to find the most optimal outcome which in turn benefits to city's population and economy.
4. Insurance
Assessing insurance claims has always been a time consuming operation with little options for digital transformation, until recently. The use of drones with geospatial software has enabled a number of insurance companies to visit areas of damage and fly a drone to accurately measure the extent of the damage. This is particularly relevant for agricultural insurance, where surveys use Near Infrared (NIR) to measure the extent of vegetation growth thereby preventing any fraudulent claims for crop damage.
Also, combining with historic and other relevant data, through the use of machine learning, means that any other assumption that is relevant in a policy pay-out decision can be considered far more easily to ensure more efficient processing. For example, an accurate flood risk or earthquake risk map. This means a faster pay out for customers.
5. Mobile workforce management
Companies such as utility firms have a huge amount of assets positioned across the country with mobile workers required to often work alone and remotely. The ability to accurately locate the assets (especially those underground, such as pipes and cables) and guide the worker to that asset will speed up time spent in the field. Also, the ability to monitor and check-in with the remote worker while they are working is a far safer practice.
For all the above use cases, location provides the context to analysing data streams to derive some unique insight which can be acted upon. These data streams will soon become more diverse with the wide range of sensor types that will capture that data. The real challenge will be how to discover all the data that is relevant, from a huge number of disparate sources, each with their own data protection and security requirements, using different data standards and models, and very much in their own silos.
Case study: How do you use location based data to track changes in mobile signal strength? Martyn Gould, co-founder of yboo, reveals all.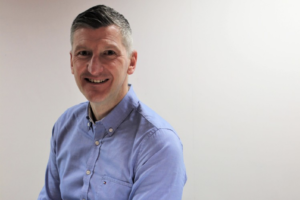 yboo is a money-saving technology firm that aims to circumvent the issue of overpayment and 'best signal strength' on mobile phone contracts for the UK's 60 million consumers.
We use location based data to track every change in signal strength, and use this information to create dynamic signal strength models based on level of service at device level, rather than what the mobile networks are sharing between all users.
It's estimated that consumers in the UK typically overspend by £159 per year, according to an official Ofcom report. yboo was established in 2016 after friends and technology experts, Martyn Gould and Paul Doyle, conspired to challenge a telecoms industry fraught with issues of unjust and unnecessary overpayments.
The need for the technology was to provide consumers with the necessary insights to enable them to make the best decision, particularly around which mobile phone network is best suited to them based not only on cost but on the quality of signal strength in the areas they live, work and play.
"We had an idea and we spent weeks thinking about what consumers really need before we started designing anything"
While operator coverage maps might provide an indication of covering a particular geographic area, they do not always account for blackspots which can be caused by hills, buildings, the fact you live in a basement or other interferences. Our technology can report on a comprehensive range of information such as users' physical location, mobile signal strength, loss and degradation of service, Wi-Fi signal strength, mobile tethering and flight mode.
The Founders of yboo developed processes and routines which unbox and decode information collated from the device OS. In simple terms, regardless of the device age, make, type and OS, yboo systems and processes translated coded information into meaningful data points allowing the yboo app to understand signal strength, at the device level, and link that to physical location and metres above sea level. This is particularly helpful in tall buildings.
We had an idea and we spent weeks thinking about what consumers really need before we started designing anything. We designed the processes before we even knew the end technologies we'd need to use to build a prototype and then a commercially viable minimum viable product.
Thinking and designing before 'solutionising' made yboo what it is today and although we may have to redesign some elements as we scale massively, this principle has stood us in good stead.
Case study: Gerald Tan, VP of product and growth at football performance tracking business PLAYR, discusses how GPS heat maps are integral to his company's ability to deliver key analysis of players' movements.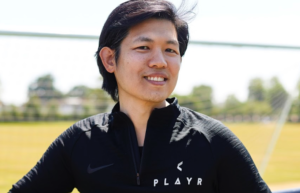 PLAYR is a football performance tracker providing technology to the likes of Chelsea, Tottenham Hotspur and the Welsh national team. Using an advanced tracking system that records up to 1,200 movements per second, PLAYR combines GPS heat maps – showing sprint, distance and speed data – with a unique real-time SmartCoach app, created in partnership with the help of Premier League performance specialists.
Whether for training or a match, GPS technology allows us to accurately analyse a player's every movement. Be it a defensive recovery or late burst into the box, we can precisely map where exactly their efforts made the difference.
The player's positional data then determines their heat map – movement on the pitch and where a user spends the most time – in addition to their power plays, before analysing numbers with sports science advice to ensure they're always match ready. The GPS chip is industry standard but beyond positioning, the product is rich in features and inspired by our heritage from elite sports experience.
We give the user their position on the football pitch. Without this chip, we'd only be able to provide movement metrics, but not visualise actual motion on pitch. However, note that positioning alone is not the main value our product offers as mentioned above.
When taking on location based technology, growing businesses need to understand whether or not the tech is the right fit for the userbase and exactly who the company is targeting. From an operational perspective, you need to know the availability of your product, the ability to partner with factories and if the cost of components is scalable.