A management buy-out (MBO) worth £7 million has been closed by No.1 Traveller to fund new airport lounge possibilities.
Equity backer NVM Private Equity has stepped in as an investor for the business, which serves as an airport hospitality provider and has lounges at the Heathrow, Gatwick, Stansted and Birmingham airports.
Set up by Phil Cameron in 2006, the business is now turning over £10.5 million and saw 650,000 people use its lounges last year.
On the back of the new MBO, No.1 Traveller is aiming to open four new airside lounge facilities during 2014 – opening it up to some 50 million passengers a year.
Cameron says, 'In its first five years No.1 has established great new ways of catching a flight. For many, the airport experience is now a key element of a holiday or business trip, not just part of the journey, so there are big opportunities ahead of us.
'We look forward to launching new lounges and products in the near future, further strengthening our brand and global reach.'
More on NVM Private Equity:
No.1 Traveller's existing footprint has seen it set up travel spas at Heathrow and Gatwick, and a pod hotel airside at Heathrow Terminal 3. Other services include chauffeured airport transfers, security fast track and what it calls VIP departure and arrival services.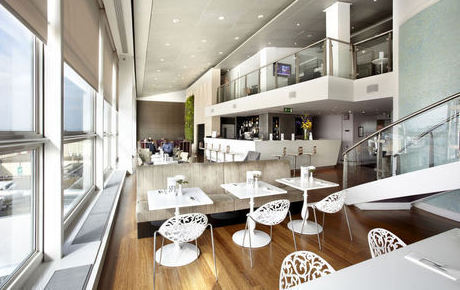 No.1 Traveller's lounges provide work-friendly spaces, WiFi and entertainment rooms
The business believes that the Asia-Pacific region represents the greatest potential for growth, with some 350 new airports expected to be built.
NVM Private Equity director Peter Hodson comments, 'No.1 is a well-respected and innovative British company whose management team has built strong relationships with airports, airlines and network partners.
'Phil and his team have developed and reined their business model over the years to ensure No.1's success and profitability.'
NVM Private Equity currently manages funds of £290 million and has closed 2014 deals involving Kitwave Wholesale Group and It's All Good.