Fast-moving consumer goods business Kitwave Wholesale Group has now made four acquisitions since it secured private equity backing in 2011.
Frozen food and ice cream wholesale and distribution firm Eden Farm has become the latest to be snapped up, with the deal being closed for an undisclosed amount.
Kitwave was founded in 1987 to serve as an acquisition vehicle to buy confectionary wholesale business M&M Value. It then went onto purchase Turner & Wrights, FW Bishop & Son and Westone Wholesale before being backed by NVM Private Equity.
The £7.5 million it received through the deal has allowed it to go on and acquire Anderson Wholesale, Automatic Retailing and Teatime Tasties.
New purchase Eden Farm is based in Durham and has grown from one minivan to a five-depot business with a turnover of £40 million.
Paul Young, managing director at Kitwave, says that he has known Eden managing director Frank Stephenson for a number of years.
'Eden Farm is a natural fit for the group – increasing Kitwave's product range and providing a wider customer reach across the UK.
'Frank was keen to become part of the larger group, and Eden will continue to succeed and grow with the Kitwave Group behind it.'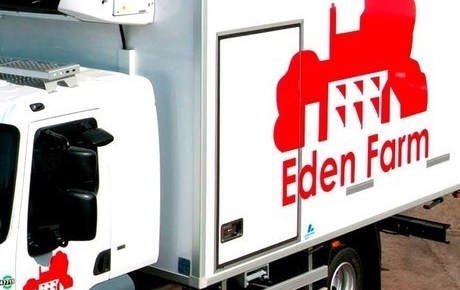 Eden Farm has bases in Peterlee, Cambridge, Bradford, Cardiff and Glasgow
Kitwave will now have a combined turnover of approximately £250 million, a staff count of 450 and a customer base of 22,000.
NVM Private Equity has now been involved with three deals during 2014, one new investment, one portfolio acquisition and one exit. In January the firm sold e-know.net to Nasstar, while in February it backed It's All Good with £3.5 million of growth capital.
More on NVM Private Equity:
Mauro Biagioni, director at NVM Private Equity, reveals that Kitwave's acquisition strategy is 'going exactly to plan'.
'We are delighted that Frank will join the Kitwave board, where they will benefit from his experience,' he adds.
'Paul and the team are keen to make further acquisitions across their industry to continue to grow in a fragmented market.'