NVM Private Equity has added It's All Good to its portfolio and will now back the Gateshead firm's expansion.
Set up in 2012 by Calum Ryder, It's All Good produces tortilla and pitta chips and has signed up 350 'high-end' independent retailers in the nine months since it launched its products.
The £3.5 million investment will be used to enhance its manufacturing capability and product development with an eye towards becoming the 'first choice supplier' for tortilla chips to the UK grocery industry.
Prior to setting up It's All Good, Ryder was founding director and then managing director of pretzel manufacturer Union Jack, a business which was also backed by NVM Private Equity in 1996. An exit was achieved by way of a trade sale to Intersnack in 2007, after which Ryder partnered with Michael Weatherhead and Lynn Saul to build It's All Good.
More on NVM Private Equity:
According to a statement, the company's management team have all 'invested heavily' to finance the acquisition of production lines using new technology.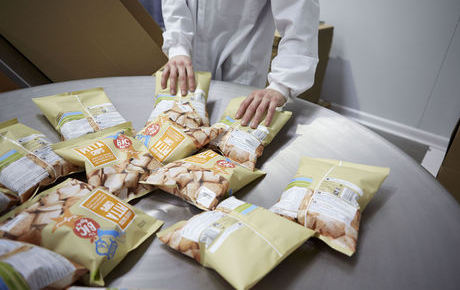 It's All Good is now hoping to build its retailer network
Ryder, managing director of It's All Good, comments, 'Our strategy is to dominate the quality end of the own label market and to build our Manomosa [tortilla chip brand] brand.
'This new funding will help It's All Good to become the "go to" manufacturer for premium tortillas and other snacks.'
The backing of It's All Good is NVM Private Equity's first investment, but second deal, of 2014 – with its other transaction involving the sale of e-know.net to Nasstar in January.
NVM director Mauro Biagioni adds, 'The management team are utilising their extensive experience of the snack industry to create fresh, innovative and trend-setting products.
'The business operates in a growing and robust market and has begun to secure new business with major grocery multiples.'