Japanese fintech investor Finatext has invested £2 million in mobile trading app Pipster, which aims to bring currency trading to the masses.
Pipster uses a simple interface to make the complicated world of foreign exchange and cryptocurrency trading accessible to the general public.
The investment shows Japanese confidence in post-Brexit Britain, says the company.
Crucially, the app tracks what people are saying on social media about currencies both tangible and crypto, educating traders as to when it's a good time to buy or sell.
Hobby traders can be confident because that the app is regulated by the Financial Conduct Authority (FCA).
Pipster launched this month with a "pioneer" mode, enabling the inexperienced to practice trading and familiarise themselves with the market using virtual funds risk free, before committing any real money.
The company says it has gone beyond new regulations limiting traders' exposure, so new investors have their trade sizes capped.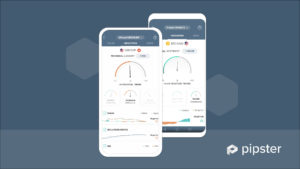 The platform will host how-to videos alongside forums and chats, so users can discuss strategies and trends, opening up what has traditionally been a very closed community.
Rob Brockington, CEO of Finatext UK, said: "Confidence in Britain after we've exited the EU has been a topic of global interest. By making this initial investment, Finatext has made its stance clear.
"With Pipster and our unique social sentiment indicator, we believe that the trading industry stands to be changed for the better by creating a simpler and smarter trading platform. Thanks to the team's experience of establishment brokerages, we're acutely aware of the need to instil financial literacy in new users and traders, that's why we are focussing on the platform's virtual mode, community chat forums and video tutorials to familiarise new users with the sector before letting them trade in live mode."
Brockington has more than 15 years of experience of working on trading floors managing forex trading systems for banks including HSBC and Deutsche.
Tokyo-based Finatext previously developed a social sentiment analysis tool for Japanese stocks market, and recently opened offices in London and in Taipei, Taiwan.