From a deputy headteacher to edtech entrepreneur, Naimish Gohil wants to improve the way that teachers and their pupils interact in the classroom and hopes to give time back to stressed out and time-poor teachers. His platform, which is adding schools quickly, creates online timetables, seating plans and insights into pupil progress.
When and why did you create the company?
I founded Satchel, which was originally named after our flagship software, Show My Homework, back in 2011 when I was still working as an Assistant Headteacher. I'd grown to become frustrated with the technology that was available to schools – It was expensive, cumbersome and didn't add any real value to teachers' working lives.
Initially, the vision was to make homework accessible to all teachers, students and parents with a goal of becoming synonymous with homework. Since reaching this, I've set my sights on becoming synonymous with education, continuing to make beautifully intelligent apps that enhance teaching & learning, and add real value to real people's lives.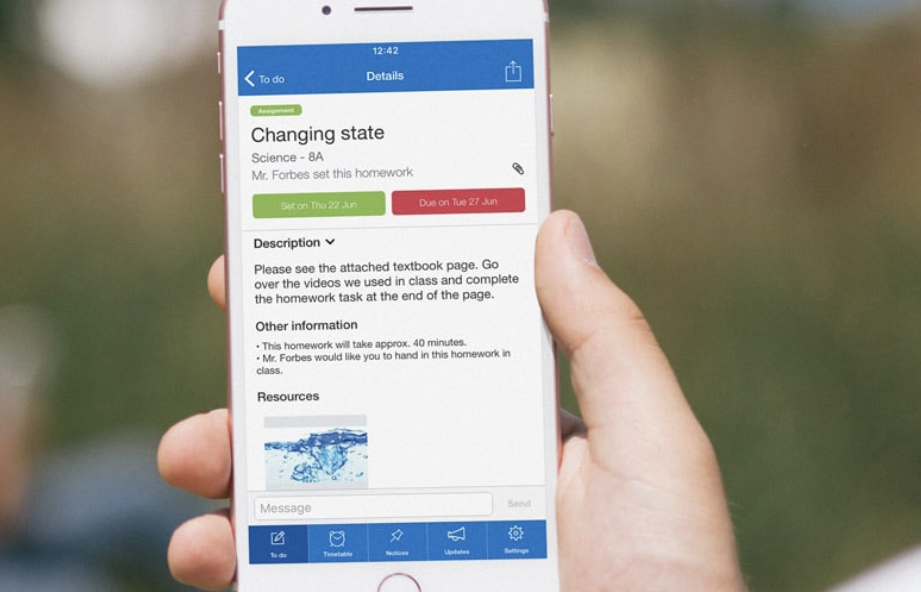 How much initial investment did the company need to start and where did it come from?
Initially I invested my life savings into creating Satchel as when I had the original idea for the company, edtech wasn't as attractive an investment as it is today. Following that, we secured investments from Angels, institutional VC investors Passion Capital, and most recently venture capitalist LocalGlobe.
Investment played an important role in our growth – particularly as we operated with a SaaS business model. Acquiring school customer's meant we had to get outside of the office, get on the road and visit schools across the country as well as attend trade shows. This was not easy to do, however that hard work paid off because it helped us to build a brand that teachers trusted. As a tech business, we also invested heavily in product and technology. Today our platform has over 1 million weekly active users. We developed 90 per cent of the product in-house here in London. As any entrepreneur will know, hiring engineering talent is incredibly hard and expensive.
What marketing have you employed to maximise exposure?
Word of mouth has always been a core source of exposure and lead generation for us, and we've harnessed this by working closely with schools to produce case studies and leverage testimonials. Building a software that people need and enjoy using helps the product to market itself. During the early days of the company, before we had the user base we do now, we attended a lot of industry events to help get our message across whilst we focused on building our social media following and content that our audience would find value in.
Twitter has been a powerful platform for us since the early days; there's a subculture of 'Tweachers' on Twitter, so it was key that we involved ourselves in these conversations as they're constantly sharing best practice, looking for solutions and are generally more embracing of technology.
Harnessing this platform and establishing ourselves as experts in our field is crucial to our marketing strategy and we support this via our blog where we write regularly about things that matter in education, securing ourselves the position of thought leaders in education.
How have you scaled up the company in recent years?
Our revenues have seen large scale growth of 258 per cent since we started in 2011. As part of this, we've seen consistent new sales which have helped us to achieve a significant market share, with over 1500 schools using our software in 23 countries around the globe. This equates to 1 in 3 UK secondary schools now using our product for their homework management. Alongside this revenue increase, we've become better with using technology to automate processes which has helped us to reduce operational costs in recent times. We have a very clear path to profitability which is an important milestone for us on our journey to run as a sustainable business over the long term.
How important is a 'can-do' boss to a scale-up company?
Being able to motivate and inspire your staff is paramount to your business' success. If you're not getting involved with your employees, rolling your sleeves up, getting stuck in and giving it 110 per cent, how can you expect anyone else to? At the end of the day, this is my product and it's my job to get people to believe in it. If myself or my staff don't, how can I expect anyone else will?
Ultimately, it always comes down to people – without them you wouldn't have a product and you want to attract the best people for your team. Being honest, upfront and showing grit and determination is what it takes to get people to trust, respect and work hard for you and share your vision.
What would you say to a scale-up company looking to build their company to exit?
The most important thing is to solve a problem in a space you're passionate about that has longevity – you want to leave your mark and make a difference and your brand is equally as important as your product so always have this at the forefront of your mind. If you're not passionate about your product or your industry you aren't going to be able to drive it forward.
Always think about the people – your audience, users and staff – without people you don't have a business. Identify channels early which drive sales. Identify a certain amount of time to test a channel. Remember it can take up to three months to build pipeline before you start to see any sales. Be patient, be disciplined and at the same time, set a goal with a timeline for evaluation.
Offer outstanding customer service – today, there is nowhere to hide due to the rise of social media. Look after your team – you can't do it on your own. Find people that are hungry, that have not hit a home run yet but their spirit, drive and determination will enable them to get through any challenge.
Further reading on edtech