From its humble beginnings on a farm in Hertfordshire, crisps and snacks business Tyrrells has spent the last 12 years building up a dominant position in the UK.
Set up by farmer Will Chase, the company is now in the hands of alternative investment products manager Investcorp following a £100 million acquisition in August 2013. The deal was singled out during the recent GrowthBusiness M&A Awards 2014 and ended up scooping UK Deal of the Year.
Back in 2008, London-based investor Langholm Capital bought a majority stake in Tyrrells for £30 million, landing Chase a big payday that was ultimately used to set up his own vodka enterprise. The crisp entrepreneur then sold his remaining shares in 2010 in a move he described as a 'divorce' from the company he set up.
Tyrrells USP (unique selling point) centres on a local-first approach – skin left on the potatoes and cooked in small batches before its spinning technique removes more oil than rival brands. Now a fixture on most supermarket shelves in the UK, the business has its eyes set on going global – enter Investcorp.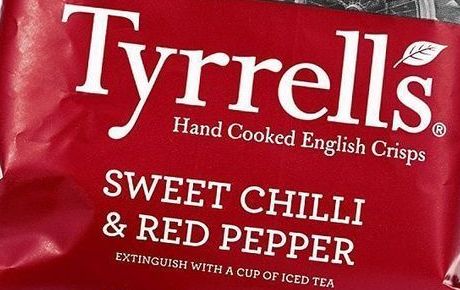 Tyrrells makes a big play on the fact that it is an English-made product
Before going into the details of the transaction, Hazem Ben-Gacem, head of corporate investment for Europe at Investcorp, begins by explaining that the investor is not like a traditional private equity house – and in fact should not be called one.
'We are different from any other private equity firm, and are more like a merchant bank,' he says. 'We don't have a fund, instead an evergreen source of capital from some of the largest private families – most of which we find in the Gulf.'
Once Investcorp has found an investment it would like to make, such as Tyrrells, it has the ability to write the full equity cheque on closing using its 'strong balance sheet'. At a later stage, between one and three months after completion, Investcorp then reaches out to its investors to find out who would like to join the firm in the deal.
'We typically end up owning about 10-15 per cent, with the remaining held by co-investors. It's a co-investment model but is fully underwritten upfront by us,' Ben-Gacem adds.
Approaching the deal
The lure of Tyrrells, he reveals, was that it was a consumer brand that had reached a premium position in its core market, and the time was right to go international. Ben-Gacem also points out that Investcorp has a solid track record in the food and drinks industry, having led large deals involving companies such as American grocery chain Star Market.
Commenting on Tyrrells, he says, 'This is a business that has consistently grown by about 25 per cent over its lifetime – and we are all about top-line growth.
'It is also a great cultural fit with the management team. Tyrrells chief executive David Milner has a strong entrepreneurial spirit in him despite a corporate background, and that is very similar to how we think.'
The acquisition itself was a remarkable example of how quickly a deal can get completed when the right processes are in place. Investcorp's ability to satisfy the asking price itself meant that only 48 hours elapsed between signing and closing.
Ben-Gacem is keen to point out that Investcorp did not table the biggest offer, but landed the deal because of its strong certainty in signing within a short time frame without being subject to financing – a strong position to be in.
Having closed the acquisition and then taken it round to its investor pool, Investcorp had to deal with intense competition from backers who also wanted to secure exclusive franchise distribution rights in the Gulf. Why so much demand I ask: well it all comes down to being a 'great British brand' he says.
As a consumer brand, Tyrrells now joins the likes of Gucci and Helly Hansen as companies that have received the backing of Investcorp.
Any hurdles?
The only challenge in closing the deal, Ben-Gacem adds, was that some of the Langholm capital debt facilities nip place were publicly traded – quite a simple thing to sort out in the end, he says. Far from being a difficult transaction, the dealmaker says that compared with other regions around the world, the UK is a delight to operate in.
'We're near to closing on Benelux business which involves a whole slew of employee consultation periods before it can be signed,' he explains.
More on Langholm Capital:
Investcorp, through its base in London, has a strong track record of British investments. Recent deals include Scottish oil and gas services provider Hydrasun in February 2013.
But back to Tyrrells, and what is in store for the business in the next few years. It is a two-pronged attack Ben-Gacem says. 'First off it's geographic, and we have three areas that are a priority: Germany and France, North America and Australia.
'The North American market is four times the size of the UK, which is itself the largest in Europe. It's a case of having the right launch though, you can't just put products on a container and ship them over.'
On a product development basis, Ben-Gacem says that Tyrrells has long had a reputation for innovation – something that will now continue. 'When you are at the Tyrrells farm you feel like you are in Silicon Valley, it has a very entrepreneurial and very creative way of thinking.'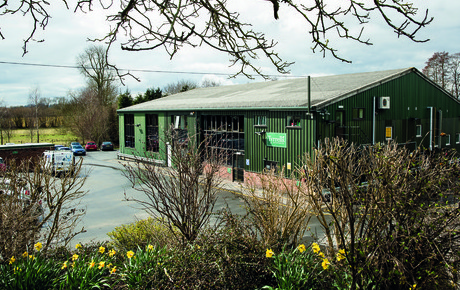 The hub of innovation where new Tyrrells products are dreamed up
Having already made headway in the vegetable (not potato) crisp market, it also recently launched a popcorn and tortilla category.
Capital will continue to flow into automating production facilities and making the business more efficient. Despite the company continuing to grow at 20 per cent per annum, Ben-Gacem says taking the brand international is a 3-5 year exercise, not a 12 month one. What is for sure is that Tyrrells looks set to become a great British export story.