The management and advisory teams behind Britain's standout corporate finance transactions were celebrated during the GrowthBusiness annual M&A Awards.
CitySprint, whose CEO Patrick Gallagher was named top dealmaker on the night, also saw recognition for its private equity backer Dunedin.
Acknowledged by the judges for its strategic, financial and operational assistance in growing businesses organically and through acquisition, Dunedin had a year punctuated by successful exits and new investments.
UK Deal of the Year went to Investcorp for its acquisition of crisp brand Tyrrells. Worth £100 million, Tyrrells was bought from Langholm Capital in August 2013 and is set to undergo a period of domestic and international growth.
Also picking up specific deal awards during the ceremony, which was hosted by broadcast journalist Juliet Mann, were We Are Social and BlueFocus Communications, which won Cross-border Deal of the Year and CityFibre, for IPO of the Year.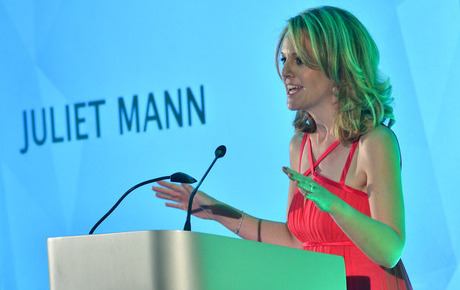 Juliet Mann hosted the evening, which saw 300 people attend
Back in December, Chinese marketing services business BlueFocus Communications acquired an 83 per cent stake in We Are Social for £18.7 million – opening up exiting opportunities for both companies. Fellow winner CityFibre joined London's Alternative Investment Market (AIM) in January and raised £16.5 million. The business, which owns, builds and operates fibre optic infrastructure, is now using its listing to capitalise on new opportunities.
More from previous M&A Awards:
M&A Personality of the Year, which is aimed at professional advisers with a reputation in the M&A community for making deals happen, went to Thomas Dey of About Corporate Finance. Having left Grant Thornton in 2010 to set up on his own, Dey has led the About team to its dominant position as the global number one adviser in the TV production and distribution sectors.
After being involved with a number of high-profile deals such as the sale of Addison Lee to the Carlyle Group and disposal of shares in Innocent Drinks to Coca Cola, Joelson Wilson scooped Law Firm of the Year. Also in the advisory space, BDO was awarded Accountancy Firm of the Year in a category which also saw Hazelwoods highly commended. BDO completed an impressive range of deals last year, including the sale of engineering business Trac Group to US-based Sequa.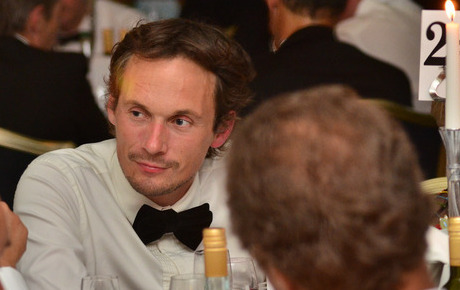 Innocent Drinks co-founder Richard Reed was in attendance
Sponsors on the night included: Computershare, Drooms, Grant Thornton, GrowthBusiness, Hitachi Capital, Kerman & Co, Lloyds Bank, Pocket App, Walbrook PR, What Investment and White Water Group.
Full list of winners:
Finance Provider of the Year
Winner – Investec Growth & Acquisition Finance
Accountancy Firm of the Year
Winner – BDO
Corporate Finance Boutique of the Year
Winner – Catalyst Corporate Finance
IPO of the Year
Winner – CityFibre
Law Firm of the Year
Winner – Joelson Wilson
Cross-Border Deal of the Year
Winner – BlueFocus Communications buys stake in We Are Social
Technology Provider of the Year
Winner – Merrill Datasite
M&A Personality of the Year
Winner – Thomas Dey, About Corporate Finance
Private Equity House of the Year
Winner – Dunedin Private Equity
Alternative Finance Provider of the Year
Winner – ABN AMRO Commercial Finance
UK Deal of the Year
Winner – Investcorp's acquisition of Tyrrells
Dealmaker of the Year
Winner – Patrick Gallagher – CitySprint