Staff incentive and reward schemes have proven benefits for employee morale, productivity and retention.
According to Research from SEFE Marketing and Trading, 62 per cent of staff members say that work perks improve employee satisfaction. In fact, 30 per cent of job candidates wouldn't even consider a job without perks.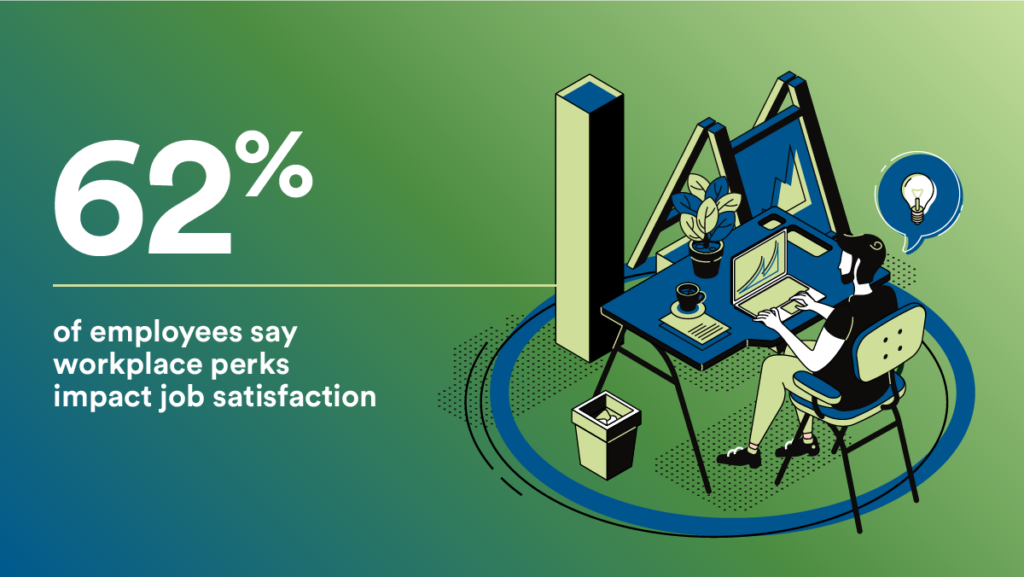 Bonuses, private healthcare and flexible working are among the most popular perks while financial advice and legal advice are among the least popular. Some things that you might consider as an extra such as flexible working or free tea and coffee are a given to prospective employees and may be off-putting in a job spec. Over half (53 per cent) would accept a higher salary with no perks while 47 per cent would accept a lower salary with good perks.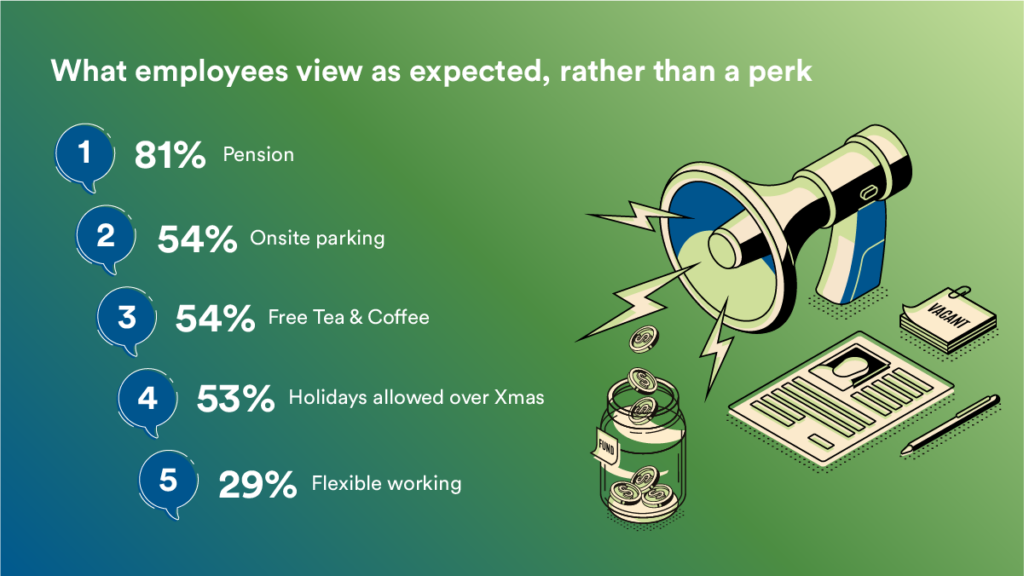 Speaking of flexible working, 24 per cent of respondents didn't want to be in the office at all, with 20 per cent wishing to be in for three days, 21 per cent in for two days and 13 per cent for one day.
That's why you should consider an employee benefits scheme. That said, it helps to know what your employees want rather than chucking something together or going off an existing blanket plan.
What kind of incentives and rewards can I offer?
As a starting point, check out what other businesses in your sector are offering as you could potentially be losing out to them on talent. Here are some ideas:
Social and networking events
Social events can bring parts of your team together that don't normally interact, strengthening bonds all-round. It doesn't just have to be a massive blow-out at the end of the year, either. You can think about smaller celebrations such as team achievements as well as individual work anniversaries.
It could also be in the form of team-building activities: away days, fun events, escape rooms and volunteering.
Non-sales related bonuses
It's more difficult to set targets for non-sales-based staff, but you could set alternative targets that are easily measured such as units produced, a certain customer satisfaction rating or meeting a deadline.
Otherwise, staff can be rewarded for problem-solving an issue or doing something positive for the business, such as securing PR.
Flexible work
Since Covid-19 hit, flexible working has become much more common. Benefits to staff include greater wellbeing from less commuting, increased productivity, increased satisfaction and, ultimately, attracting more talent.
Work from home
Allowing work from home has similar benefits to flexible working: energised, motivated employees with a better work-life balance. You might want to consider different benefits for them such as gift cards or a gym/wellbeing subscription.
Earn extra holidays
Employees who aren't motivated by money might be attracted to more time off. Extra holiday can be awarded for performance or on a flexible benefits plan.
An extended stretch of holiday can also be offered for long service. Long service awards give employees the opportunity to work towards a goal, highlights employers' gratitude towards their staff and promotes productivity and engagement at work, said Danni Rush, COO of Virgin.
Training
Other employees are driven by growth opportunities, so it'd be more suitable to pay for training. It also means they'll be more efficient at their jobs and can bring new insight and ideas to the business.
Profit sharing
This involves putting some profit aside and sharing it with your employees once a year. It can be paid annually, quarterly or in a lump sum at retirement.
Offering shares
Give your employees a stake in the company by offering shares. Give them right to buy shares at their current price at a later date.
Case study: Des Lekerman, CEO of Kocho
Des Lekerman, CEO of digital transformation firm Kocho, explains how a flexible employee benefit system has helped them with new employee referrals and staff satisfaction. The scheme was launched in August 2022 but was announced at an away day in March that year.
What was the rationale for putting flexible employee benefits in place?
At the time, we were coming out of lockdown and we were getting a lot of people being offered more money and we had to up salaries, and we just thought, 'Well, people should be working for more than just money – because they enjoy their team culture.' How can we offer people more and make culture more of a place to support them in their personal lives so it's more than just work, you know? Can we offer a car and can we subsidise that? Can we offer the ability to change around the benefits, so if they don't want death in service, they might want more pension. They might want to move stuff around and have the option to swap and change benefits. That's what we wanted to do. We offer everybody health care, but if they want to opt out of it and use that for something else, they can.
I think also that it was about communicating the package and how to use it and advising people on what the best thing is for them.
What types of benefit that they can swap in and out, depending on their circumstances?
It's down to what people want. So, whether that's salary sacrifice, cars, membership to gyms. Do you want to give some of your salary away for charity? Do you want to sell the holidays? Do you want to buy holidays? We do loans as well.
The cars have been popular. A lot of people that live in town centres want small electric cars. I think that the income protection is good one, as has the peer to peer giving. If I've got a colleague that's done a good job, I can basically offer him a thank you, the company offer him £5 to say we really appreciate that. We're offering a variety of different discounts and schemes – things like gift vouchers and opticians, travel, restaurants, cinema tickets, that type of thing.
If they want to buy some tech, we'll support that as well. In terms of other benefits outside of that, we put breakfast on free of charge in our offices. So, for those coming into the office, there's fruit, cereal, toast, squash, fizzy drinks. We've got Diet Coke on tap all day.
We give gifts for life events as well. When you get married, have a baby, whatever, the company will send flowers and give a gift. If someone is organising a charity run or a bike ride or whatever, the company will match that, whatever they raise.
You get your birthday off too. We've set up a team of people that have volunteered to be culture champs, organising events and social stuff, but also to champion our culture.
Your employees helped to devise the programme. How were they involved in its creation?
We basically did a series of interviews and surveys and asked what they wanted out of work.
The scheme has increased the number of employee referrals for new vacancies. What other measurable benefits has it brought to the company?
In terms of retention, turnover was reduced by 24 per cent in 12 months. As a result, 17 per cent of our new roles have been filled by referrals. The eNPS (employee net promoter score, measuring employee satisfaction) has jumped from 21 points in nine months, from 17 to 38.
There have been over 500 peer-to-peer recognitions since August: almost two recognitions per person per month. Over 75 per cent of our people are now using one or more of the benefits on the platform.
How would other business owners go about doing something similar?
These kinds of platforms are more and more common now (check out 5 best employee benefit schemes below for an idea of what's on offer). I think what they need to do is look at what their requirements are, get the feedback from the team and then put something in based on that, but communicate it really well. Take the team on the journey with you and get a few people that are champions that are really up for it and let them mould it and shape it. Because if employees own it, it's going to last a long time. It's not something that's just handed down from management.
How is the scheme going to scale up as the company grows?
We've put the foundations in place and I think we've got momentum in terms of the people and the way they feel about it. Therefore, any new people joining are going to hear from the people that are on it, who are going to say, 'Well, this is great.' They're going to be a great reference and they're going to enforce the message because they believe in it. I think that's how it's scalable for us. A lot of these schemes can set up and then just wither away, die on the vine.
Top 5 business incentive and reward schemes
There are many, many incentive packages nowadays, offering largely the same features. That's why it's important to note the needs of your business – how many employees you have, your budget, how you want to measure benefits and other reward schemes it can merge with.
PerkBox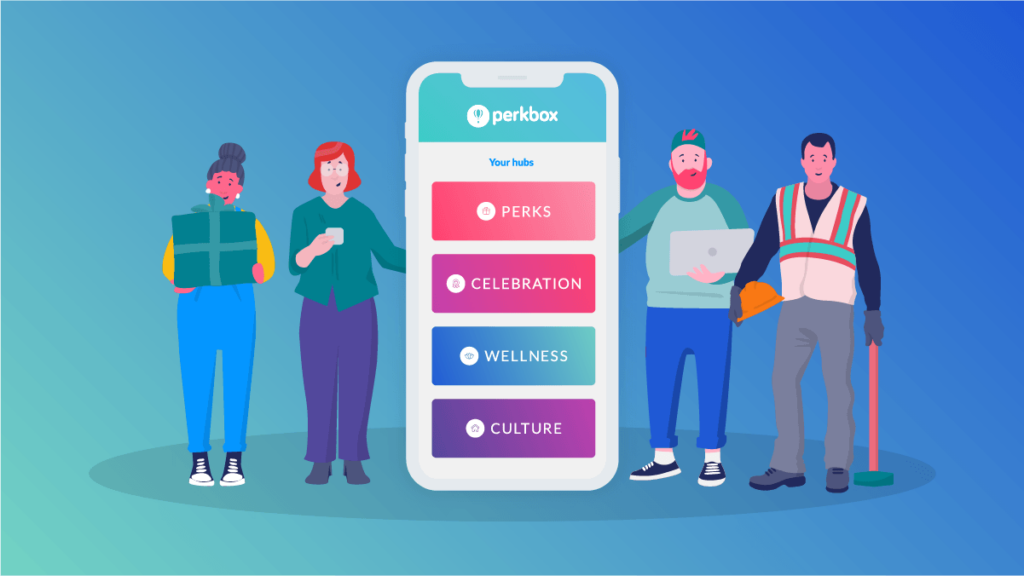 Who is it for? 'For companies with a complex workforce,' according to PerkBox.
Features:
Over 4,000 perks across the globe
It can link recognitions to specific milestones
Employee polls
Employees can choose their preferred reward when they want. – personal or professional
Example perks: Monthly allowance of flexi points to spend on flexi perks; add your own company benefits; wellbeing benefits such as workout videos and meditation guides.
Pricing: Perkbox pricing works on a bespoke basis so you'll have to get a quote.
Ben (formerly known as ThanksBen)

Who is it for? Businesses who want a lot of flexibility and an automated service.
Features:
Insight and reporting suite
Customise automated reports for payroll and accounting
Set Ben budget for your team
Spend flexible allowance with Ben Mastercard
Potentially turn anything into a benefit, one-off or recurring
Manage all your approval and reimbursement requests
Example perks: Health and life insurance; income protection; virtual expert-led meditations and yoga classes; choose from a list of learning and development providers; one-off rewards for birthdays and work anniversaries.
Pricing: Scale: £4 a month per employee (minimum 100 employees required)
Enterprise: custom pricing
EdenRed

Who is it for? Good for sales teams – set up, manage and incentivise your salespeople.
Features:
ISO27001 security accreditation
Intelligent communications to drive reward scheme
Combine with other reward schemes such as Cycle to Work
Create targets, set up rules and rewards
Example perks: Specific functionality for long service awards; has a savings platform – staff discounts at top retailers including New Look, Sky, IKEA, Sainsbury's, Airbnb, John Lewis; digital reward eCodes; Eden reward card; Ticket Restaurant for a 'tasty treat'; Compliments for multi-store shopping; Incentive Award to spend at retailers; Employee Assistance Programme (EAP) – confidential support 24/7 365 as an add-on to the savings platform.
Pricing: Monthly fee: €0.90 (79p) per employee per month, regardless of the number of benefits.
Pirkx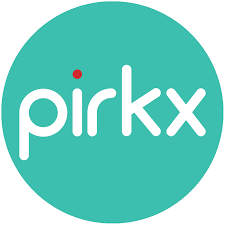 Who is it for? Employers who want to offer a wide range of benefits.
Features:
Works off five pillars of wellbeing: health, wealth, recognition, social and education
Over 40 benefits, including Pirkx portal for cashback
Easy to use
Example perks: £100 off foldable ebikes; access to mental health help books; virtual and physical physio; free debt management help; newborn help and info; travel money.
Pricing: Pay as you go: from £4.50 per month
Monthly: from £45 per year (two months free)
Quarterly: from £12 per quarter
Medicash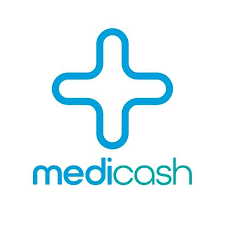 Who is it for? Businesses looking for low-cost specialist health insurance.
Features:
Reimburses staff directly for healthcare costs
A cost-neutral benefit, offset by lower costs in other areas such as reduced sick pay, VDU eye tests and covering excess on a PMI policy
Individual and corporate health plans
Investor in Customers gold award accredited
Example perks: Digital physio with Phio; SkinVision (skin spot-screening app); mProve Yourself app (guided meditations, fitness videos, etc); round-the-clock mental health support by phone.
Pricing: Medicash Proactive: optical and dental treatments, preventative jabs, prescriptions. For companies with 10+ employees. Cover £1 per employee per week.
Medicash Plus: 95p per employee per week. For companies with 25+ employees. Also covers alternative therapies (reflexology, homeopathy, hypnotherapy) plus optional additional cover including free child cover up until they turn 24.
Medicash Bespoke: Tailored to your business' needs. Ideal for offering specific benefits, matching your current package or setting benefit limits to reflect your budget or experts can design a specialised plan.
Related: Why your employee benefits and incentives aren't working