Balderton Capital has joined existing investors Accel Partners and Passion Capital as backers of London technology business GoCardless.
Founded in 2010 and launched in London during February of 2012, GoCardless facilitates the processing of Direct Debit payments. The company now deals with $200 million of transactions a year, and grew by 700 per cent in 2013.
Its funding efforts began in 2012 when Accel Partners, Passion Capital and YCombinator came together to close a $1.5 million investment. The start-up then closed a $3.3 million commitment from Accel and Passion in April 2013.
GoCardless claims to bring Direct Debit to 'thousands' of businesses for the first time, improving cash flow through providing the recurring payments mechanism.
The $7 million it has now banked will be put to use building a service for enterprise customers as well as growing the engineering team.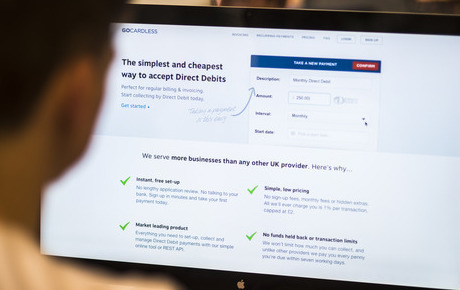 GoCardless is used by customers including VouchedFor and Zest Digital
Hiroki Takeuchi, one of three founders at GoCardless, says, 'Our largest customer today is 15 times bigger than that of a year ago. This new funding allows us to recruit the best talent to help us scale our technology to serve the demands of ever larger businesses.'
More on financial technology start-ups:
GoCardless has Passion Capital's Robert Dighero and Accel's Sven Schmidt on the company board, joined now by new member Tim Bunting.
Bunting, general partner at Balderton Capital, says the most 'distinguishing feature' of GoCardless was the feedback from existing customers.
'[They] stressed that the technology they have developed, and the technical team they have built, is world class,' Bunting adds.
'We believe this technological advantage, the scalability of the GoCardless model and size of the market it operates in will allow GoCardless to play an important role in the future of online payments.'
New backer Balderton has backed British start-ups such as Wonga, LOVEFiLM and Natural Motion – and currently manages $2.1 billion.