A business bringing together owners of 3D printers with people who need to use them has built on scaling up its network by raising growth capital.
Launched in August 2013 in Amsterdam by Bram de Zwart and Brian Garret, 3D Hubs has banked $4.5 million through a Series A deal led by London-based investor Balderton Capital.
The new funds will go towards realising a 3D Hubs API to 'unlock' its printer network to other consumer companies that use 3D printing as well as developing new features aimed at making the process more like traditional e-commerce. 3D Hubs has also now opened an office in New York and is planning on growing out its team from 20 to 30.
3D Hubs co-founder and CEO de Zwart comments, 'We raised this round to accelerate growth with a view to running all global 3D print jobs through our network, hereby propelling the world into the next industrial revolution, a world in which products are made locally and tailored to the individual, suiting personal needs as opposed to the average one-size-fits-all philosophy.'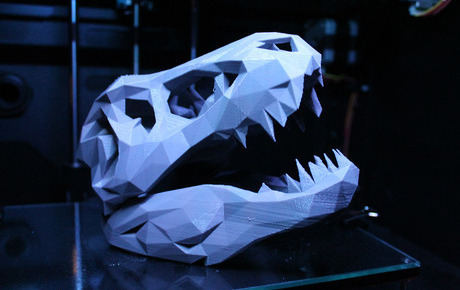 3D Printing is used for a variety of tasks ranging from components to art
Alongside figures which show that some 30,000 prints have been made and 75,000 unique 3D models uploaded through the 3D Hub network during the last year, the start-up has also signed a partnership with 3D design software business Autodesk – allowing users to deal directly with local 3D printers. A partnership has also been penned with smartphone company Fairphone to provide a way for consumers to produce a phone casing from a 3D printer.
Mark Evans, partner at Balderton Capital and new board member at 3D Hubs, believes that 3D Hubs will have a 'radical impact' on how production and manufacturing is done in the near future.
'The team have proven that 3D printing is moving beyond the garages of enthusiasts and is now a tool available to mass consumers, and they've done this by working with and enabling the growing community of printers, creating a truly collaborative platform for creating new products.'
More on Balderton Capital:
3D Hubs' last funding round came in August 2013 when it closed an undisclosed deal. Back then the money was raised to scale the platform, expand the team and create partnerships.