It's finally the end of the year, which means it's time to take a minute and contemplate. For the Endorsed team that means to look back at the best tech startups of this year and interesting individuals that caught our attention. Who will take over the tech scene in 2018?
These startups have not only disrupted the industry with their groundbreaking ideas and technology, they have also managed to surpass expectations with their immense growth. Even after having successfully executed their ambitious plans, our featured founders keep being hungry for more.
Here are our top ten startups that we're convinced will make major headlines throughout the next year.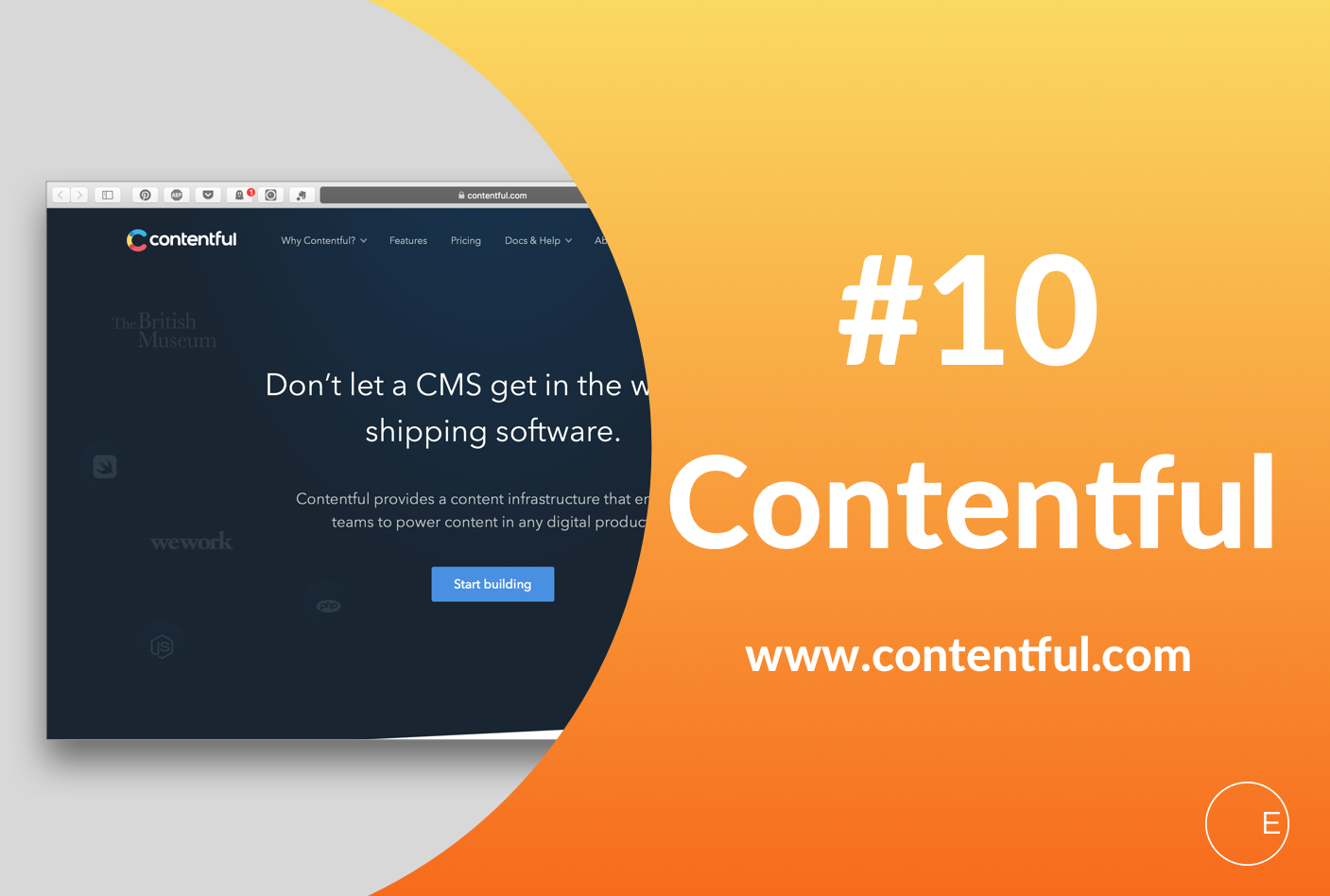 Not just your average CMS
Founder Sascha Konietzke created an infrastructure optimised for speed and accessibility that truly stands out from the crowd. This AP-first CMS helps businesses publish editorial content on their web platforms, mobile apps and other smart devices. Unlike other content management developer platforms, Contentful has moved away from the traditional HTML-based architecture, meaning it can provide a faster speed to clients.
Not to mention, Contentful isn't bogged down by traditional platforms, but has adapted to the latest technologies, from smart watches and TVs to VR apps. Founded in 2011, the startup has grown by 646 per cent in the past year, accumulated over 13 million USD and their client list includes Nike, Red Bull and Urban Outfitters. With such a progressive platform, it's clear to see why such large clients have chosen to use Contentful as their platform of choice.

The world's most reliable autonomous vehicle software
There has been significant talk in the automotive industry surrounding driverless cars, but this London-based startup aims to deliver reliable autonomous vehicles by 2019. FiveAI is one of the standout companies leading the AI Industrial Revolution, building AI-driven software to make these vehicles a reality much closer than expected for consumers. By using intelligent AI and machine learning, they forgo the conventional method of requiring highly-accurate prior 3D mapping, which would potentially save the auto-industry a huge amount of work.
FiveAI believes that replacing consumer vehicles with self-sufficient autonomous vehicles will improve our quality of life – not only will it ensure the safety of the population by reducing road accidents, but also help reduce costs in increasing access to transport. With this original state-of-the-art technology, FiveAI is definitely a startup to watch out for in the upcoming year
Fuelling creativity, with AI
London-based Jukedeck has pioneered the music industry by applying cutting edge AI technology to assist in the music making process. By using a process called deep learning, the team trains layers of deep neural networks inspired by the brain, providing AI that can both compose and adapt music. By feeding these networks musical data, the software can analyse the data and transform it into original tracks of music. Rather than replacing people with computers, Jukedeck believes that AI works best when used in combination with people, so a producer could use the software to compose sheet music then transform it into an audio track. This innovative startup truly shows that AI is not only useful for business, but is able to transform the world in a creative manner as well.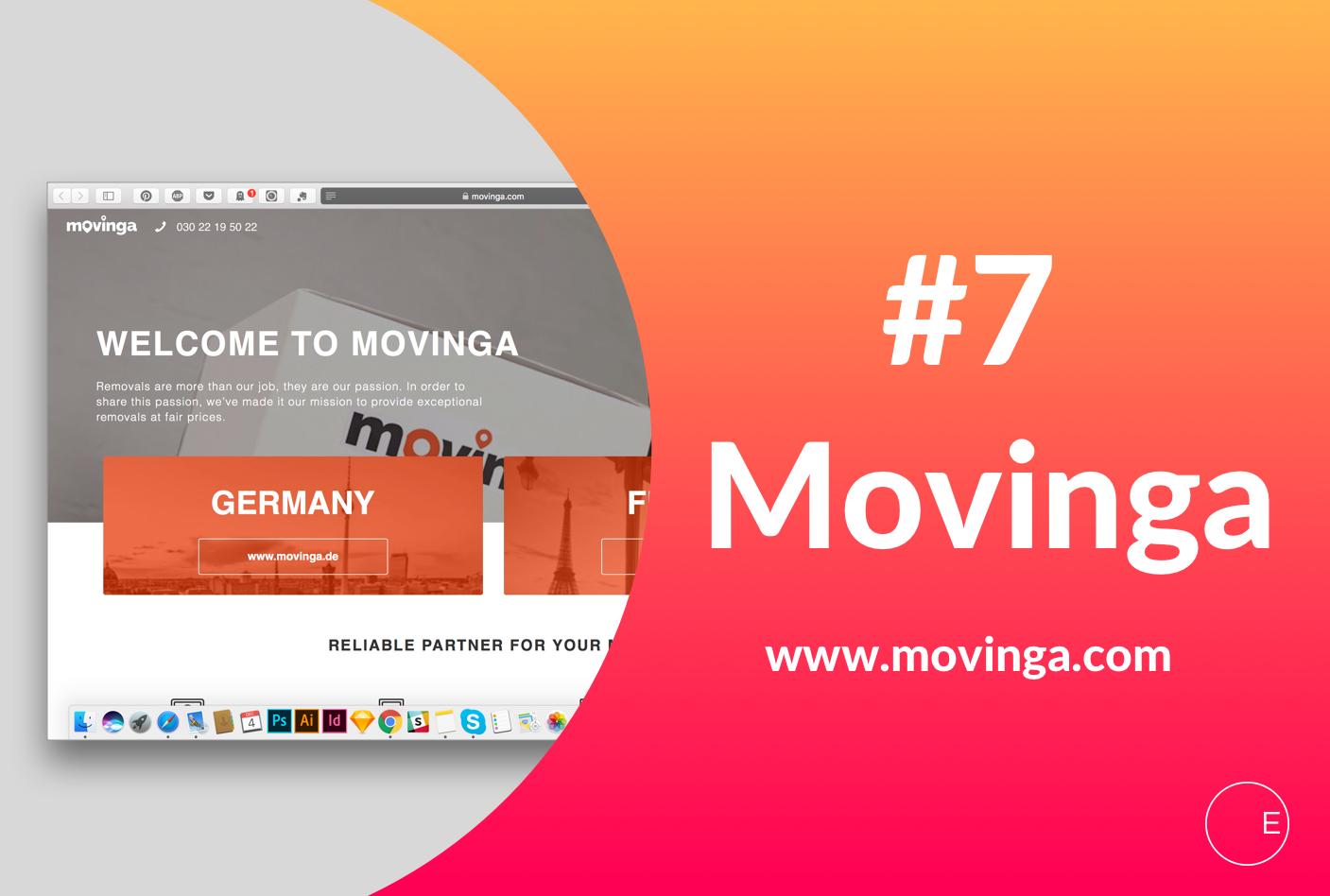 The all-inclusive high-tech moving solution
Everyone knows what a struggle moving house is, there's so much to think about – from packing to finding movers to the actual moving day. This is where Movinga comes in, with their online platform designed to improve and help the moving process on both ends. Founded by Bastian Knutzen and Chris Maslowski, they revolutionised the industry by using technology to automate the whole moving process for the consumer as well as the moving companies.
Customers are given the option of having either Movinga or local removal partners execute their relocation, providing a customised moving experience. There are also processes such as pricing a house move in real time and optimising removal jobs to ensure efficiency in both time and costs, which benefits the customer and the environment. Movinga's upcoming plans include additional services such as helping sort out the bills and even changing your Internet provider, providing consumers with an all-inclusive high-tech solution for a common issue.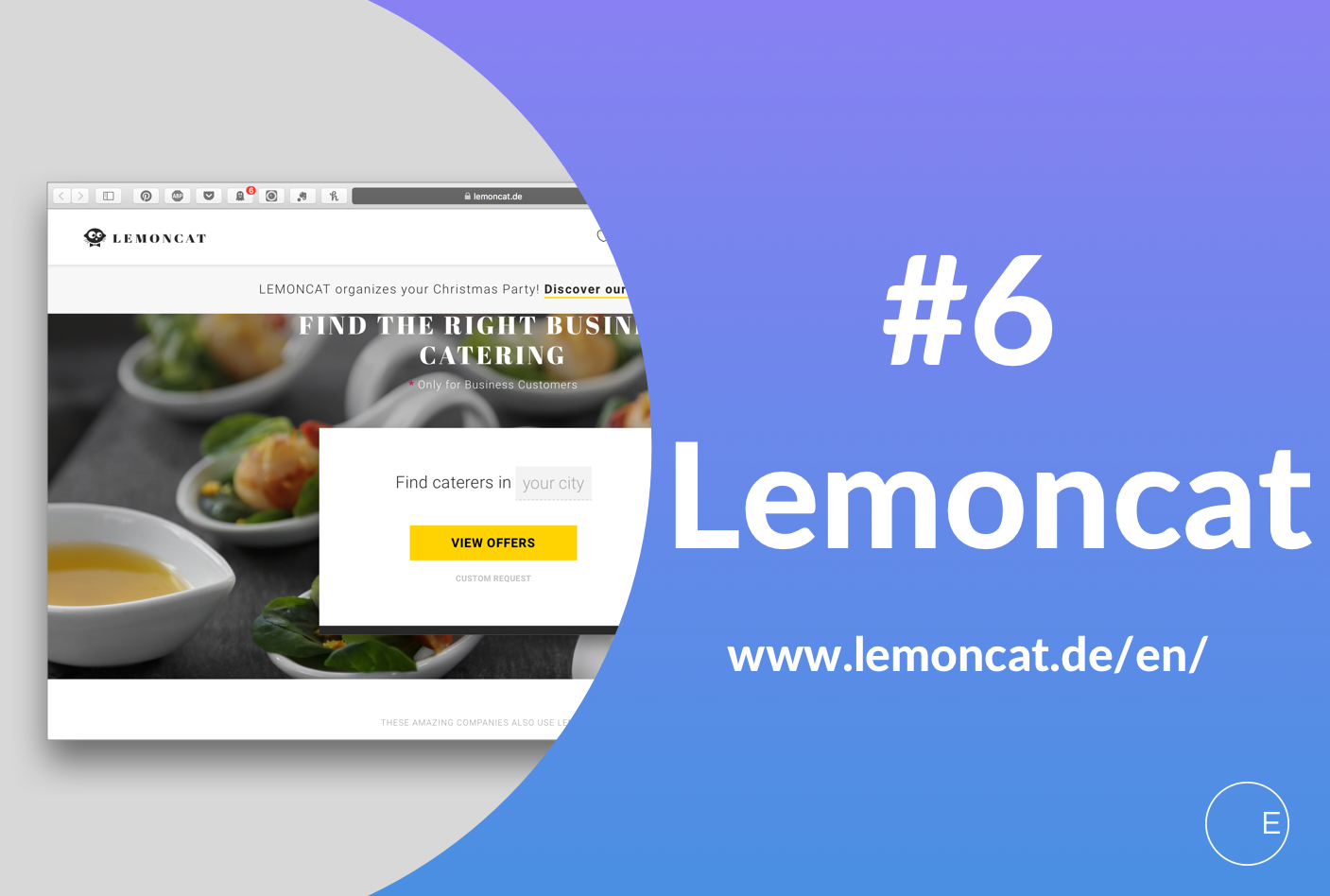 FOOD FOR SUCCESS
Lemoncat founder Doreen Huber, formerly COO of Delivery Hero and partner at VC firm Springstar, was inspired after seeing how impressive Silicon Valley's business catering model was and brought it back to her hometown of Berlin. Feeling uninspired by how food was always placed as an afterthought, Huber aimed to radically change large-scale catering services in Germany. The importance of food and nourishment is emphasised with their mission – 'FOOD FOR SUCCESS'.
At present Lemoncat has 32 employees, operating across 80 cities in Germany with 450 caterers, higher than any other online catering platform in the country. The company has raised an impressive €3 million in its seed round and an additional €9 million this spring, this second round having been led by Northzone. Food is such an important aspect of life, yet so often overlooked in business – Huber's innovative pursuit has helped bring food back into the forefront and fundamentally change how business is conducted nationwide.
Fuelling creativity, with AI
Clue stands out from the crowd as more than just a simple menstruation and fertility tracking app, they truly prioritise women's health with the aid of cutting-edge machine learning. Founded by Ida Tin and husband Hans Raffauf, Tin was inspired during her search for a way to manage her own fertility. She found out that female health was severely neglected in terms of research and innovation, leading her to create Clue as a way of amending this. Since its launch in 2013, the company has racked up over five million users in 190 countries.
Tin places a strong emphasis on creating a positive impact and improving the users' quality of health and life, turning complex data algorithms and scientific research into easy to use features on a mobile app. These features include mood tracking, telling the user when their chances of pregnancy are heightened and even notifying them if there is an elevated risk of migraines. We love how Clue uses intelligent machine learning to advance women's health and create a positive impact for women worldwide.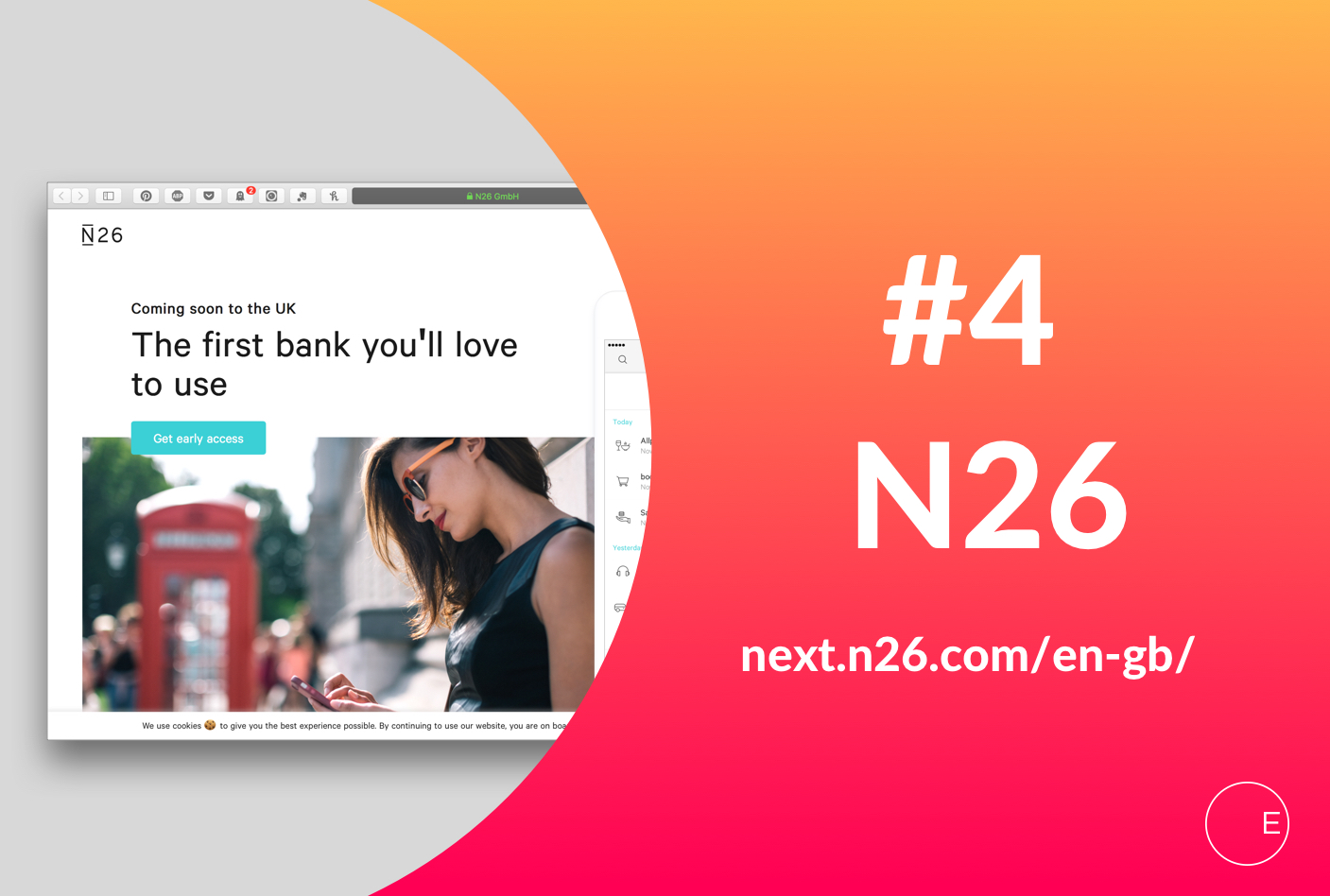 The current startup-hype of Berlin
N26, formerly known as Number 26, is easily one of the Berlin's most hyped startups, having closed their Series B funding round with €40 million, an unusually high amount for a German startup. Valentin Stalf and Maximilian Tayenthal founded the mobile-focused bank N26 in 2013, ready to revolutionise the traditional banking industry and make physical banks redundant. With most aspects of life moving to the digital world, it makes sense for banks to do the same – why waste time lining up at the bank to get a loan when you can get one in a matter of minutes on an app?
Without the restrictions of physical locations, the mobile bank cuts down global barriers for easy worldwide expansion. N26 currently operates in 17 European countries with plans to launch in the US and UK in 2018. This is highly anticipated as the bank has an average of 1,500 new customers a day and currently engages over 500,000 users, of which 200,000 joined within the past eight months. From these fast growing numbers alone, it's easy to see why N26 has made our top ten list.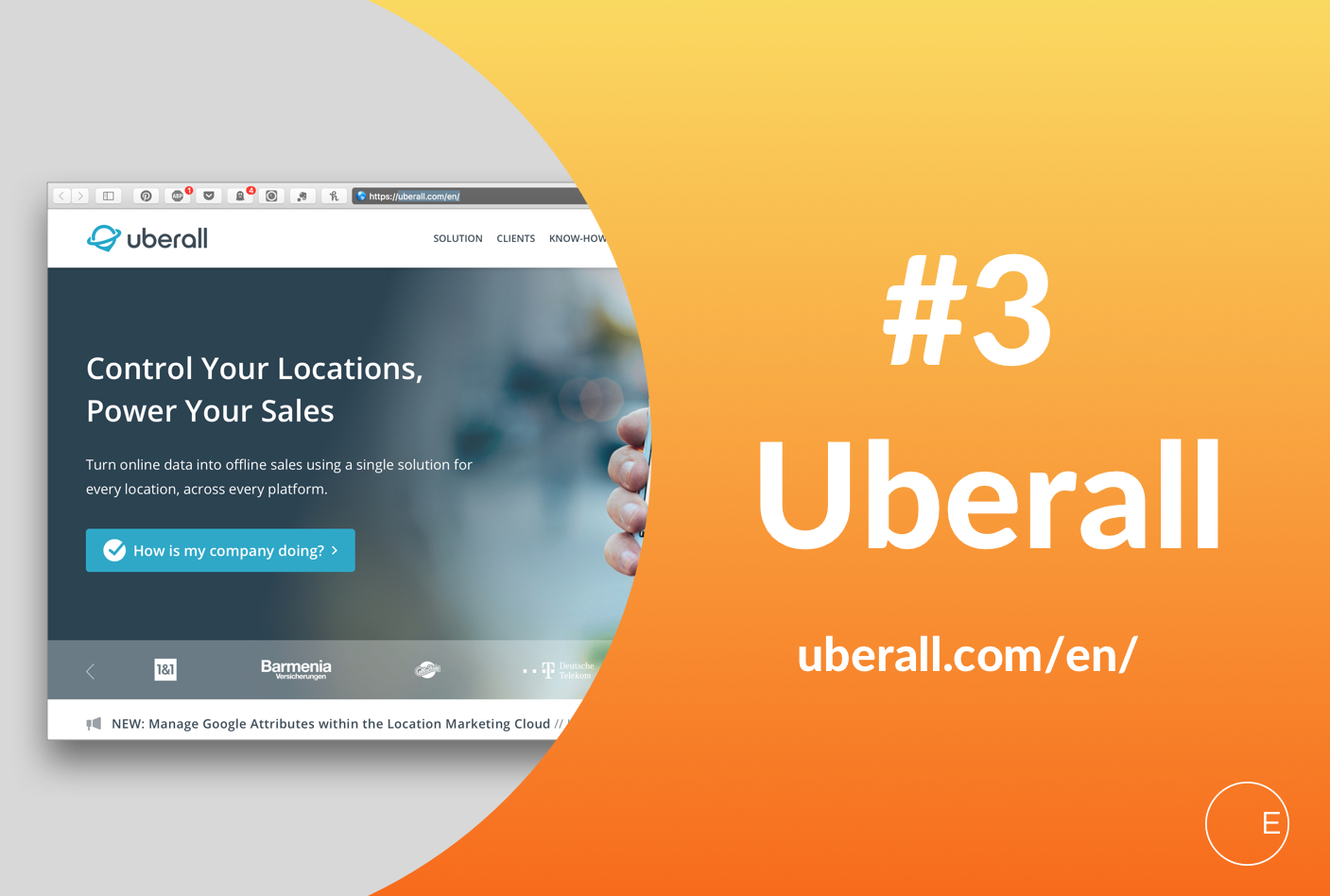 Online data into offline sales
uberall presides as one of Germany's three reigning startup champions, along with Lesara and gastronomic supplier GastroHero. David Federhen, Florian Hübner and Josha Benner founded the digital location marketing platform in 2013, offering "Online Presence Solutions". This was after they grew tired of sites and magazines always recommending the same bars and restaurants to visit – they wanted a better way for people to find genuine local businesses.
They did this with uberall by upgrading the business model for businesses and improving the consumer-business relationship. Their service does everything for businesses, from listing all their locations online and having them listed in up to 100+ indexes, including Google, Facebook and Yelp. They also reach customers through social media and alerts of online customer feedback. The business has had an amazing 754 per cent growth and is sure to grow even more within the coming year, driven by their plan of developing intelligent software to meet all the geo-marketing needs of their clients.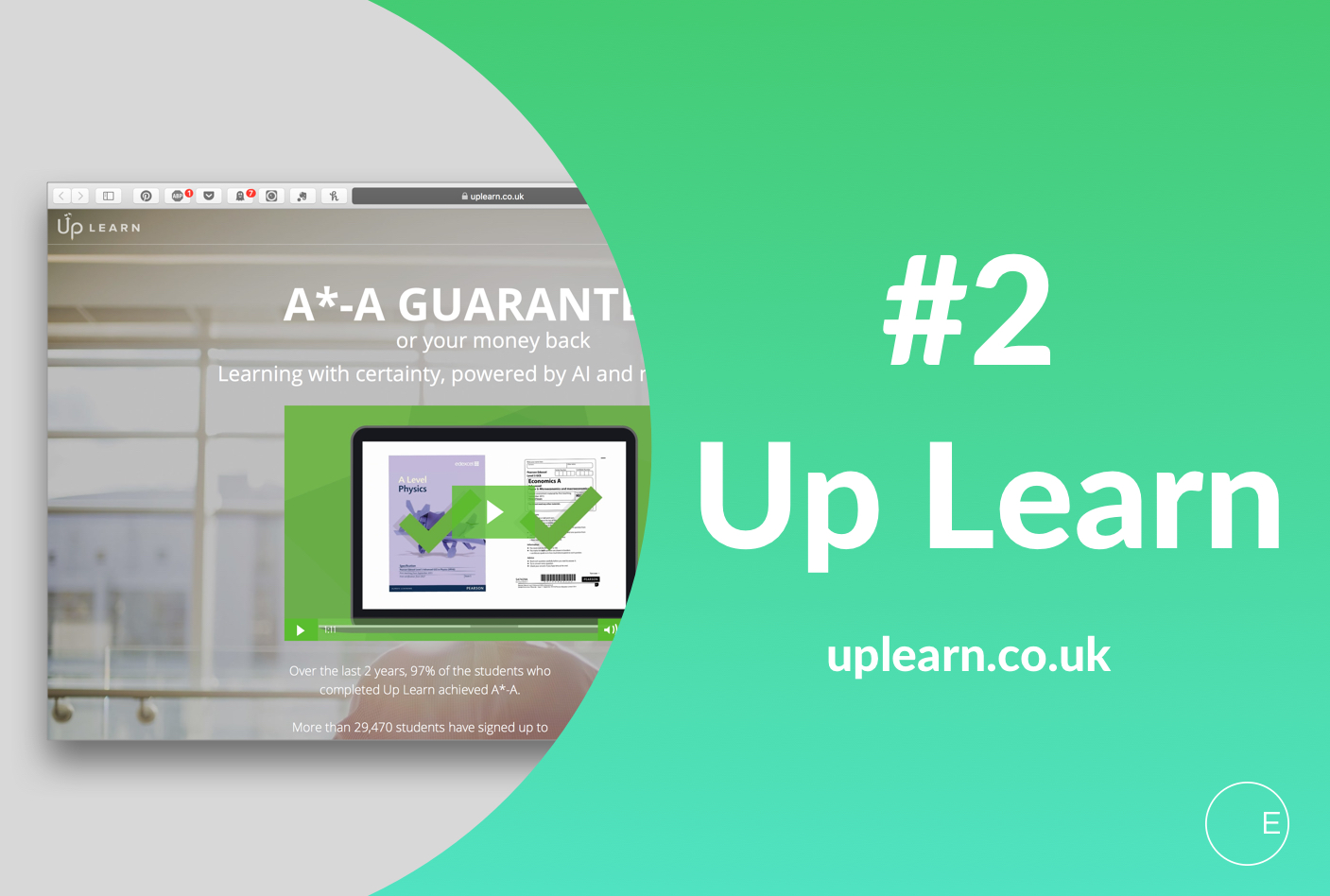 Learning with certainty, achieve A*
We believe the most important skill in the 21st century is the ability to rapidly learn and adapt, which is why Up Learn has made it on our list. Founded by Guy Riese and Andrew Mitson two years ago, their online learning platform uses an amazing combination of neuroscience and AI technology to completely revolutionise traditional tutoring for AS-Level and A-Level students.
Rather than using the same textbook principles to teach every student, Up Learn uses an algorithm for adaptive learning to ensure every student gets a tailored tutoring experience. Using intelligent technology has produced such effective results that 97 per cent of students who completed Up Learn achieved A*-A. In fact, the founders are so confident in their product that they give students money back if they don't achieve A or above.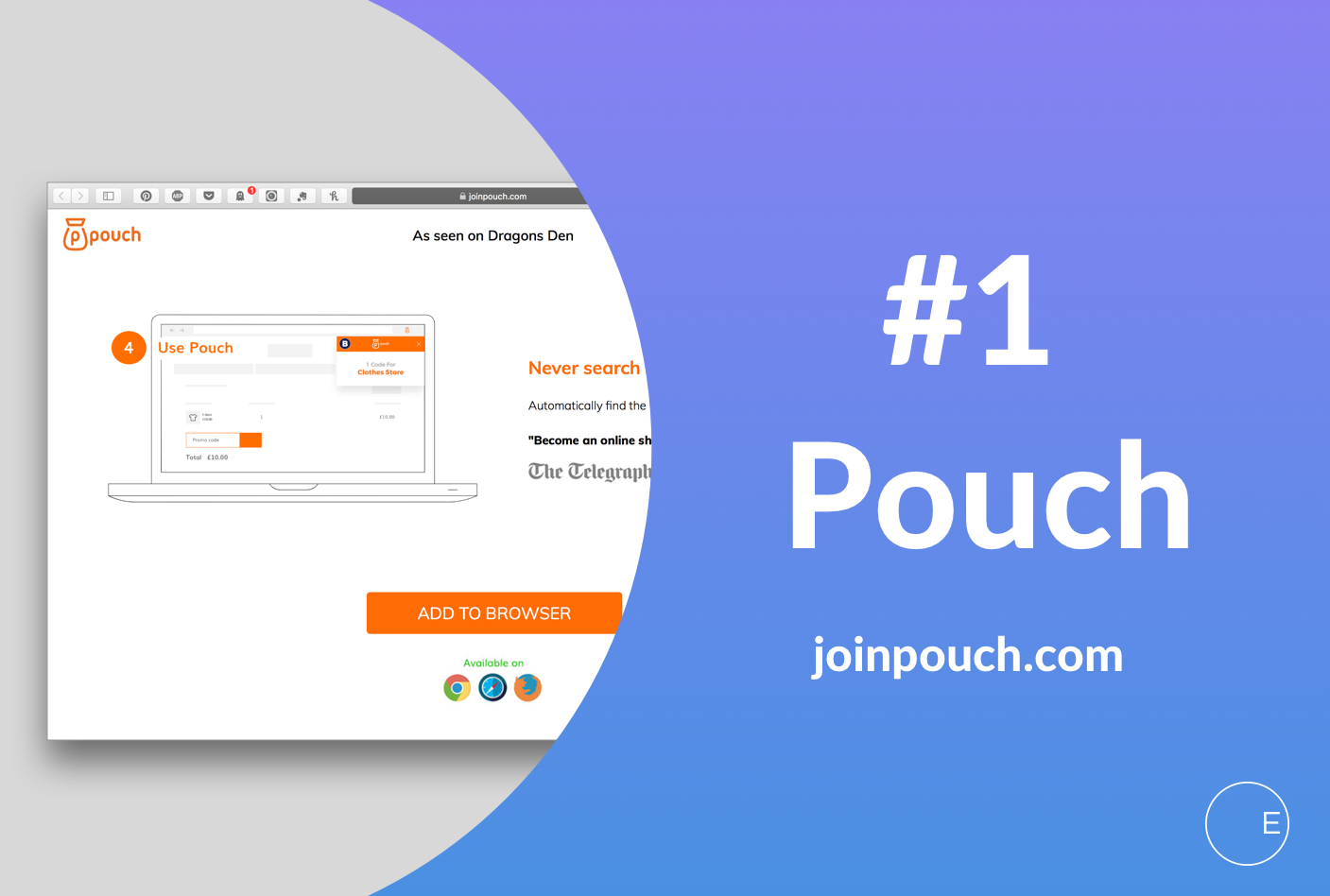 NEVER search for a voucher code again
Pouch, a free browser extension, aims to be the indispensable tool for online shopping. Rather than shoppers wasting precious minutes sifting through dozens of sites to find an applicable voucher code, Pouch takes all the legwork out and automatically displays an active voucher code for the consumer, right at the checkout page. This novel idea simplifies the whole process for online shoppers, saving both time and money. This benefits the consumer, as well as the thousands of retailers on Pouch.
Founded by 25-year-olds Ben Corrigan, Jonny Plein and Vikram Simha, their startup has been named one of the top 20 startups participating in MassChallenge UK. More recently, Pouch has been one of the only two companies to secure investment offers from all five Dragons in the entire history of Dragon's Den, and that was after nine months in business. Corrigan, Plein and Simha had the innovation to turn a laborious aspect of everyday life into a simple click, growing into a company with 14 employees in a manner of months. There's no surprise why this startup has made it to the top of our list.
Jonny Plein co-founder of Pouch says, "Our aim would be for Pouch to be used as a 'verb' in everyday vernacular much like how you 'Skype' somebody or 'Whatsapp' a friend. To hear somebody say "I Pouched it" would be nice. Further down the line, we'll be a large multi-faceted technology business with a total focus on innovation. Mobile and AI are where I expect to see most of the rapid advancements taking place in technology over the next five years. I expect Pouch will be working heavily on these platforms, and probably moving away from Desktop altogether. We are already a very data-driven company, so it would be exciting to really help drive the new wave of machine learning in the retail/commerce sector."