Having set up in South Africa in 1999 and expanded into the UK six years later, Quirk London has transitioned to its next stage of growth by partnering with WPP.
Under the terms of the undisclosed deal Martin Sorrell-led WPP is acquiring a majority stake in the business in the hope that it can bring insight and innovation.
According to WPP, the investment is part of a strategy to develop services in fast-growing and important markets and sectors. Quirk is said to have a broad African network and worldwide consulting experience.
Rob Stokes, founder and CEO of Quirk, says that the deal stemmed from WPP realising that his business was not a normal agency.
'They have embraced our rather unusual culture and progressive approach to marketing, and together we have designed a partnership which will allow us to retain much of our independence in areas which matter most to us, whilst allowing us to benefit from the advantages of being part of a global advertising network,' Stokes adds.
More on WPP deals:
Through business activities which account for revenues of £8 million for the year ending 28 February 2014, Quirk has clients including the BBC, Nestle and SABMiller.
Quirk will also be helping WPP with its digital offering, which the company hopes will account for 40-45 per cent of its revenue in the next five years – up from 35 per cent now.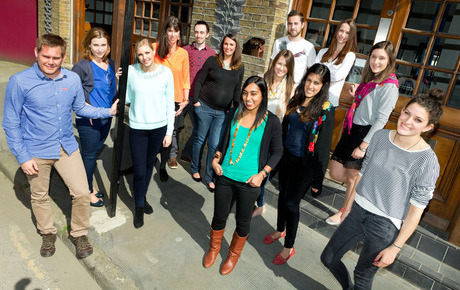 The Quirk London team has grown out the company's offering
Sorrell, CEO of WPP, comments, 'WPP has been watching Quirk for a while and we feel strongly that now is the right time for us to join forces.
'As a group, Quirk has demonstrated consistent growth and creativity way above the market in both South Africa and the UK, and we look forward to helping them bring their unique brand of insight and innovation to our global client base.'
WPP is now turning over $17.3 billion through hits advertising and marketing services in 110 countries.