Over the next month 32 men will be put under intense pressure and scrutiny to deliver success on a global level, sound familiar?
Being a football manager has many similarities with how entrepreneurs go about running their companies.
The most direct comparison is the handling of assets and talent. The football manager, in the case of a World Cup, has a squad of 23 players (assets) who have various levels of talent. He also has a back room team of support staff whose job it is to ease the load he manages and serve as specialists.
The entrepreneur has its products or services (assets) and a team of people there to help him or her market and sell them (the talent). Getting the most out of their talent goes a long way towards determining the success of business and its products.
The football manager and entrepreneur/business owner are quite often where the buck stops and the responsibility lie. Poor results on the field leave managers at risk of the sack, while insufficient business performance leads to pressure from shareholders and calls for a shake-up.
On display at this World Cup are managers with various degrees of experience and pedigree. Leading the charge are the likes of Brazil's Luiz Felipe Scolari, Spain's Vicente del Bosque and Italy's Marcello Lippi, who have all won the World Cup so automatically have an advantage of their peers. These guys are like the serial entrepreneurs who have demonstrated the ability to build a business (like a football team) and achieve a profitable exit (win the World Cup).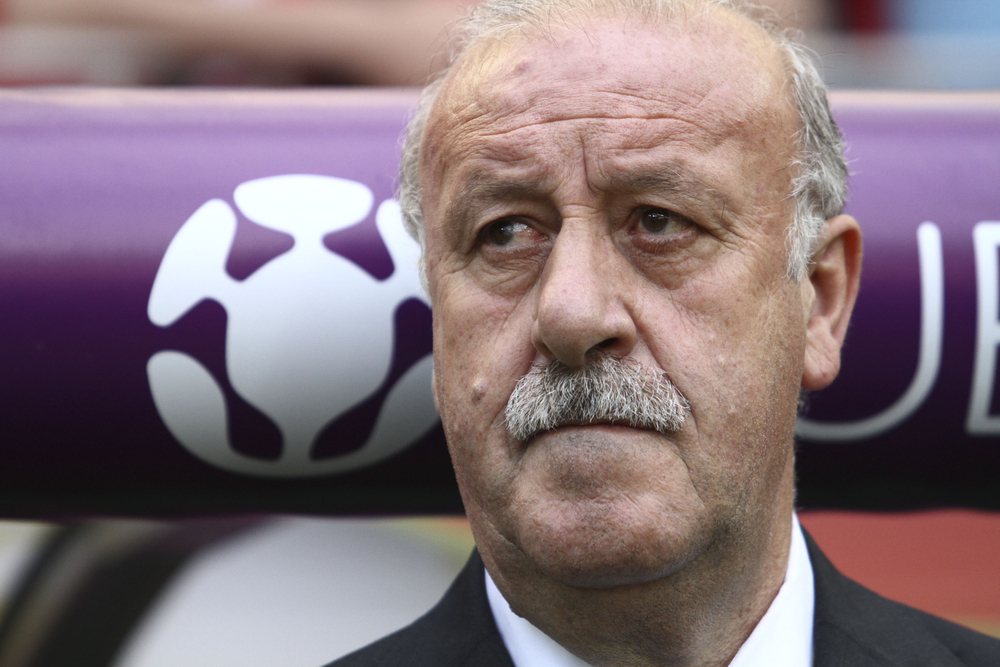 Spain's Vicente del Bosque led his team to World Cup glory in 2010
Next in line are a host of World Cup managers who have won a big haul of domestic trophies. Managers such as Switzerland's Ottmar Hitzfeld, Russia's Fabio Capello and England's Roy Hodgson have hoovered up titles. These guys are your quintessential business leaders, frequently parachuting into struggling companies, or those needing an experienced head, to drive revenues and growth. They've been with a wide range of teams, often in different countries or even continents, and know how to get the job done – but do they possess the management skills to win a World Cup?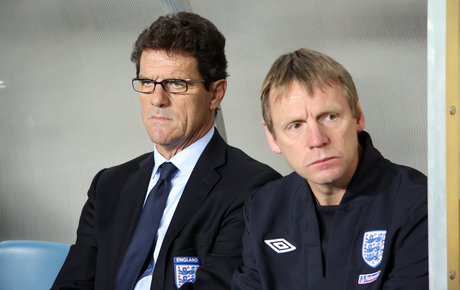 Fabio Capello was not successful as England manager, and is now trying with Russia
More on football and business:
Another crop of managers that deserves a look at are the footballers recently turned managers. At this World Cup we have USA's Jurgen Klinsmann, Belgium's Marc Wilmots, France's Didier Deschamps and Croatia's Niko Kovac – all successful players in their day and hoping to cut it on the managerial front. These guys are the upstarts, the young gun entrepreneurs fresh out of university, management school or a global technology company akin to Facebook or Google. They are banking on performance in a different world, hoping it will be transferable and lead to success.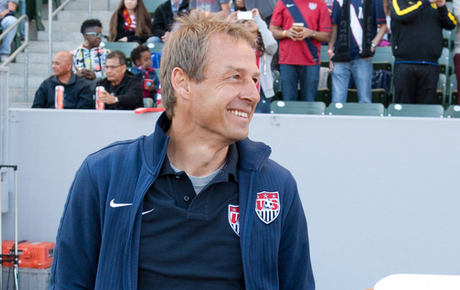 Jurgen Klinsmann won the World Cup as a player but is new to management
Package all of this up and the managers we have on display at the World Cup are a mixed bunch. It's much like the business landscape in Britain right now, where we have a wide range of entrepreneurs and business leaders or all ages, experience levels and nationalities. One point that deserves a mention is the lack of female football managers, not something that is such an issue in the UK where there are a growing number of great female entrepreneurs.
So what can we extrapolate and learn from managers of World Cup teams that is relevant for the business world? Well, first up they often have to deal with a loss of talent or resources through players getting injured. Often not knowing how long they'll be out for, a rethink in strategy is required or else they'll be left napping. They also have to deal with the, often unnecessary, pressure from fans and media back home. Just like shareholders and the media for businesses and their owners, managers must cut through the criticism and focus on the job at hand.
Football managers must explain decisions which are deemed unpopular, make sure that the team remains united and harmonious and compete against opposition which is better equipped….sound familiar at all?
So as you watch the football over the coming month, whether it is rank outsiders like Iran, Costa Rica, Algeria or frontrunners such as Spain, Argentina and Brazil, have a think about the decisions that are made before the 90 televised minutes. With only one out of 32 managers likely to be truly happy by the end, and a fair few probably out of a job at the end, this managerial role sounds like a tough gig.
Related Topics