Fitness company WeTRAIN started a £600,000 investment drive on Seedrs today to fill what it calls 'the white space in the fitness market'.
The app-based start-up launched in July this year to shake up the way Londoners socialise through a new type of 'social-exercise'. Since its launch, WeTRAIN has rolled out the platform in three London locations.  It works by allowing local 'hosts' – personal trainers, yoga instructors and even Team GB athletes – to list their classes on the WeTRAIN app which users can browse, book, share and split the price through.
This funding round is for the company to expand its business and launch a new fitness concept, WeEXPERIENCE, for the "brunch generation" to combine weekend socialising with working out.
Curated by UK health and fitness experts, groups can book a range of experiences where they are trained by world athletes and experts before joining them for premium food or lifestyle experiences. Taster sessions running in November include a kickboxing masterclass with Ruqsana Begum followed by a superfood boxer's breakfast hosted by the world champion herself.
"Our mission is to help people 'exercise their social life' and change the way people workout. WeTRAIN has huge potential within a fitness industry worth £62 billion globally and, by creating a credible alternative to other social activities, we also tap into the leisure market," says Adrian Mooney, WeTRAIN's CEO and co-founder.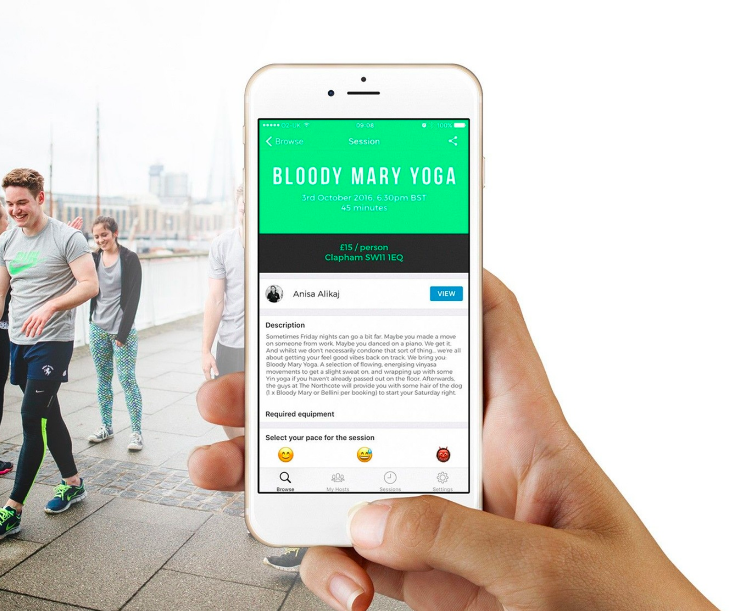 The business plans to replicate its commission-based model to step-repeat quickly across London, emulating other start-ups like Deliveroo.
WeTRAIN's four co-founders combined expertise brings decades of experience running fitness businesses such as UpMySport and OC Sport, and cross-EMEA marketing campaigns for household name brands such as Weetabix and Heinz. The business has also secured strategic board members in the leisure and entertainment sector, including Vue Cinema founder and CEO Tim Richards.