A merchant cash advance is an alternative finance method where you sell a portion of your future sales to your provider in exchange for a lump sum upfront.
In this arrangement, sometimes known as a business cash advance, the provider will be taking a percentage of sales made through your card terminal on a regular basis.
Common uses for a merchant cash advance include, but are not limited to:
Equipment
Stock
Working capital
Staffing costs
Repayments are typically made over three to 18 months, according to the British Business Bank.
Merchant cash advances have been around since 1998, but they've made their mark on the alternative finance industry since. "We are seeing an increasing number of providers of this type of loan facility in the market," said Todd Davison, MD of Purbeck Personal Guarantee Insurance.
How does a merchant cash advance work in the UK?
Applications for merchant cash advances tend to be much quicker than traditional loans, with approval taking hours rather than weeks. Most applications are done online, direct with the provider.
Before you apply, ensure you're able to show necessary documents. You won't need a business plan but you'll need some sort of proof of card transactions, such as bank statements. Providers will also want to see basic details like your business' name and your average monthly turnover as well as how much funding you want. You must be a sole trader, partnership or limited company based in the UK. To be eligible, you're likely to have been trading for a minimum period – three months for example – which makes this form of finance difficult to get for new businesses or startups.
The final point on the eligibility front, you'll be looking to take in a minimum sum (say £10,000 a month) in card sales.
Once you're approved, you get your cash within 48 hours. Repayments will be quoted along with a 'factor rate', which is a fixed equivalent of APR and acts as a multiplier. They usually start at 1.1 but can go beyond 1.5. This will be decided by the lender based on how long you've been in business and how your card takings fluctuate month-to-month and year-to-year. So, if you get £20,000 at a factor rate of 1.2, you'll be repaying £24,000 overall.
Between 10 per cent and 25 per cent of card transactions goes to the lender and that's automatically deducted daily, weekly or monthly.
Is a merchant cash advance a loan?
It could be said that this is essentially an unsecured loan. However, as financial providers are purchasing a percentage of your future card sales rather than traditional lending, merchant cash advances are much murkier and more difficult to define. As such, they're usually not classed as loans.
To give you some idea, we've compared a merchant cash advance to a traditional business loan.
| Merchant cash advance | Business loan |
| --- | --- |
| Repayments based on card terminal sales | Repayment sum agreed upfront |
| Approval normally within 48 hours | Approval can take several weeks |
| Don't need good credit score | Need an strong credit score |
| No security needed, but assets can be seized if you default | Asset needed as collateral |
| No interest late fees | Interest, admin and late fees charged |
| No need for business plan – but will need receipts/ credit card processing statements and business bank account statements | Business plan required |
| No benefit to paying back early | Early repayment saves on interest and can boost credit score but may incur early repayment charges and you may miss out on tax benefits |
| Can have a high APR | Lower APR |
| Unregulated market so providers can decide what they want to charge | Lenders regulated so held to more conservative interest rates and being more upfront about charges |
Who offers merchant cash advances?
As it's a growing market, we've included just a few UK providers below, along with some need-to-know features of their merchant cash advance packages.
365 Finance
https://www.365businessfinance.co.uk/merchant-cash-advance/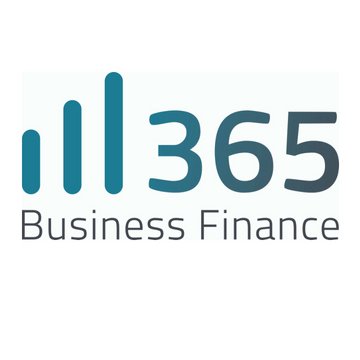 90 per cent approval rate – approval within 24 hours
Dedicated relationship manager
Fund options of less than £10,000, £10,000 to £50,000 and over £50,000
Nucleus
https://nucleuscommercialfinance.com/faqs/business-cash-advance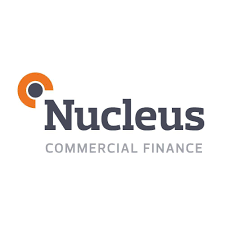 Borrow up to 125 per cent credit
Sums up to £3,000 up to £150,000
Capify
https://www.capify.co.uk/merchant-cash-advance-uk/

Payment of £5,000 – £500,000
Dedicated account manager
Must have at least 12 months of trading records
Must earn minimum of £20,000 a month
Merchant Money
https://www.merchantmoney.co.uk/business-cash-advance

Minimum turnover of £10,000 through card machine terminals
Must have no other cash advance in place – unless it's for refinancing
Get funds between £10,000 and £150,000
Get cash within 48 hours
Top-ups available after four months
Works with all card terminal providers
YouLend
https://youlend.com/products/capital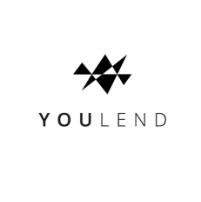 Funding of £500 up to £1,000,000
Over 90 per cent approval rate with same day offers
Apply in five minutes or less
Is a merchant cash advance right for my business?
Merchant cash advance is a quicker and more flexible arrangement that works with your cash flow, as long as you keep an eye on it. If you have a good month card sales-wise, remember that a higher percentage will be taken and factor that in.
On the plus side, they don't have any late fees attached to them, nor is there any need to offer up assets, such as property, as collateral. You may have to present a personal guarantee though. "Most [MCAs] come with a requirement for personal guarantees, hence the demand we are seeing for Personal Guarantee Insurance (PGI) linked to these facilities," said Davison. "PGI protects the business owner's assets should the business fail."
Bear in mind that the merchant cash advance industry in the UK is unregulated, so they're not under the same rules as traditional loan providers in terms of how much they can charge. It goes without saying that you'll need to be on top of rates as well as the terms and conditions. It is also one of the more expensive forms of finance, with equivalent APR rates that can reach 200 per cent. Overall, there's greater risk with fast finance, so be prepared for greater consequences.
So, is a merchant cash advance right for your business specifically?
Firstly, think about what type of company you have. Managing director Forbes Burton, Rick Smith, has some insights: "How this normally works is that a vendor will pay off the loan quicker if they have a high volume of sales, but [merchant cash advances] are particularly effective for businesses that have seasonal highs and lows such as tourist attractions, holiday destinations and those that cater to a particular time of the year."
Make sure you're clear on what's expected from the agreement. "Businesses generally need to check repayment terms with lenders as this can vary hugely from provider to provider, so being sure of your terms before you even start will be invaluable," said Smith. "Lenders will look into your history of transactions to base their loan amount on as standard, but they'll also base it on other information as well so having as thorough records as possible available is really important."
One other thing to be careful about is that providers may turn you down depending on the card terminal you use. However, as merchant cash advances become more prevalent, this applies in fewer and fewer cases.
Finally, this type of finance could be a suitable option if you're need of a short-term solution and have been turned down by other providers. Geoff Whiteland, director of British Business Investments, said: "Merchant cash advance can offer a transparent and aligned financing option for smaller businesses, including for some which might otherwise be unwilling or unable to raise finance through traditional methods.''
"As with any financial decision, it's important for businesses to carefully consider their options and choose the MCA provider that is best for their needs," added Rob Straathof, CEO at Liberis. "When looking for an MCA provider, businesses should pay attention to important factors such as fees, repayment terms and the provider's reputation. By doing so, businesses can ensure that they are getting the best possible deal and can manage their finances effectively in the long term."
Further reading
What is SEIS tax relief and how to claim – The Government has just raised the amount you can raise through the Seed Enterprise Investment Scheme (SEIS) to £250,000, which offers a golden fundraising opportunity to startup founders
What is venture debt? – What is venture debt? How do you get it and who are the providers in the UK?
10 steps to securing investment for your business – Luke Davis of SME growth financier IW Capital sets out the 10 steps you need to take to secure investment for your fast-growth business