Sometimes being a strong leader means knowing when to ask for help.
Similarly, this self-awareness can help you to identify the type of leader you are, or would like to be, so that you can get the most from your people.
Understanding your leadership style also means you can better play to your strengths, work on your weaknesses and recognise how to use your resources effectively so your business can thrive.
Strong leaders have the power to engage others, motivate their team and make their passions ours. They are visionaries that inspire action to achieve the business mission. Strong leadership is vital to employee engagement and business success!
Mike Davis, head of SME at AXA PPP healthcare, comments, "As a leader you have the power to inspire change and motivate others. But taking a moment to reflect on your leadership style and how it affects your people is an important, yet likely neglected, part of being a strong leader. It can help you identify the type of leader you want to be versus where you are now and how you might want to adapt in order to get the most from your team. There's no right or wrong approach but there's certainly a lot to be said for being yourself to set the tone for your business culture".
In 1939 Psychologist Kurt Lewin identified three styles of decision making, the autocratic, the democratic and the laissez-faire. Kurt's leadership framework is still widely used today.
Why strong leadership matters
Leadership is the most influential and critical element of all businesses. Effective leaders have the necessary tools and skills to inspire and impact their teams allowing firms to run competently and smoothly. As a good leader, you should understand the mission statements, objectives, actions plans and goals of the company to be able to lead your workforce into realising them.
Fifty per cent of people in the US alone left their last role to escape poor management. It's clearly important to create strong leaders who engage. Your business success depends on it! Developing your managers' leadership skills has massive business benefits. The advantages range from boosting employee engagement, productivity and profits to lowering staff turnover. A whopping 91 per cent of employees feel motivated to do their best work when they have good leadership support. So how do we nurture those vital leadership skills?
Fancy finding out what type of leader you are? Have a go at our quiz below: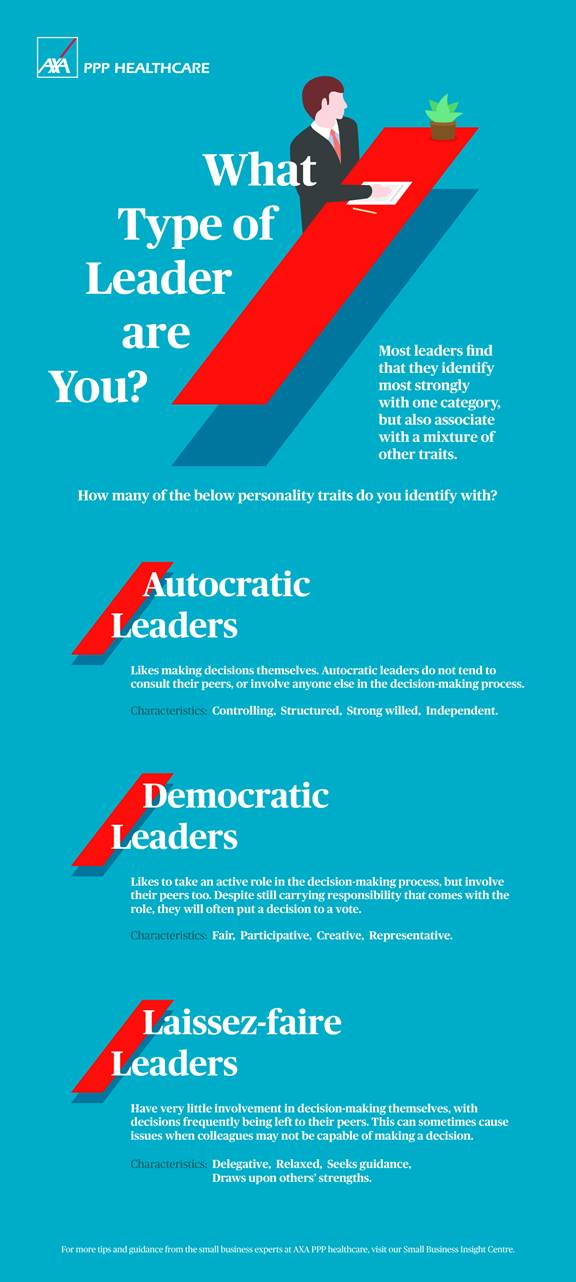 See also: Qualities of great leaders