Backed by Blenheim Chalcot Tom Singh and other angel investors, Bijou Commerce, the B2B SaaS platform, secured £2 million to grow its retail technology portfolio.
The company's business focus is to help fashion retailers make more money from their mobile channel, which understandably caught the attention of angel investor, fashion mogul of New Look fame, Tom Singh.
Over half of all online retail spend in the UK are through mobile apps, according to Singh, and 85 per cent of consumers prefer mobile native apps. Yet only 2.3 per cent of UK retailers feel ready to exploit mCommerce to their benefit.
"Taking advantage of this market opportunity, Bijou Commerce can offer single image Tinder Swipe browsing, revolutionising mobile buying for users and making it more profitable for its retail partners," Singh said.
Picking clothes like picking dates
The Tinder user interface and user experience (UI/UX) is a card-swiping system that allows users to interact with profiles with a simple swipe right for yes, left for no. According to Tinder co-founder and CEO Sean Rad, inspiration for Tinder's format did in fact come from piles of photos and playing cards.
Additionally, the UI/UX taps into the psychology of decision-making. Looking at data one set at a time is more efficient when you consider the clothes you want to wear, the people you might want to date, the restaurants you may be in the mood for, and so on. And the icing on the cake is that the interface supports one-handed swiping.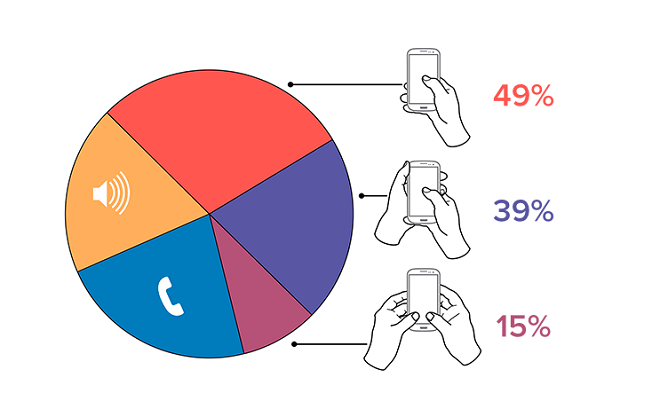 According to a study into mobile user insight in 2014, 49 per cent of users prefer one-hand input.
Plans for growth
According to a statement, Bijou Commerce will use the funds to evolve its feature and product offering to clients, adding modular bolt-ons to match retail technology advances such as bluetooth and wifi beacons.
"The world has gone mobile, but retailers are playing catch up. Most do not have the technical resources to deliver what they know their customers want," according to Dan Cobley, the former MD of Google UK and Ireland who recently joined Bijou Commerce's board of directors.
Cobley believes the company's software-as-a-service (SaaS) model can catapult fashion retailers into the mobile era, with "higher conversion rates and happier customers."
The SaaS model
Clients enter two-year contracted engagements, paying a small development charge, a minimal monthly service charge, and a performance-based incentive bonus linked to the increase in conversion rate delivered.
To date fifteen leading UK retailers and publishers in the fashion and beauty sector have already agreed to work with Bijou Commerce, with more than 300 retailers in the active pipeline for 2016.