A new fund created by part of the team behind Ingenious Ventures has been launched with a fundraising benchmark of £150 million.
UK businesses in the media and entertainment sectors are set to be targeted by Station 12, a new fund manager aimed at the space.
Headed up by Patrick Bradley and advised by Patrick McKenna, both co-founders of Ingenious, Station 12 is filling what the founding team has determined is a gap in the market – namely growth and expansion capital for ventures in the media sector.
Its investment remit will include television, film, publishing and live events as well as e-commerce, digital content and gaming.
Bradley, founder of Station 12, comments, 'This is an exciting time for the European media and entrainment sectors which employs as many as eight million people across the continent.
'Unlike the European technology market, which has deep resources of expansion capital, our media and entertainment sectors remain under-served by capital and operational expertise required to support long-term success.'
While in his role as an executive at Ingenious, Bradley oversaw investments in well-known ventures such as Cream, a dance music festival operator which was ultimately sold to LiveNation for a 9.1x return, and Digital Rights Group, which has distributed TV content including The Inbetweeners.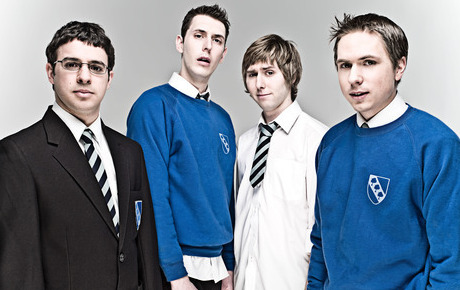 The Inbetweeners distributor Digital Media Group was sold to Modern Times Group
More on Ingenious Ventures:
To finance the backing of companies in the media and entertainment sector, Sector 12 and Bradley will now begin efforts to raise a maiden fund of £150 million, with a first fundraise pencilled in for the summer. According to a statement, investments are already in the pipeline with an average initial commitment of around £10 million.
McKenna, chief executive at Ingenious, adds, 'Patrick and I have worked together for many years – from my days at the Really Useful Group through to our collaboration with Ingenious Ventures.
'He has worked both operationally in entrainment and as an investor and advisor, giving him a unique skill set and insight into the media and content sectors.'
Bradley is also a director of the national film charity IntoFilm and a governor for the University for the Creative Arts and a Trustee of the National Army Museum.
Related Topics