Investment house The Craftory wants to shake up the VC market.
Its web copy is reminiscent of craft beer firm's Brewdog's 'us against them' approach, and co-founders Elio Leoni Sceti and Ernesto Schmitt have created 'the counter-corporate anti-VC' which is driven by causes, not categories.
The company's mission statement is to 'take down those lumbering 20th century brands, full of weasel words and BS.'
Schmitt is a serial entrepreneur who co-founded digital car community firm DriveTribe in late 2016 with Top Gear presenters Jeremy Clarkson, Richard Hammond and James May. And Sceti, former CEO of frozen food firm Iglo Group – which sold up to Nomad Foods for $2.8 billion in 2015 – is in charge of a team of eight who work at the firms' Piccadilly headquarters.
The causes it is most interested in are delivering good health, championing self-esteem, democratising access, progressing society and prospering sustainably. It will invest in any company which has revenues of around $10 million a year, including make-up, cosmetics, personal or household care and healthy food and drink.
Brands that have so far caught its eye include alcohol-free spirit brand Seedlip, cosmetics firm The Ordinary, 'guilt-free' ice cream maker Halo Top and household brand Babyganics.
'We're also currently looking at a brand that does an extraordinary job recycling plastic bottles to produce amazing shoes,' explains Schmitt. 'Another is trying to redefine the definition of health by really focusing on the nutrients that you put into your body that have been depleted from conventional farming.'
Seeking the right business
All sounds very uplifting. How does the Craftory, which has £300 million to invest, identify these brands and increase their profitability?
The company says they use in-house online tools that scour the extent to which people search and talk about topics, and can see the online chatter and judge the quality of it quickly.
'A brand can launch in New York and four weeks later we know all about it here; (it's not been in the news) because we can see how consumers are engaging with it,' says Schmitt.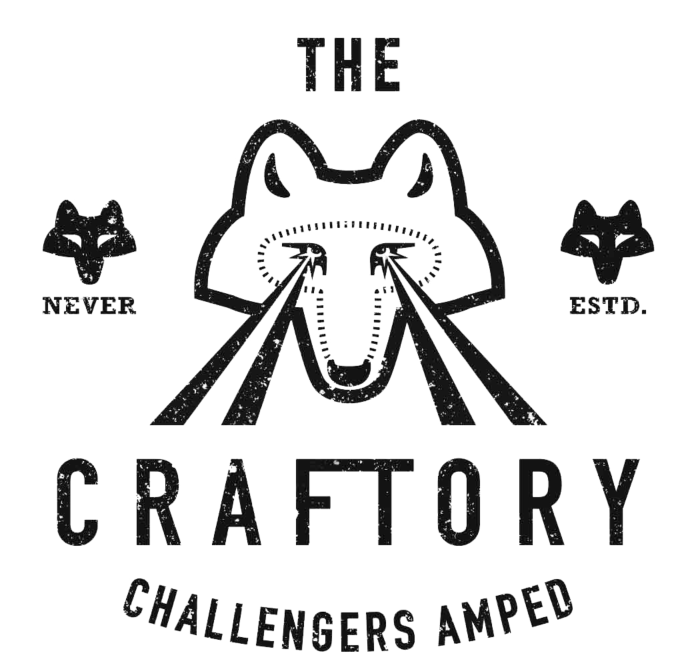 The company says it has identified nearly 200 US, European and UK companies that could be a good fit for its portfolio.
The Craftory is convinced that there are plenty of firms that can follow challenger brand darling Brewdog's lead around the world after recent figures show that the craft beer industry now represents 25 per cent of all beer spend in the US – an staggering figure. 'The shift from conventional FMCG to the challengers is happening faster and in a greater scale than you might imagine,' they say.
"Healthy food and drink, cosmetic, personal care and others with strong values will hit 20-30 per cent of the $10 trillion total market soon– making it a $2 trillion market"
Sceti says, 'We're not a company that allocates our resources to the entrepreneur, we're not fixers. We don't go and say change this and put mine in its place, we are backers of great founders with great vision and great execution.'
Further reading on venture capital
Different style of providing capital
The Craftory's model is to provide permanent capital to companies, rather than traditional VCs which will seek an exit within 5-10 years. The kicker is that the company doesn't need to return the money at a certain point in time. It also says it will help companies develop its product, improve its supply chain efficiency, boost its digital platforms and roll out a striking brand along with a creative strategy.
This gives it the edge over a traditional VC firm, it says.
'If you're raising money at £100 million value from a VC, they're not interested in anything less than a £300 million exit because they account to their own investors on cash on cash multiples,' says Schmitt. 'So you might take money from a VC at £100 million valuation and get a fantastic offer for the business at £150 million three months later.
'The VC is going to block that because a 50 per cent return, even if it's only three months later, doesn't fit their criteria. So you are forcing yourself on to a relationship where you'll be flipped on a timescale that is not under your control and for a multiple that may actually not be in your interest.'
He adds, 'VCs operate on a portfolio basis, which is to say they make 10 investments with the expectation that nine of those 10 aren't going to work out.  One of those 10 is going to return the fund and make them all rich. And their incentive is to play the odds so that each of the 10 companies take the maximised risk to achieve the potential of being the moonshot.
"VCs prefer and force the 10 per cent of a huge outcome and they destroy the 50 per cent chance of a decent outcome"
Schmitt concludes, 'Having been on the receiving end multiple times myself I now know that is not necessarily an alignment of interests.'
So how does the Craftory's approach affect the ways it deals with entrepreneurs? Does it askew the monthly meeting and board meeting in which a traditional VC would take part in?
Schmitt says, 'When you're the CEO– a lonely job – you really want a mentor who is on your side, who's got your back and who understands what you're going through and can help you make better decisions. Our involvement with our portfolio companies is an ongoing thing.
'Of course there will be a presence in the board meeting but it's much more a case of let's figure out how exactly to get your brand positioning right; or let's figure out exactly how we're going to get your e-commerce piece right.
'Being an ongoing mentor is much more hands-on rather than let's meet once a quarter and fall asleep in the board meetings.'