The first three months of 2014 saw UK technology investment figures jump to £538 million, up from £287 million during the same period in 2013.
Statistics gathered by Ascendant Corporate Finance also finds that it was 89 deals over £500,000 that contributed to the impressive figure.
The firm concludes that this level of activity has not been seen since the beginning of 2001, a short time after the November 2000 peak in the market.
To see where the biggest commitments were made, GrowthBusiness has used the data from Ascendant to go into detail on the top ten.
(1) Borro – £67 million
Date: 4 March 2014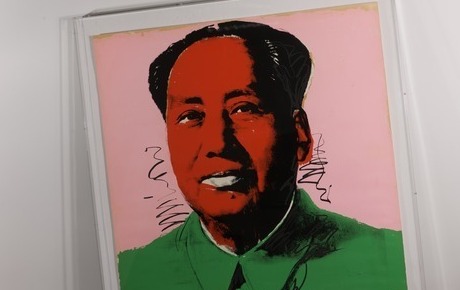 A wide range of items have been used to secure finance on borro's online platform
Personal asset lender Borro secured a new £67 million lending facility through a deal led by asset management firm Victory Park Capital
The capital was raised so that Borro could meet UK and US customer demand for large-scale personal asset loans.
Founded in the UK in 2009 and launched in the US in 2012, Borro facilitates an average loan value of £7,000 using luxury personal assets such as watches, jewellery, supercars and fine art.
(2) mPowa – £45 million
Date: Undisclosed
UK cloud e-commerce platform Powa launched the mPowa mobile payment service in the US to allow small businesses and business people to turn their smartphones into card payment devices.
Using a credit card reader which plugs directly into their audio jack of the handset, in conjunction with an app, users can swipe customer credit cards and debit cards and accept payments on their iPhones, iPads, Android Phones and Blackberry mobile devices. For chip and PIN cards, users need to insert the card into the device and enter their PIN code.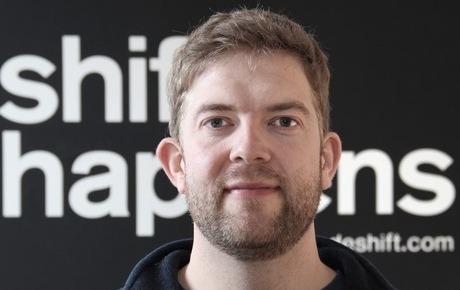 Tradeshift founder Christian Lanng has a large investment to play with
Date: 25 February 2014
Singapore investor Scentan Ventures joined the pool of backers at Tradeshift helping the company grow its customer base. The five year-old company has now raised $112 million (£67 million) from venture capital investors, with its first fundraising dating back to May 2011 when British investor Notion Capital led a $7 million deal.
Since then, the tech start-up has gone on to close a $17 million transaction in October 2011 and $15 million commitment in December 2013.
According to a statement, the $75 million of new funding will first ignite expansion into Japan, where Tradeshift will open a Tokyo office, using Scentan's expertise in the country. As part of the deal, Scentan Ventures managing director Noriaki Okubo will be joining the Tradeshift board.
Date: 24 March 2014
International power technology company Intelligent Energy secured investment of $63 million from sovereign wealth fund GIC.
The investment was made so that Intelligent Energy could accelerate progress of its newly-launched divisions with the aim of achieving a positive operating cash flow at an earlier date.
Intelligent Energy develops efficient and clean energy technology for the global consumer electronics, automotive and stationary power markets – from compact energy packs for mobile devices, to powertrains for zero-emission vehicles, and stationary power units for the always-on infrastructure.
(5) eCommera – £25 million
eCommera sold a stake to WPP in 2010
Date: 24 February 2014
Tech City technology company eCommera is working on cracking the US market after closing $41 million deal.
Involved in the deal were Dawn Capital, West Coast Capital, Frog Capital, ePlanet Capital, WPP and Wti.
The business, which was set up in 2007, is for retailers to use for easing the tradition to omno-channel commerce.
Previous funding rounds for eCommera included an $8.26 million transaction involving Frog Capital and West Coast Capital closed in 2009 and subsequent top-up round worth $2.15 million at the end of the same year. The business also sold a stake to marketing services group WPP in 2010, bringing in £7.5 million.
Date: 11 March 2014
WorldRemit closed a $40 million investment led by Accel Partners, one of the largest Series A deals in Europe.
The four year-old business is using the funds secured so it can grow into new geographies as well as developing new products and services.
The business, which allows migrants and expats to send remittance payments to others abroad, handles 1.3 million annualised transactions expects to have 200 staff by the end of 2014.
(7) AMCS – £19 million
Date: 24 January 2014
Environmental software and technology business AMCS Group was the recipient of £19 million through a deal led by Highland Capital Partners Europe as well as exiting backer Investec.
Having been set up by Jimmy Martin and Austin Ryan, the business now has operations in the UK, Ireland, France, Sweden and the US.
Its software products are aimed at the waste and recycling markets and are currently being used by 700 customers to provide waste management services to nine million homes and businesses.
(8) Hailo – £16 million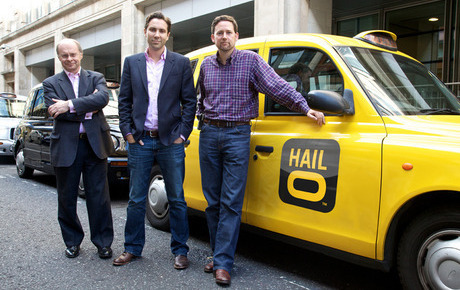 Hailo is in stiff competition from other platforms such as Uber
Date: 19 January 2014
Black cab booking technology Hailo used the beginning of 2014 to raise top-up capital so that it could continue to 'develop and expand its services across the multiple global markets the business now serves'.
Already backed by the likes of Accel Partners, Wellington Partners, Atomico and Union Square Ventures, Hailo helps connect taxi drivers with customers through a smartphone application.
(9) Zopa – £15 million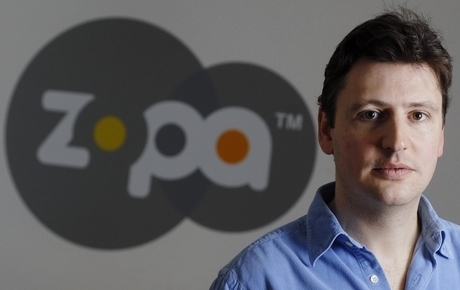 Zopa recently opened up its lending offering to small business
Date: 30 January 2014
Arrowgrass Capital Partners led a funding round for London-based Zopa, and joined Augmentum Capital, Wellington Partners and Balderton Capital as backers.
Established in 2005, Zopa facilitates peer-to-peer loans for the retail and business community.
The new capital raised is being used to support the company's growth and 'increase awareness' of its lending mechanism.
(10) Shazam – £12 million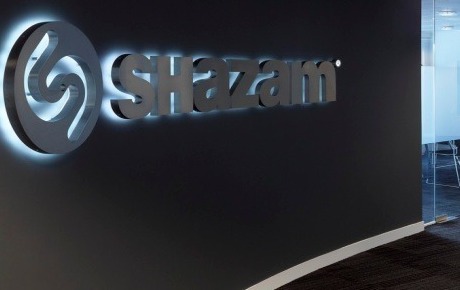 Amongst Shazam's backers is Carlos Sim, one of the world's richest men
Date: Undisclosed
Music labels Warner Music Group, Universal Music Group , and Sony Music Entertainment each committed $3 million to a new funding round for Shazam.
The transaction followed on from a $40 million deal Shazam closed in July 2013, when the music recognition app and media engagement company looked to build for a push in the TV market.
Shazam has an existing business development partnership with Warner Music Group. Announced in February, the alliance leverages Shazam's 420 million users to promote Warner artists.
See also: