Berlin start-up orderbird has closed its biggest fundraising deal to date so that it can continue with international expansion that is already under way.
Using iPads as part of the point of sale system, orderbird's technology was founded in 2011 and serves as a payment method in 2,700 restaurants, cafes and bars in European countries including the UK, Germany and Switzerland.
Alongside international growth, orderbird will also be investing in updating its product portfolio on the back of recently doubling its customer base. The start-up is predicting transaction volumes of approximately $500 million for 2014.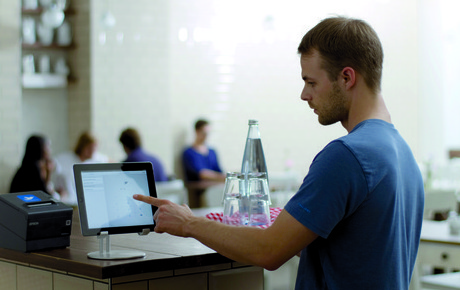 Small businesses are in need of smart and affordable payment systems
New investor ConCardis is responsible for providing acceptance points and is a joint venture between German banks and savings banks. The firm provides payments services to some 400,000 points of sale destinations.
Jakob Schreyer, CEO and founder of orderbird, says that ConCardis represents not just an investor but also an 'experienced partner' which will be there to strategically support growth at orderbird.
'Together we will benefit form a large retailer base and can use synergies jointly,' he adds.
As part of the deal, ConCardis COO Marcus Mosen will be taking up a position as supervisory board member at orderbird. Mosen says backing the start-up means ConCardis will follow a 'new path'.
'We are expanding our profile as a service provider or mobile payment solutions for POS [point of sale] even further,' Mosen says.
'Orderbird is a leading and innovative start-up in its field with a smart cash register solution in the digital age. I am sure we'll be able to learn a lot from each other during this partnership.'
Previous funding rounds for orderbird saw it bank €2.7 million from a group of angel investors in April 2012 and €580,000 of seed capital in February 2011.
Rainer Sureth, CEO of ConCardis, adds, 'ConCardis has always been focused on strategic alliances that help each of the parties to be successful.'