Supply@ME, the London-based inventory finance fintech, plans to buy £200m worth of stock from British companies in September.
What this means is that £200m worth of value locked up in bought stock can be released to British companies, rather than gather dust in warehouses.
The target is to involve 10 UK manufacturers in the pilot scheme by the end of 2020.
>See also: Founders Lane to create €1bn worth of start-ups by end-2022
And Supply@ME, which moved its headquarters from Italy to London in March, says it has €1.4bn (£1.3bn) of pent-up demand for its inventory monetization solution lined up for next month.
For now it is raising €400m (£360m) through institutional investors worldwide, which will enable to buy the first tranche of stock from 40 companies.
However, there are another 47 companies queued up to use its unique inventory monetization solution.
How Supply@ME works
Supply@ME frees up working capital for manufacturers who buy raw materials in and then have it sitting there while they turn them into finished goods.
Once approved as a seller, a manufacturer sells the inventory to Supply@ME, which uses blockchain to record the transaction on its digital platform.
The London stock exchange-listed company then owns the inventory, although it never physically leaves the manufacturer's warehouse. The manufacturer can slowly buy the stock back at cost plus VAT and Supply@ME's fee of between 6 per cent and 8 per cent.
>See also: Genflow Ventures to invest in 10-15 influencer start-ups this year
Or the manufacturer can use the newly released capital to buy more stock and keep the whole process rolling.
Other solutions such as invoice finance lend against unpaid invoices, not inventory itself.
Although banks do lend against inventory, often it is only for 20 per cent to 40 per cent of the stock cost. Not only that bank borrowing affects your credit rating.
Supply@ME claims its fintech solution is unique.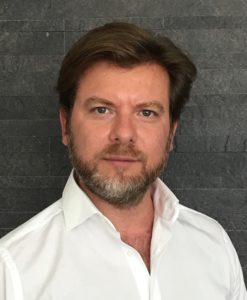 Alessandro Zamboni, CEO of Supply@ME, said: "Our business goal was to create a new service for working capital needs of companies focused on manufacturing. We think that it's a unique opportunity in the market that provides inventory monetization. There are many players that are focused on receivables but no players that are focused on inventory.
"We thought that the inventory facilities are the most important position to support the financial growth of a company. It's not debt but is similar to equity, a way to monetize the asset without generating debt."
However, Supply@ME is only available for larger businesses with inventory on their books in excess of £5m.
Once Supply@ME approves your business account – which normally takes around one month – it takes another month for the platform to process the transaction, which includes physically inspecting your inventory.
Zamboni said: "We need to understand all the risks about your inventory, what your insurance policies are, your warehouses. After all, your inventory becomes our inventory."
To date, Supply@ME has run two pilot projects with banks in Italy, monetising €550m worth of inventory across two businesses. First, it monitized €250m worth of inventory for an Italian electronic retailer and then it financed €300m of livestock – "literally live stock," grins Zamboni – for an agricultural owner.
In total, it has 97 new businesses on its books across France, the Middle East and the UK across 13 sectors including pharmaceuticals and metals waiting to monetize inventory.
Last week, Supply@ME signed a deal with several Abu Dhabi-based manufacturing firms as clients as well as several regional investment funds as inventory funders by the end of the first quarter of 2021.
It is talking to a UK institutional lender about a securitisation specifically to raise inventory monetization for UK businesses.
Zamboni said: "My offer is very simple. We are ready to serve UK companies and we would like to start in September. We think that the banking system can't support all the post Covid working capital needs of UK companies. We are an important complimentary facility and we want to roll out from our successful story in Italy to UK companies. We are ready to provide our unique monetization service."
Further reading
What is invoice finance and who are the top 5 lenders?