With over seven billion people living around the world, that's a lot of potential customers buying your product.
This, coupled with reports that the European and, particularly UK, economies are strengthening means that now is the time for your business to begin exporting. It's no secret that, regardless of size, if your business has an international presence it's more likely to succeed than if you focus your attention locally.
For example, SMEs which export to are 34 per cent more successful in their first year than SMEs which do not. The UK remains an economic powerhouse, and as London is one of the top cities in the world for business, finance and culture, there exists a tremendous opportunity for all businesses, regardless of size, in taking advantage of this.
The world is more connected and open-minded than ever and consumers increasingly demand choice when it comes to what they spend their money on. In the UK, these days you're just as likely to see Polish Kielbasa on supermarket shelves as you are to see the humble native British banger. The same is true around the world – somewhere out there, there are consumers who are just dying to purchase your product; they just don't know it yet.
Yes, there can be a lot of work involved – from researching different markets, to dealing with customs to finding the best logistics provider and distributor for you – yet, if you're prepared to put in the work and take the risk you could be reaping the rewards before you know it.
Another positive side-effect of exporting which we, at BerryWhite have experienced recently is that it is a major selling point for potential investors. We're currently going through the crowdfunding process and have found that highlighting the fact we already export to over 27 countries, has been a key persuader when it comes to gaining the trust of potential investors.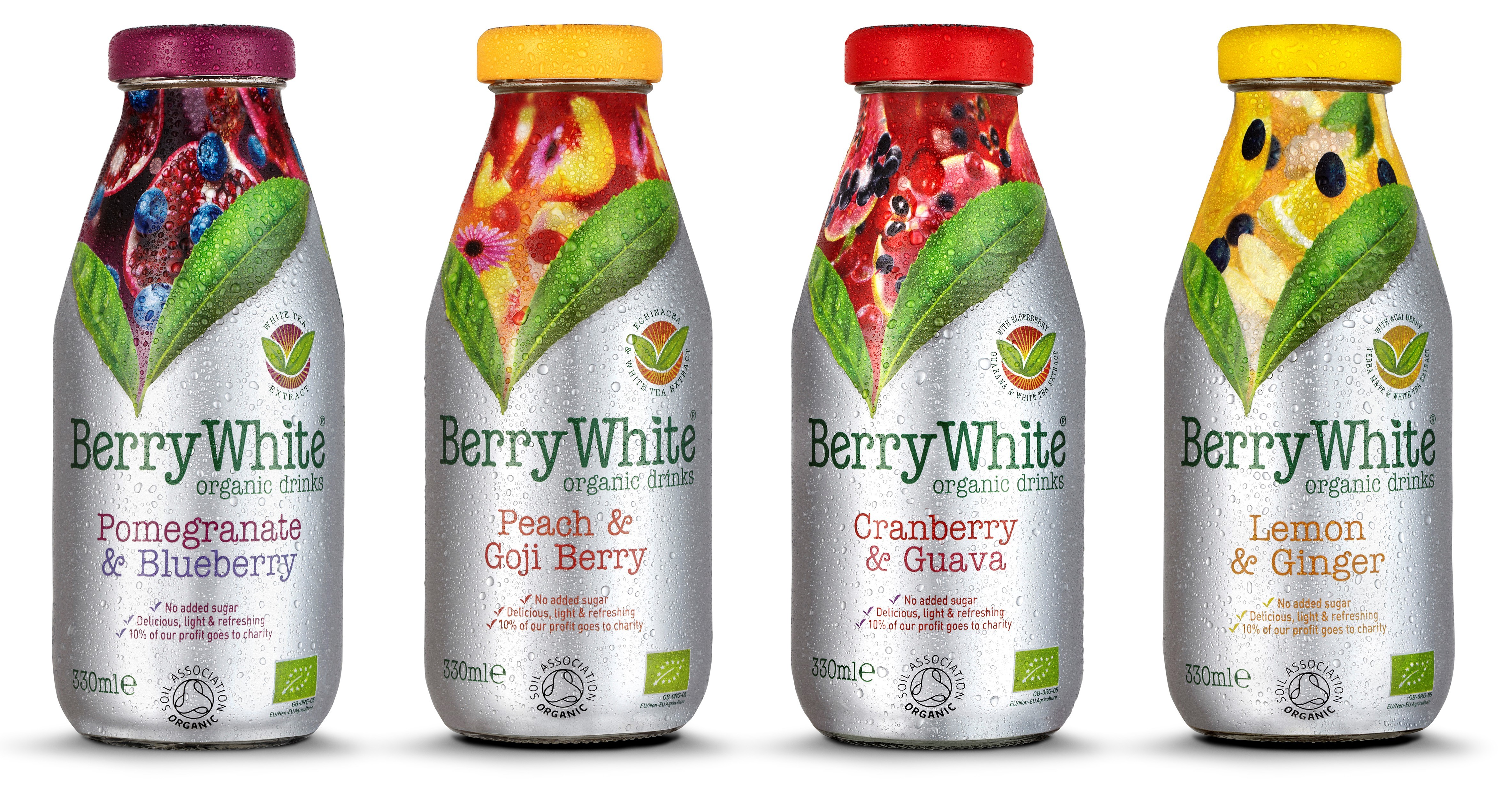 BerryWhite produces a range or organic fruit-based drinks
This is because it speaks of our strong growth so far and of continued growth in the near-and far-future. We've found that investors are highly encouraged by the fact that your business is not limiting itself to domestic markets, and is looking at the bigger picture.
When you first begin exporting, it's quite natural to focus your efforts on the close or familiar countries or the ones which appear 'simple' to enter. Another way to think about it is that it's important to recognise different consumers in different countries want different things. You never know, your product might find a huge demand in far-flung locales such as Tajikistan, Timbuktu or even Tasmania.
The great news is that the British government has recognised the importance of strong British exporting and is now investing heavily in helping businesses to achieve their international aims – the government has set a target of doubling its exports to £1 trillion by 2020.
The UKTI (UK Trade & Investment) is supporting British businesses in growing both the local and the global economy. Providing businesses with a wealth of grants and opportunities, the UKTI enables companies to begin their exporting story successfully, on the first try. For example, the UKTI has stands at trade shows around the world, giving your business automatic credibility.
When we first started BerryWhite, we exhibited at HOFEX, the largest food and hospitality show in Asia and found this to be a great way to showcase our products as well as a fantastic platform to build up our international market. Trade shows are a successful means to get your brand and product noticed. Not only can you easily ascertain whether your product will do well in a particular country or region, but you'll increase your knowledge and strategy of entering new markets, allowing you to improve your business and brand both home and away.
Britain has a fantastic reputation as a country which produces quality products. This, coupled with the success of London 2012, has meant that British products are a go-to commodity the world over.
As a UK-based company, your brand should make the most of this in being recognised as both high quality and trustworthy. However, as a small business it can be daunting to take on the big players when you first begin exporting. Taking advantage of, and challenging larger company's weaknesses, will considerably help your business. For example, as a small business you're more agile and can utilise your brand's personality more effectively. By drawing on your website and social media accounts, your business can offer a more personal customer experience than your larger competitors, as you are not bogged down with strict legal approval hierarchies and a potential fear of having a negative brand image.
As a UK-based company, exporting has really positive effects in Britain. Not only will your company be contributing to UK economic growth but means that your business can increase production, hire more staff and increase its market share. Exporting has a direct influence on consumer spending and on the economy as a whole, resulting in it becoming one of the biggest indicators of a country's economic performance. It really is the time for your business to begin its exporting story – don't miss out of the vast opportunities available.