At first glance it may look like a giant gobstopper, but don't be deceived: in terms of style the designer has done for cricket balls what Shane Warne did for bowling.
Beautifully made from leather and cork and decked in Smith's trademark rainbow multi stripes (guaranteed to transform anything – from buses to cinema seats – into fashionable cool) with a gold-coloured rabbit logo and the designer's signature as a finishing touch, this fashion statement will make you the envy of your friends for an affordable £95.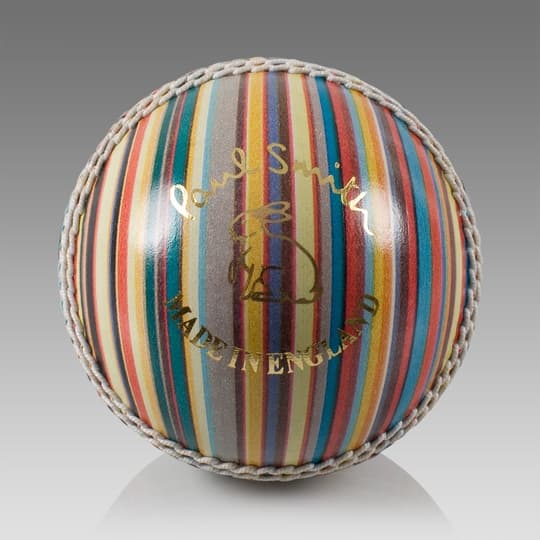 And even if you're no Ian Botham on the pitch, you'll be sure to knock your competitors for six with this ball's all-rounder quirky elegance and craftsmanship.
Here's hoping that the ever-injured 'man of the 2005 series' "Freddie" Flintoff will recover in time to do the same against Australia for this year's Ashes.