A management buy-out (MBO) worth £6.4 million has been closed by the team at IT inventory management business Acal Enterprise Solutions (AES).
The Nottingham-based company, which provides services to 1,700 customers such as IBM and Oracle across 5,000 locations, is looking to take advantage of growing demand for server, storage and networking requirements.
The MBO has been led by managing director Shaun Lynn, who has led AES since 2010 and says that the business is targeting new customers across Europe.
NVM Private Equity has stepped in as equity backer, and now adds AES to a portfolio which also includes technology businesses Intuitive, Tinglobal and Lineup.
Lynn says, 'A business's inventory is one of its major assets, representing an investment that's tied up until the item is sold or used in production.
'We help businesses to avoid the significant financial and service delivery risks that are associated with inventory management.'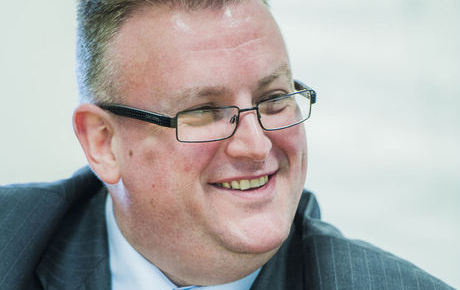 Shaun Lynn joined AES in 2010 from Oracle where he worked for nearly five years
More on NVM Private Equity:
Charting its evolution, Lynn says that AES has moved from a 'simple' parts reseller to a business which provides outsourced inventory management services to both IT maintenance companies and original equipment manufacturers (OEMs).
Peter Hodson, director at new backer NVM Private Equity, comments, 'Shaun and his team have built the business organically by challenging conventional thinking within the market place.
'They've made strategic investments to improve their solutions and are heavily customer and quality focused – giving them a distinct competitive advantage.'
NVM has now closed two MBOs during 2014, with its other involving airport lounge business No.1 Traveller – a company which completed a £7 million deal.