Despite using the Enterprise Investment Scheme (EIS) and Seed Enterprise Investment Scheme (SEIS) to raise new funds, KweekWeek CEO and co-founder Mehdi Nayebi believes that there is still more to be done so that growth businesses find it easier to access finance.
His business, which describes itself as a 'one-stop-shop for event organisers and a personal concierge for event attendees', allows users to find and book preferred events as well as providing a way for others to manage the process.
'Young companies such as ours based in Europe often struggle to raise significant seed funding rounds, especially when compared to the amount that companies based in the US can raise,' Nayebi says.
'For all the buzz around the London technology scene, there is still a lack of early-stage institutional investment here, but these schemes can be of great benefit to start-ups like ours.'
Since founding at the end of 2012, London-based KweekWeek has processed some 150,000 tickets sales and currently attracts 100,000 visitors a month to its site. The $3.25 million banked will be spent on product development, growth of the company's technology and expansion of sales personnel.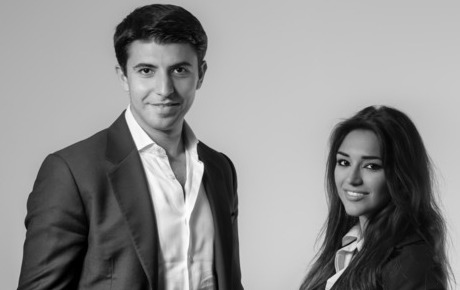 KweekWeek's founding team have international plans for the business
More on ticket related investment deals:
Having built up a presence in the UK, KweekWeek also now plans to launch in New York and 'a few' European cities by the end of 2014.
'The company is growing even more quickly than we had expected it to, with more and more event hosts and attendees recognising the benefit of our platform,' Nayebi adds.
'We're aiming to break the trend and become an example of a successful UK-based company expanding its platform to other markets including the US.'
Alongside his fellow co-founder Tina Mashaalahi, Nayebi plans to turn KweekWeek into an 'end-to-end service', against the backdrop of a fragmented consumer process.