Jungle Creations, a digital media owner, has secured £3 million from Edge Investments (Edge).
They raised the capital in a Series A funding round led by the creative industries specialist. John Smith, former COO of Burberry Group (2013-2016) and CEO of BBC Worldwide (2004-2012) has also invested through his partnership with Edge.
This shines a spotlight on the growing confidence in 'new media' brands and their ability to engage global audiences at scale, following the rise of the Google/Facebook duopoly.
Who are Jungle Creations?
Set up by 27-year-old serial entrepreneur Jamie Bolding in 2014, Jungle Creations' primary business is as a digital media owner, having created and commercialised some of Facebook's most popular food, beauty and lifestyle brands such as VT and Twisted, amassing over 85 million followers.
Jungle Creations' in-house creative and production agency, Treehouse, has since gone on to conceptualise and distribute social media video content for some of the world's biggest and most influential brands including Heinz, McDonald's and Virgin, generating over 1.3 billion views.
Focusing on growth
Headquartered in London, Jungle Creations will use the funding to rapidly grow its existing offices in New York and Los Angeles as well as in Toronto, Canada, with a focus on building its global audience while tapping into local market opportunities.
The funding will also enable Jungle Creations to build on its success as a content creator for the social age, by focusing its attention towards longer form content, such as short documentaries and TV mini-series.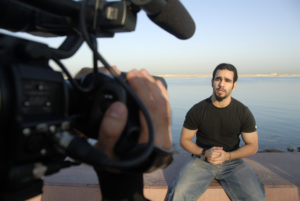 Not content with being a pure play digital media company, the funding from Edge will also help Jungle Creations to continue to diversify its offering. This includes launching e-commerce site Lovimals.com and devising restaurant concepts, pop-up bars and cookbooks, inspired by the success of its popular food and drink brand, Twisted.
Smashing revenue targets
Since its launch, the company has gone from strength to strength, hitting an overall revenue of £10 million in the 2017 financial year and is on track to double that to £17 million in the 2018 financial year and £100 million in the 2021 financial year.
The £3 million investment will come from both the Edge Creative Enterprise Fund and the Edge Performance VCT.
Jamie Bolding, founder and CEO of Jungle Creations, said, 'At a time when many media companies and brands have struggled to navigate the growing influence of the Google/Facebook duopoly, our deep understanding of social media, marketing and content creation has been instrumental in the company's success.
'This has directly enabled us to branch out into new avenues, from e-commerce to running events and launching our own influencer agency. It's an exciting time of growth for the company and this funding from Edge reflects confidence in our ability to engage global audiences at scale.'