Having been set up by Tamara Mellon and Jimmy Choo in 1996, the British shoe company named after one of its founders is ramping up expansion by becoming a public company.
The business reported sales of £282 million in 2013, with revenue growing by £70.9 million over the last two years, and is owned by JAB Luxury after a 2011 acquisition.
Back then, private equity investor Towerbrook Capital Partners exited the company – four years after it had paid £185 million for Jimmy Choo. Towerbrook initially acquired an 83 per cent stake in Jimmy Choo in 2007 from Lion Capital, a private company who first purchased the shoe retailers from Phoenix Equity Partners for £110 million in 2004.
According to a statement, Jimmy Choo will now focus on delivering successful product collections as well as a new store concept to drive like-for-like sales. The British company will also expand into Asia and 'selected new markets'.
Pierre Denis, CEO of Jimmy Choo, says, 'Jimmy Choo is an outstanding business operating in one of the fastest growing segments of the luxury market.
'The results speak for themselves through Jimmy Choo's strong continued top-line growth, progressive margins and cash generation. Jimmy Choo is a clear success story with strong momentum and I am confident that our future as a public company can only extend our reputation and position in this attractive sector.'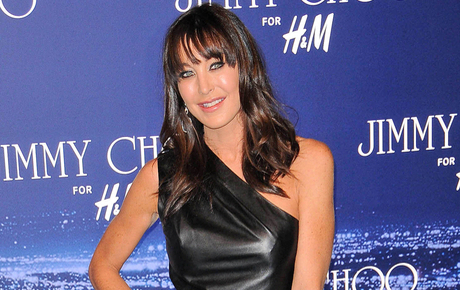 Tamara Mellon joined forces with Jimmy Choo in the 1990s
To help with the IPO, Jimmy Choo has hired four independent non-executive directors who have experience with international and public companies.
Going forward, the fashion brand intends to open ten to 15 new stores per annum, with the new store concept introduced recently being rolled out across 'most of the estate'. It plans to shift to a regional mix 'more in line with the wider luxury market' through growth in Asia.
While not revealing how much it plans to raise through the London listing in October, Jimmy Choo has revealed that it intends to target a minimum free float of 'at least' 25 per cent of the company's issued share capital.