London's Alternative Investment Market (AIM) has received a timely boost with news that average daily trade values are climbing.
A study compiled by UHY Young finds that the daily value traded has risen by 29 per cent to £127.6 million, and was as high as £148.4 million in October (see table below).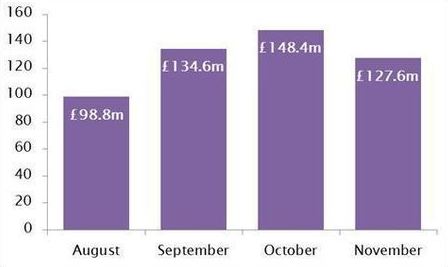 Average daily value traded on AIM in millions – Source: UHY Hacker Young
Accountancy business UHY Hacker Young points to the change relating to AIM stocks becoming eligible for inclusion in ISAs as a big factor. Back in August 2013 the government announced the change, one which has since been followed by developments including the launching of the Octopus AIM Inheritance Tax ISA – the first ISA specifically designed to take advantage of AIM shares.
According to the accountancy firm, being able to include AIM stocks in ISAs has lured in a greater number of retail investors – driven increasingly by the amount of AIM businesses paying dividends.
Laurence Sacker, UHY Hacker Young partner, comments, 'Since the depths of the recession, AIM has shed many of its weaker and more speculative companies, and the proportion of more mature, profit-generating companies has grown.'
While Sacker warns that the level of trading activity seen on the junior exchange does not reflect a complete transformation in fortunes, he adds that making AIM eligible for ISAs has bolstered fortunes.
'[It] appears to have coincided nicely with a return of appetite for both smaller companies, and for exposure to the UK economy, and that has significantly boosted investor interest in AIM,' he says.
More on AIM research:
To coincide with the improved AIM figures, UHY Hacker Young also finds that during the same period the average daily value traded in FTSE 100 stocks dipped by 3 per cent (see table below).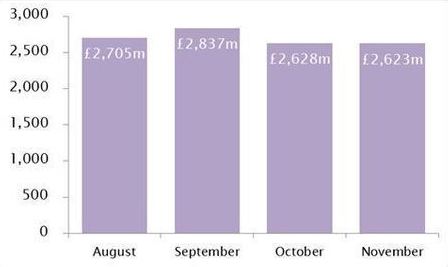 Values traded on FTSE 100 in millions – Source: UHY Hacker Young
The number of companies joining AIM now outweighs those leaving, and means that the exchange has grown for the first time in six years.