EXCLUSIVE: IQ Capital has made its first two investments through its £100m scale-up growth fund.
Thought Machine, the cloud banking technology firm, has raised £15m through the growth fund, while insurtech Concirrus has raised equity as part of a $20m Series B funding round.
The growth fund, which makes follow-on investments in existing IQ Capital portfolio companies, can invest up to £30m in an "outperforming" business, according to partner and co-founder Kerry Baldwin.
>See also: Angel CoFund plans private fund to boost £100m capacity
Baldwin said: "We make new investments at Seed and Series A but we don't go in at Series B. We like to go in with founders at the earliest stage, helping them get to the repeatable sales stage."
IQ Capital, based in Cambridge and London, has £300m of investment under management. It invests in deep tech across sectors including machine learning, AI, robotics and advanced engineering and materials, as well as data-focused start-ups based on disruptive algorithms.
Baldwin says that the difference between IQ Capital and other venture capitalists its entrepreneurs, many of whom come out of the university spinout space, do not have to explain the science to its investment committee. Having backed university spinouts for the past 14 years, its founders are well versed in bleeding-edge tech.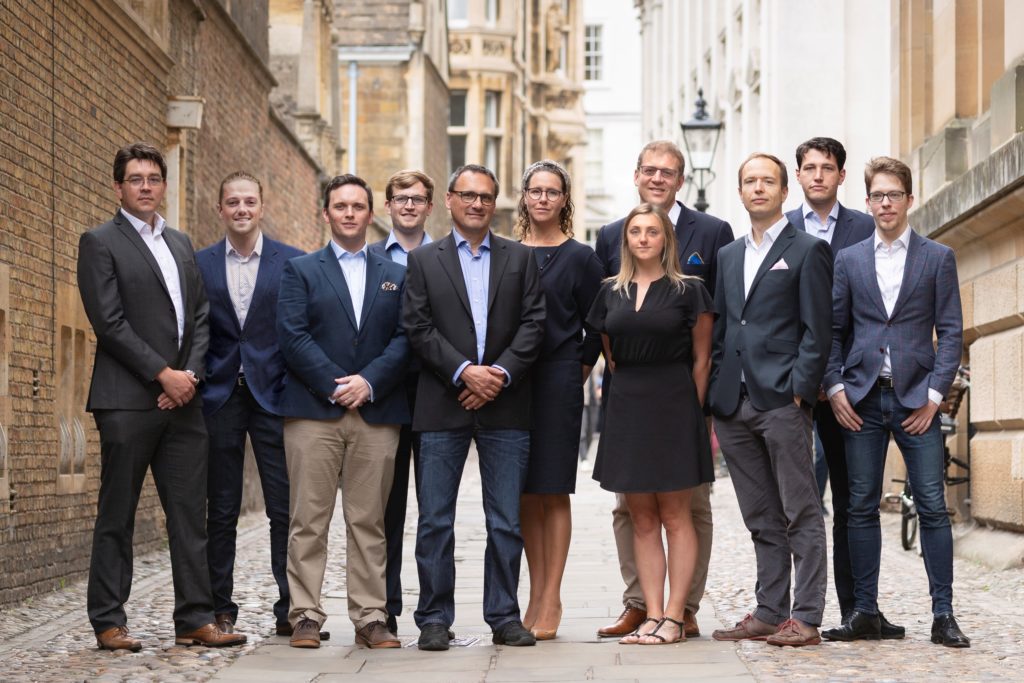 Baldwin said: "If you've got a complex deep tech problem that you want to solve, and you want to speak to a fund which will understand your technology, with us you won't have to explain your tech or the problem it solves. You are not going to be prodded and poked by a venture capitalist whose job is to be combative."
>See also: First three companies raise £50m between them through MMC Ventures Scale-Up Fund
IQ Capital's main business is investing anything between £500,000 and £1.5m at seed stage through its latest £140m third venture fund.
In exchange, IQ Capital takes between 10-15 per cent equity stake in a company.
As for the types of early stage tech companies IQ Capital is looking for, Baldwin says she looks for rich, protectable IP in the large market and have rich applications you may not even be aware of, "and the earlier the better."
So far, the £140m third venture fund has made 17 Seed-stage investments and plans to invest in about 13 more.
Baldwin said: "Seed for us means very early, probably just figuring out your product market fit. You're probably not making market sales yet. The fund is to help you get to repeatable sales."
IQ Capital – story so far
IQ Capital was formed in 2006 and raised £25m to invest in tech companies in the Cambridge area. Co-founders and partners Max Bautin and Ed Stacey raised money through angel investors, tech pioneers themselves, as well as through the British Business Bank.
"Cambridge is a fabulous microsystem. It's got that deep tech feel to it with a lot of repeat entrepreneurs on the technology side," said Baldwin.
"You've got about 250 R&D centres in Cambridge now and a huge knowledge pool with some fantastic angels who came out of the technology sector. We call them super-angels, who understand the sector and the technology."
Exits from the original £25m fund included companies sold to Apple, Google, Huawei and Oracle and included sales that were a "double dragon", according to Baldwin.
"A double dragon repays the whole fund two times over from just one company sale."
The VC went back to the market in 2014, raising a £50m fund. This second venture fund has invested in 22 companies to date and has exited three to buyers including Facebook and Oracle. Baldwin is especially pleased with the performance of Privitar, Thought Machine, Fluidic and Paragraf.
Three exit points
Baldwin says that IQ Capital has three potential exit points from its investments:
30 months to three years. A company might be far ahead of the market but still has not fulfilled its potential, yet would be attractive to a bigger company
Two to five years. The company could be growing at 5x a year and worth £100m but is never going to be what Baldwin calls an "outperformer" – yet still attractive to an affiliate business
Five years plus. "Outrageous outperformers" on IQ Capital's books with £200m plus valuations such as Thought Machine and Consirus.
Baldwin said: "Our early stage companies are thought leaders in their field and when you marry that with a VC that has been in this space for over 20 years, that creates a lot of energy."
Further reading on venture capital
Parkwalk raising £200m scale-up fund for university tech spinouts