Global venture capital firm Index Ventures has backed Resource Guru, a technology start-up which has developed a cloud-based team scheduling product.
Launched in May 2012 by Andrew Rogoff and Percy Stilwell, Resource Guru had been bootstrapped to date through investments by the founders as well as friends and family.
The business was developed because of difficulties Rogoff and Stilwell had while managing jobs for an agency's digital department.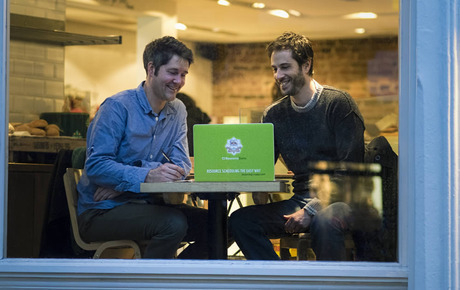 Percy Stilwell and Andrew Rogoff are planning to increase the company's headcount
Commenting on his decision to bring in Index Ventures as its preferred venture capital backer, Stilwell tells GrowthBusiness, 'Index understand the space we are in very well and is a professional VC firm.'
In its 18 months of operation, Resource Guru has signed up the likes of Saatchi & Saatchi, ASOS and Vodafone as users of its team scheduling software product. It will now use the funds it has banked to accelerate staff appointments, invest in product development and ramp up customer acquisition.
Resource Guru is also being used by the government, universities and architects
'The customers we have got so far have been through word of mouth and search engine optimisation,' Stilwell explains.
'Now we have funding, we can start to work on that. We currently have 31,000 projects entered into Resources Guru and nearly 300,000 bookings.'
Robin Klein, partner at Index Ventures and lead on the deal for the firm comments, 'Most managers still rely on complicated spreadsheets or cumbersome software to image their teams and resources.
'We've been impressed with how Resource Guru tackled this problem with its simple to use online tool that leads to huge time savings an increased productivity.'
More on Index Ventures investments:
Stilwell and Rogoff's first attempt at venture capital fundraising is one which was 'far more of an ordeal' than ever imagined, Stillwell says.
'The whole process takes forever – for us a year. During that year a huge amount of our time was spent on this deal,' he says.