The fourth round of the Regional Growth Fund (RGF) saw £350 million freed up to be bid for by British businesses.
Headed up by deputy prime minister Nick Clegg, the scheme is running from 2011 to 2016 and is aiding ventures which lever private sector investment to create economic growth.
Statistics from the Department of Business, Innovation & Skills (BIS) revealed that the first three rounds of the fund have pledged to create or safeguard some 500,000 jobs along with an injection of £13 billion private sector cash.
To find out more we've profiled one of the businesses which has secured RGF capital to date, and have asked a number of pressing questions. We've also got a fact sheet providing all the essential information required when it comes to applying.
(1) What does your business do?
We produce and manufacture amorphous diamond material (Adm), a high endurance coating which gives extended life to a range of components in high temperature, chemically aggressive and abrasive environments. We supply into a number of different industries, including motorsport, automotive, aerospace, defence, oil and gas.
(2) What is its funding history?
We have been successful at raising public and shareholder funding since the company was established in 2005.
(3) How did you find yourself in a situation of needing capital?
Unlike other coatings, Adm diamond hard surfaces do not require sophisticated and lengthy sub-layer preparation or any post processing such as polishing. This makes our product unique, and consequently we've seen increasing demand.
Components with the coatings are currently under test with many blue chip companies in a variety of markets, for instance aerospace, motorsport, and oil exploration, so we needed funding to accelerate this business growth.
(4) What other avenues had you pursued?
We have also pursued Technology Strategy Board Smart Funding and have recently been successful with our latest application.
(5) Were you aware of the government's RGF, and if not how did you find out about it?
We heard about the RGF programme through the team at Northamptonshire Enterprise Partnership (NEP). We are part of the Northamptonshire High Performance Technology Network and receive information on different types or support available.
(6) How did it compare to other options?
Securing funding via RGF was much easier than other options – we had a local point of contact at NEP who could answer any queries and guidance was available whenever we needed it.
(7) What was the process of applying for finance though the programme like?
It was very straight forward, we received an application pack that contained guidance notes and also the expression of interest form.
We submitted this and were then invited to submit a full application, which involved a presentation to an external appraisal panel made up of industry members. This panel then decided that we should be awarded the grant.
(8) How quickly did you gain access to the capital you needed?
Because of the rigorous selection process it took more time to secure the funding than we initially anticipated, but it was worth it in the end.
(9) What will you be using the capital for?
Diamond Hard Surfaces has developed a method to deposit carbon onto substrates such as mechanical components, tools and engine parts, in an innovative process that forms an ultra-high performance coating – 'amorphous carbon in diamond form'.
This not only far exceeds the performance of existing and alternative coatings and confers on the substrates properties of higher durability, strength and reliability, but also provides additional potential benefits of being able to coat thicker parts, materials and geometries which other companies are unable to undertake. The funding will help us to commercialise this product and take it to market.
(10) What will you do if you need more capital?
We will ask our shareholders for further investment and may look into other funding avenues.
(11) What advice would you give to businesses considering the RGF?
Go for it!
(12) Is there anything you'd change about the process?
No, we found it to be very straight forward.
More on the Regional Growth Fund: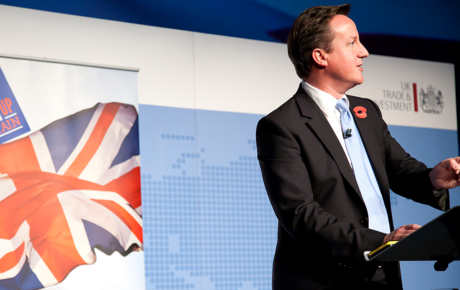 The coalition government is aiming to get capital into the hands of the right businesses
What is it?
The RGF was set up to help boost economic growth and to help create new and sustainable jobs throughout England. Over £800 million has been awarded to Regional Growth Fund programmes to offer funding to small and medium sized businesses across the country.
RGF programmes are schemes run by national or local organisations such as banks, universities and local enterprise partnerships, which run individual projects to support a range of businesses.
Money provided via the RGF is usually in the form of a grant but some schemes also offer loans which can be just as valuable for businesses.
Across the country, over 2,700 small and medium sized businesses have already received money from the RGF. These businesses are from a broad range of sectors, including engineering, manufacturing, new technology and creative industries.
Grants start from £5,000, and there is still millions of pounds available. Funding deadlines vary, depending on the RGF programme, so the sooner businesses get in touch, the sooner they can benefit.
What businesses can apply?
RGF support is available right now for small and medium sized businesses (as well as large businesses in some areas) which are looking to grow, as well as protect or create new and sustainable jobs.
In most cases, businesses applying must be unable to find funding elsewhere and will usually need to be investing at least some of their own/private sector money into the project as well. In addition to these points, each RGF programme has specific criteria for applications, and certain outputs that need to be met. Businesses will need to check this when applying.
RGF support is only available for existing businesses. If you are hoping to set up a new business you may be eligible for support from The Start Up Loans company, a government funded scheme to provide loans and mentors for entrepreneurs. Find out more at StartUp Loans.
How to apply
RGF money is awarded to businesses by local programmes across the country.
The application process is easy and programme staff offer support from the initial expression of interest to the moment the business receives the money, and beyond.
Other finance options
If your business is not eligible for the RGF, there are plenty of other government backed finance options available.