UK mobile hiring app Job Today has raised $16 million in a series B funding round extension from New York-based tech investor 14W which joins existing investors Accel and Mangrove.
The company will use the majority of the additional funds to expand its presence in the UK. 14W's total equity slice was not disclosed by the company.
Securing investment from 14W – which has backed Deliveroo and Treatwell – will be seen as a coup for Job Today who said that the investors had been watching their progress for some time.
'It's great to work with intelligent, well-educated investors who back and share in our vision to become a global company,' Job Today's co-founder Polina Montano told GrowthBusiness this morning.
The Luxembourg headquartered company, which operates a freemium model, has raised $81 million in four funding rounds since it launched in 2015, securing backing from a variety of sources including Channel 4's commercial growth fund.
What is Job Today?
Launched by Russian co-founders Polina Montano and Eugene Mizin, the employment agency uses mobile GPS technology through its app to match potential candidates to retail and hospitality jobs within 24 hours. The company, which employs 50 people but no sales staff, signed up over 400,000 (mostly) small business to its platform and counts Costa Coffee, Pret A Manger and EAT in the UK among its clients.
The overall volume of UK job applications on its platform has increased by 46 per cent year-on-year with the number of applications per candidate growing by 32 per cent in the same period.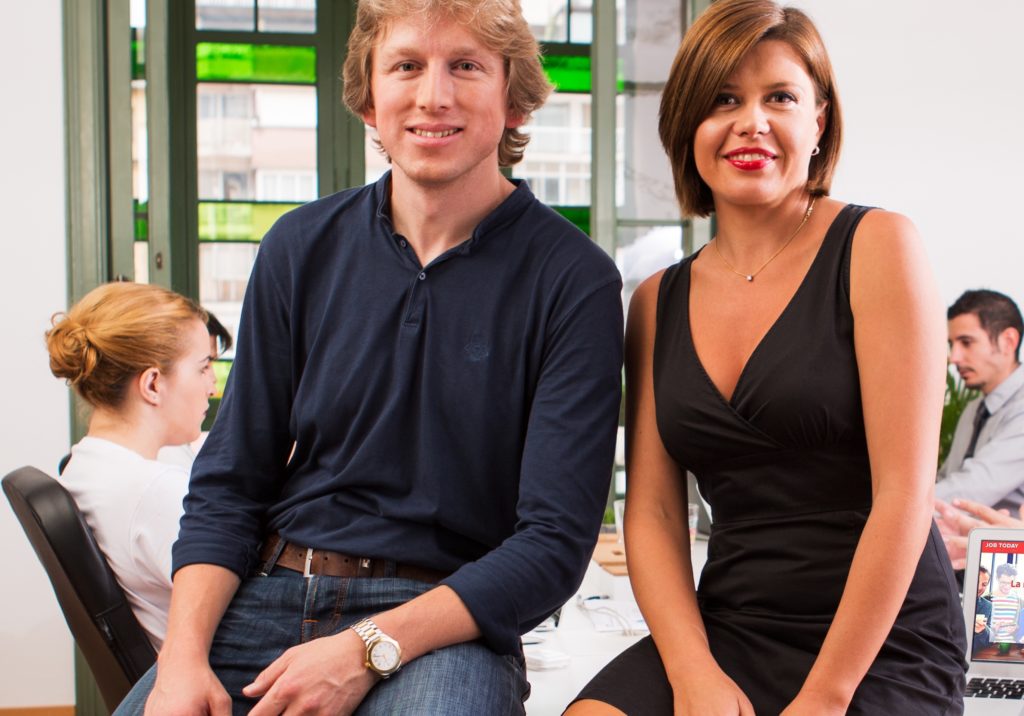 The company, which doesn't require candidates to upload CVs, says that Brexit has been a catalyst for a rise in hospitality and retail sector turnover which now stands at around 90 per cent. There were 86,000 fewer EU nationals in jobs in the UK than the year before (the largest annual fall since comparable records began in 1997).
It argued that traditional online job boards and other recruitment methods like putting a vacancy in the window of a business are 'inefficient' and too slow in today's demanding and fast-paced society.
Alex Zubillaga, managing partner of 14W, commented, 'Hiring in the UK remains largely offline with limited technology innovation, despite a massive shift to mobile and higher smartphone penetration. Job Today is not just another job board – it is revolutionising the employment sector with a mobile-first approach that will fundamentally change how people connect and hire.'
Watch Polina Montano's talk at Axel Springer in Berlin